Best Noise Reduction Plants for a Balcony
Living in a busy street has its perks. The lively vibes keep you energetic and happy.
However, there is a downside to it too – the noise!
There are days when you want to sleep peacefully or focus on your work. The traffic noise and people outside may disturb you and keep you at your wits' end.
Plants are the best solution to this problem. The stems, branches, and leaves are excellent at absorbing the sounds.
Not all plants work well when it comes to dealing with noise. If you live in an apartment, you can place some plants on the balcony to reduce noise coming indoors.
Best Noise Reduction Plants for a Balcony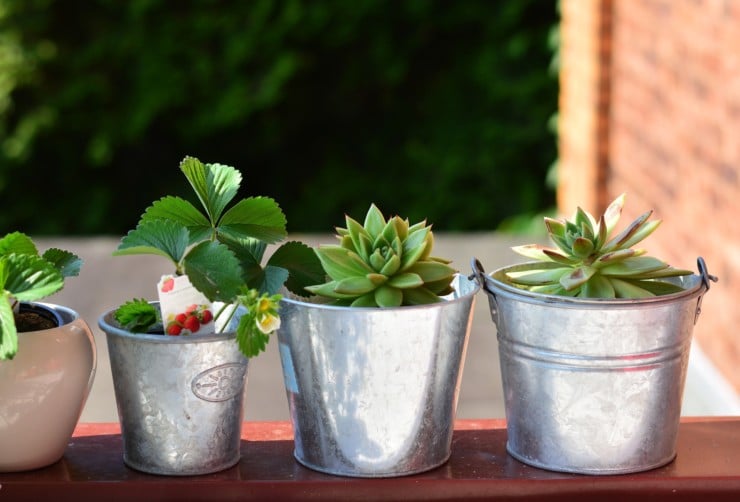 Noise-reducing plants can work effectively to reduce noise.
When placing these plants on the balcony, make sure you leave spaces between. This provides space for the plants to cover as they mature.
Eight of the best balcony noise reduction plants are:
Ferns
Ferns are the ultimate choice for people with shady balconies. They can grow in hanging containers or ordinary plant containers.
The surface area of this plant is quite extensive. The broad leaves can expand and absorb maximum sound waves.
But if you don't have enough space on the balcony, this may be the wrong choice.
Ideally, you should hang the ferns or place them at the edges. They can trap sounds from different angles and deflect them towards other plants in their surroundings.
Western Red Cedar
A well-pruned Western Red Cedar can grow into a dense hedge that can absorb a lot of noise.
It would help if you positioned them on the balcony. Mainly, they should sit at a point from where the most noise enters.
A typical Western Red Cedar grows up to 60mm each year. And you can keep the height as required. It should be above 1.5 meters and extend to 3 or 4 meters.
The best part is, you don't need to attend to this plant regularly.
If you want to block more noise, you can place more than one at the same spot. This is because a thicker hedge can absorb more sound waves.
Baby's Tears
Baby's tears create a saturated mat of green leaves that look excellent in the bottles and hanging pots.
This plant resembles moss and enhances the aesthetics of a balcony. It drapes over the pot, reducing plenty of noise when it hangs above.
Although you can put it on the railing or the ground, they can block the most noise when raised above the ground.
Japanese Peace Lily
The distinct leaves and charming flowers of Peace Lily have made it quite popular with homeowners.
These plants have dense foliage consisting of thick leaves. They extract the energy from the sound waves when they strike upon the leaves.
If you want to gain maximum benefits from the Peace Lily, you should place them in a bigger container. This is to give them space as they grow.
A Japanese Peace Lily can reach 6 feet if it grows in an open area. So it would help if you keep plenty of space for this plant.
Place it near the corner to increase and block the most sound.
Rubber Plant
This is another kind of plant that can effectively reduce the sounds from outdoors.
A factor that distinguishes rubber plants from others is their surface area and height. Its expansive area allows it to block the most sound waves.
Some workplaces also prefer placing rubber plants for their acoustic and aesthetic blend. Also, they are relatively low maintenance. You don't have to water this plant regularly.
Nonetheless, keep an eye out as they may die if people fail to care effectively.
Weeping Fig
A Weeping Fig has become quite famous for its acoustic value.
It is one of the balcony noise reduction plants with bushy and dense leaves. These help to break the sound waves and cover the balcony.
It has arching branches that combine with the leaves to block most noise.
Take measures to drain the fig as it requires. Watering it beyond the limits can negatively impact its growth.
This plant works well for the balconies. Too much heat or cold can damage it.
Areca Palm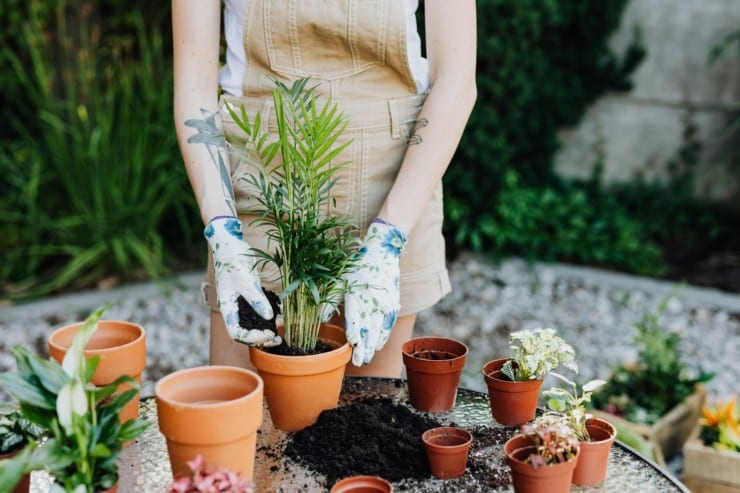 The palm tree is easy to identify from its wide leaves. You can place the Areca Palm plants on your balcony to enhance the appeal of this space.
The density of plants at its lower side can absorb sound waves and deflect some of them.
You can place the pots on your balcony along the edges. The leaves grow more prominent with time so make sure there is space for expansion in between.
Experts often quote the noise-blocking property of this plant.
Money Plant
This plant is a good pick if you want to cover a small area.
Its thick stalk pushes sound waves across the leaves, which stretch to form canopies.
This plant is a filler for spaces between extensive leaves and absorbs sound quite well. You can place more than one money plant in one container, given its small frame.
FAQs
What can I place on my balcony to reduce outdoor noise?
You can opt for dense materials like concrete or wood. If you want to maintain the aesthetics and open-air, you should opt for noise-blocking plants.
Does a plant help with noise reduction?
The noise reduction properties of some plants are widely known. In fact, more people are using plants in their workplaces and homes to deal with excessive sounds.
How can I live in a noisy flat?
What can I place on my balcony to reduce outdoor noise?
You can opt for dense materials like concrete or wood. If you want to maintain the aesthetics and open-air, you should opt for noise-blocking plants.
Final Thoughts
Planting trees on your balcony ensures privacy and silence. The home improving appeal of plants is more than wood or concrete fences.
But, it is essential to evaluate the kind of noises you deal with and then pick the suitable plants.