Best Command Strip Alternatives
Do you like to hang items around the house and secretly hate your walls for their inability to hold anything of note?
Whether it's a picture or a poster, you want to find a way to hang it up. You could glue it to the wall, but it won't be easy to move and could damage the paint.
It's convenient to mount pictures securely to walls using command strips since they don't damage paint or leave behind unpleasant residues. 
However, despite their awesomeness, they also have some drawbacks. For instance, they can fall off the wall if you don't pay attention to them often enough.
Moreover, they're expensive for what they are.
Therefore, if you want to work on a larger project (like several pictures), investing in more permanent solutions would be better.
This article will provide the best alternatives to command strips that won't leave your walls looking like they went through a rock-paper-scissors battle.
It'll also offer tips on how to get better adhesion results.
Best Command Strip Alternatives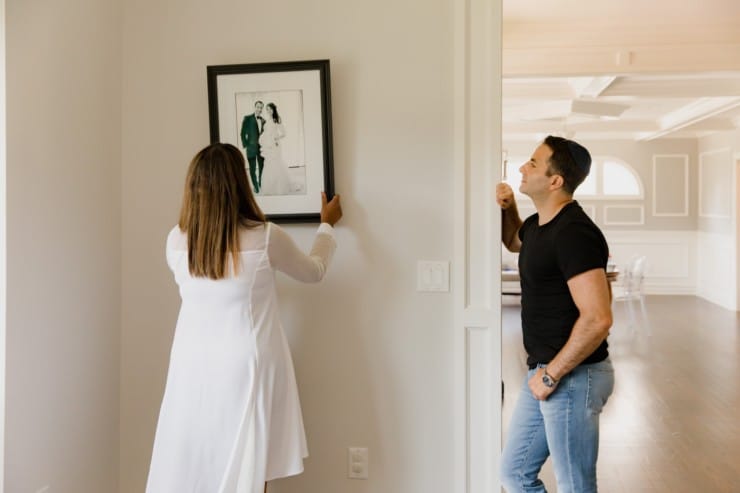 So, what are the best command strip alternatives? These alternatives include wall anchors, adhesive hooks, nails, Velcro strips, and magnetic strips.
These alternatives can help prevent items from falling when someone slams your door.
Moreover, the above list can be useful if your kids are dragging all sorts of stuff off the wall. They can hold items securely in place without causing any damage whatsoever.
List of the 6 Best Alternatives to Command Strips
You don't need to give up hanging your poster just yet. Here are some great alternatives to command strips.
Wall Anchors
Wall anchors are basically like screws in reverse; you drill them into the wall and then attach whatever you want to hang on them.
They provide more support (up to 100 pounds) than magnetic strips. Thus, they are perfect for hanging heavy items like mirrors and big pictures.
Wall anchors are also less likely to slip out of place over time.
They have a screw head that secures them once installed properly into drywall or wood studs behind drywall panels.
You can pick an anchor based on what type of surface you're attaching it to (drywall vs. wood studs) and which drill bit you need.
Adhesive Hooks
Although adhesive hooks are an excellent alternative to command strips, they are not as strong.
Use these hooks to hang more lightweight or less permanent items such as coats or jackets.
Yet, they have a strong adhesive backing that will hold up to 5 pounds of weight. Moreover, they come in multiple sizes, shapes, and colors, so you can pick one that matches your decor. 
Adhesive hooks work best on smooth surfaces like glass or metal.
There is only one downside to these products: they can get wet when placed in humid environments. This way, they become less effective after losing their stickiness over time.
Nails
Nails aren't a great way to hang heavy items from walls, but they are a good option for smaller items like keys or jewelry. However, they don't come with any adhesive.
So, you'll have to ensure everything is pretty stable before trying to hang them up with nails alone.
Just hammer the nails into the wall and hang whatever you want on them. In addition, always hammer your nails, so they go into a wall at an angle instead of straight down.
That way, when you hang something on the hook, it won't tip backward and fall off.
VELCRO Strips
A VELCRO strip is a more permanent alternative to adhesive hooks and nails.
These strips are valuable for holding things up in areas where there isn't much space between furniture and walls (like an entryway). 
You can even use them on furniture legs so that everything stays put when you move around your house.
Use velcro tape if you want something more substantial and not overly heavy than standard velcro strips.
Magnetic Strips
Magnetic strips are excellent for holding up pictures and other small objects with metal frames or steel studs.
These strips can hold up to seven pounds and stick to any metal surface. 
Magnetic strips are also great for holding things like picture frames and mirrors that would otherwise fall off due to the weight of their glass. They're available in both narrow and wide sizes.
Thus, you can use them on various surfaces such as cabinets or kitchen walls.
Cork Boards
Cork boards are another great way to hang things on your wall without needing any tools or additional hardware.
Use them to display photos and other memorabilia, or even just put up notes and reminders.
How To Get Better Adhesion Results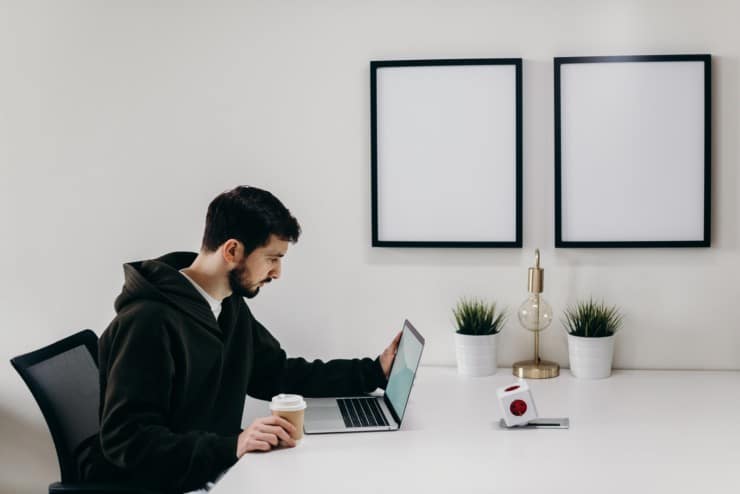 Your item is ready for hanging. It's going to look great in your home.
However, you need to follow a few simple instructions to make sure it stays up there:
1. Read the instructions carefully
Take your time to read the instructions before you begin installing anything. You don't want to mess up and have to start over again.
Instructions may be tedious to read, but they're essential. They'll tell you when to hang your item and what kind of surface to use (for example, wood or drywall).
Ensure you have all of the right tools ready before you start hanging.
2. Hang your item after 30-60 minutes 
After following all of the directions, you can hang your item.
Ensure it's at least 30-60 minutes after applying the adhesive. It allows the adhesive to set well and give you the best results possible. 
Unless you wait for the recommended time, the adhesive will not have enough time to cure and become stronger. It may seem like a lot of time, but it's worth it.
3. Don't underestimate your weight limit 
Overestimating the weight limit is one of the most common mistakes people often make when installing hooks and strips.
You should never assume a box that says "8 lbs" means your strip or hook can carry its weight if it weighs more. 
So, if you are hanging a heavy object, ensure all screws can hold the load.
If you want to hang something heavier than its maximum weight, use an extra hanger or two to get it up safely.
Final Thoughts
Keeping your pictures, decorations, and other items on the wall in your home or office is paramount.
Therefore, the above alternatives to command strips can help you maintain an organized and functional home.
Hopefully, we've given you a few design alternatives that you hadn't considered before. 
So before you go out and spend $10 on another command strip, take some time to explore your options.
Why waste money when the alternatives discussed here will work just as well?