How do you choose the best home gym for your modular home?
Well, it all boils down to your taste and preference while factoring in your space and goals as the primary determinants.
The market is full of different home gyms and today we will look into them so you can make an informed decision. Fitness and luxury as a combo is something to go by.
Let's get right into it.
Best Home Gyms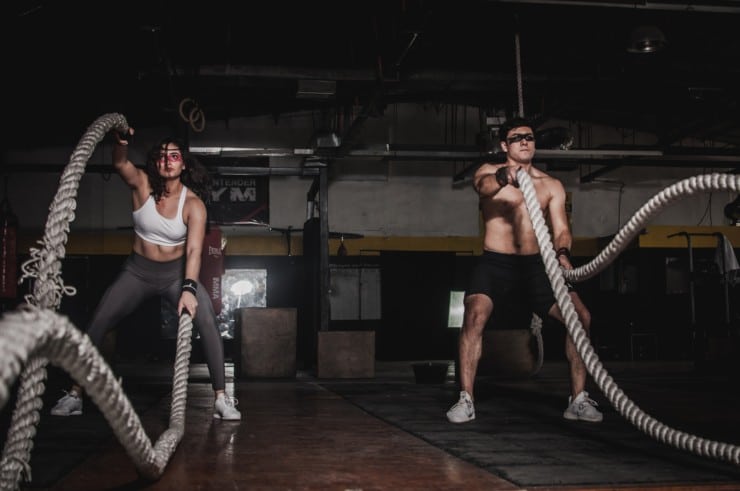 This is a full-body home gym machine and winning contender in the home gym ecosystem. The Force USA G6 offers over 150 different exercises.
Its backrest has 8 adjustable positions, and foot support on both sides of the machine to ensure better stability. It has an approximate 550lb weight rating.
It has a chin-up bar attached at the top of the frame, which can also be used for suspension training.
There are two weight stacks of 220 lb on both sides of the frame, which makes it ideal for two people to work out together at the same time.
This makes it a superb choice for couples or friends who want to train together. The weight stack is also upgradable if you ever want more resistance for your exercises.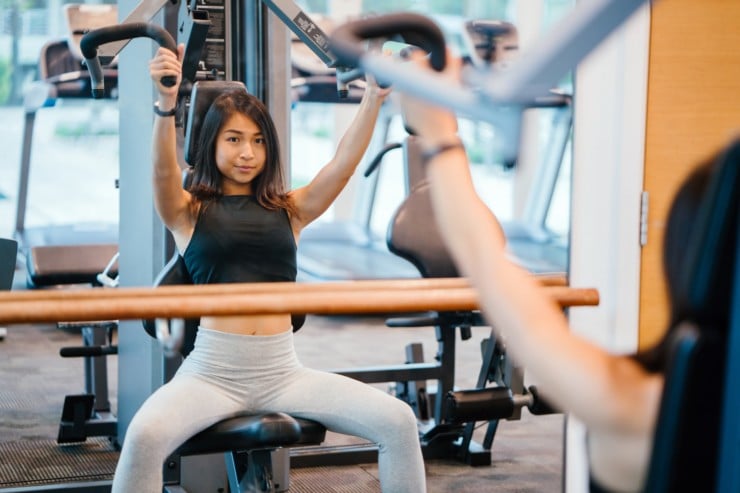 The Bowflex home gym uses a Power Rod resistance system. It has a standard resistance of 210 pounds and is upgradable to 310lb and 410lb.
It allows you to do 70 exercises that include glute extension, squats, and pull-downs. An amazing attribute of it is that you don't have to change any equipment or add any extra parts. 
This is a great power rack that can be folded away when not in use. It is fully customizable, allowing you to add and remove attachments as you like. 
The rack has a weight capacity of 2000 lb, so it will suit all but the most dedicated powerlifters. It is crafted with state-of-art technology using heavy-duty steel, thus enhancing its durability and versatility.
It can accommodate various height users because it has 54 adjustable holes.
Mirror (Best Technology Home Gym)
The Mirror is affordable and takes up very tiny space in a room. This makes it easier to fit it in smaller rooms or homes.
It works by using an LCD screen that reflects what's going on in front of you. This makes it easier to follow along with instructors during class or on your own.
With the included app, you can create custom workouts or follow along with thousands of pre-recorded classes. For this one, you will have to buy your own weights
The USA G20 All-In-One is the greatest trainer of all time. As a trainer, it features a smith machine, an operational trainer, and a power rack and can accommodate a few upgrades.
It has over 400 exercise capabilities hence it has a multi-user capability.
It has a two 289lb weight capacity and features resistance bands that will help you build muscle mass and strength.
The Force USA G20 All-In-One Trainer is also very easy to put together. You won't need to do much work when assembling this machine; once everything is in place, it can be used right away.
Tempo (Best Compact Home Gym)
Tempo is a smart fitness system that uses a screen to connect virtual trainers and trainees.
The Tempo camera analyzes your form in real-time and provides feedback through an app. The goal is to make sure you're lifting with proper technique and not placing too much stress on your body.
It has a sensor and artificial intelligence that tracks your workouts using a form to prevent under or overdoing it.
It has a larger footprint than most home gyms. It can be used for bench press, squats, deadlifts, overhead presses, bent over rows, lat pulldowns, upright rows, bicep curls, and tricep pushdowns.
FAQs
What do you need for the perfect home gym?
The perfect home gym should have a combination of cardio and strength training equipment.
They include a jump rope, medicine ball, exercise mat, stability ball, kettlebells, resistance bands, and dumbbells.
Is a home gym a good idea?
Yes, it is because it saves you the time that you use to go to your local gym.
It is also convenient because it has fewer distractions and you can work out anytime you want.
Is home gym cheaper?
Despite its initial high expense, it is cheaper in the long run.
The cost of a gym membership adds up, and not everyone can afford it. Furthermore, you also pay for transport to the gym.
Final Thoughts
The key to buying any home gym is knowing your budget and ensuring that the machine suits your specific workout goals.
If you are not sure what machine to purchase, we recommend that you consult a certified personal trainer or exercise physiologist.
They can help you determine the most effective piece of equipment for your home gym.