If you're in the market for a new hot tub, you may be wondering which brands are the best. Many different brands are available, and it can be challenging to decide which one is right for you. 
This blog post will discuss some of the most popular home hot tub brands and what makes them stand out from the competition.
We'll also provide tips on choosing the right brand for your needs.
Best Home Hot Tub Brands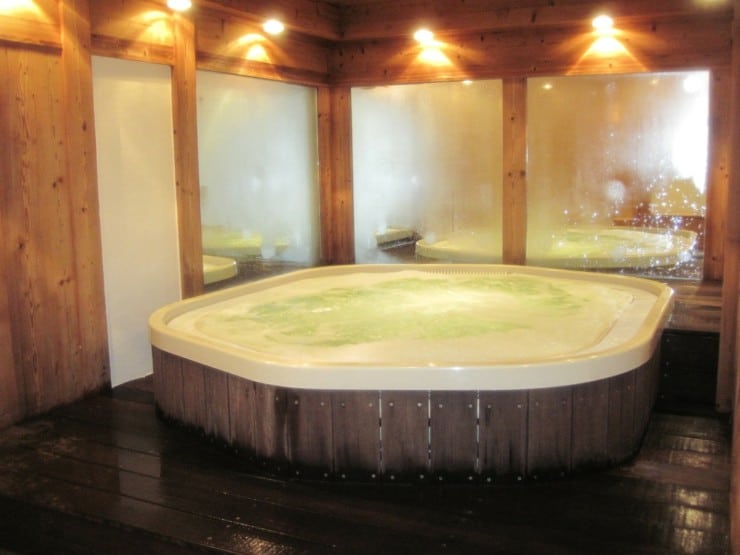 Below are some of the best home hot tub brands on the market
Bullfrog Spas
Bullfrog offers five spa series within the moderate to luxury pricing range. They offer customizable options and even expandable features with their high-quality products.
For example, suppose you want a particular type of jet or massage treatment on some seats but not others.
In that case, this company has just what everyone needs—interchangeability in jets and different settings based on preference (such as bubbles instead of hot tub).
Sundance Spas
Sundance Spas offer top-quality hot tubs that are built to last.
With their fantastic features like unique capabilities and jet designs, they're a perfect choice if you want your home spa experience to be luxurious yet affordable.
Sundance Spas provides many bells and whistles reasonably priced, including energy-efficient versions, massage jets, smart device synchronization, and underwater illumination.
Jacuzzi
Jacuzzi is the most famous hot tub brand in America, and they offer twenty-six different types of models to choose from.
Their molding technology creates an acrylic shell eight times stronger than fiberglass. 
In addition, they provide energy-efficient options, so customers don't have to increase their electric bill too much during the summer months when it's warm outside.
Plus, there'll be less strain placed upon natural resources. 
The jacuzzi provides hydrotherapy for patients with arthritis. These tubs also have an attractive look and a wide range of color options.
Hot Springs
Hot Spring collection has twenty different types of spas, all with their unique features and benefits for your needs. Whether it be relaxing after work or celebrating an event in style. 
Hot Springs also provides energy-efficient models, like the Highlife and Limelight Collection, and professional advice on reducing running costs.
As far as maintenance, salts naturally clean themselves by drawing impurities through walls while leaving mineral deposits behind; however, most folks prefer doing this manually once per week.
ThermoSpas
ThermoSpas ThermoSpas is a company that has been around for over 30 years, and they still make some of the best hot tubs.
Thermospas panels keep energy consumption low while also providing insulation against cold winter months.
It takes pleasure in providing its clients with a genuinely tailored hot tub experience focusing on hydrotherapy.
Their hot tub with over 100 whirlpools is ideal for patients suffering from muscle aches and arthritis. In addition, the company offers free home whirlpool checks as needed.
When it comes to ThermoSpas, customization is critical.
The brand allows you to design your tub. This means you'll never have to pay for features you don't want, whether it's LED illumination, beverage coolers, fewer seats, or more jets.
ThermoSpas is a company that has been around for over 30 years, and they still make some of the best hot tubs.
ThermoSpas panels keep energy consumption low while also providing insulation against cold winter months!
Marquis Spas
Marquis Spas is known for its high-quality and luxurious hot tubs. They offer five collections, with over twenty models to choose from each free cover.
You won't want any other brand when you're looking at all these enticing upgrades like LED entry lighting or aromatherapy systems plus music player controls.
Features to Consider for Home Hot Tubs Brands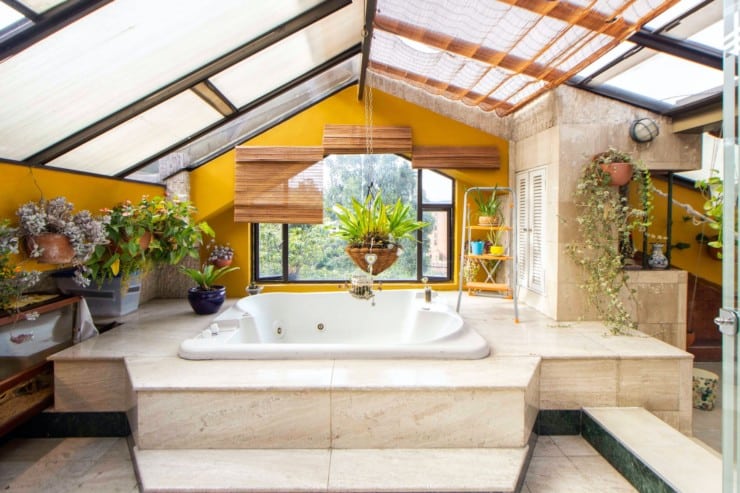 To help you find your perfect match, here is a list of features you should consider when purchasing hot tubs.
Material
You might be wondering what material is the best for your home hot tub.
The acrylic shells are popular materials because of their longevity and durability; however, they are more expensive and large, making transportation problematic.
Vinyl is a less expensive material. It is also lightweight, but it is less durable than acrylic and is more likely to shatter or fade in the sun.
Another popular hot tub material is rotating plastic, which is melted into a mold. Although this option is more durable than vinyl, it is less energy efficient.
Frame
ABS polymer or composite materials make the best hot tubs that do not contain wood or metal.
The foundation and frame will never decay or rust when built in this manner, keeping your hot tub solid and sound for decades to come, even in harsh climates.
Waterproof
Ensure the hot tub floor is covered by a waterproof substance that prevents wet creeping up the cabinet.
Air Jets
Air jets in a hot tub are critical factors in the effectiveness of a hydrotherapy massage.
Hot tubs at the higher end of the pricing range typically contain additional jets that may be adjusted to your tastes, providing the ideal massage for you.
When testing a hot tub, pay special attention to the number of jets and combinations you may utilize them in.
Frequently Asked Questions
How Do I Pick a Hot Tub Manufacturer?
Check the hot tub manufacturer's website for star ratings, and read reviews on a model before purchasing it.
Products frequently receive a combination of favorable and unfavorable feedback. 
Which is the Better Between Chlorine and Salt Hot Tubs?
Saltwater spas can be beneficial because they are higher in mineral content, improving your skin and hair.
Saltwater spas also require fewer chemicals to keep them clean because salt acts as a natural cleansing agent. 
Final Thoughts
When it comes to the best home hot tub brands, there are a few that reign supreme.
While many of these brands will provide you with a quality product, we recommend considering each brand's unique features to find the perfect one for your needs.