Best Timber for Wooden Bed Slats
I've been through a few beds in my lifetime. For instance, I once had one that collapsed under my weight, as it lacked stability.
My last bed crumbled like a cracker with just two people sitting on it. Fortunately, you can prevent this if the bed slats are sturdy and high-quality.
Yet, not everyone is aware of the significance of such bed slats.
Bed slats are an integral part of the overall structure of your bed and can make or break it if they're not done right.
This article explores the five best timbers for wooden bed slats. In addition, it will provide information regarding the optimal number of slats a bed should have.
Best Wood to Use for Bed Slats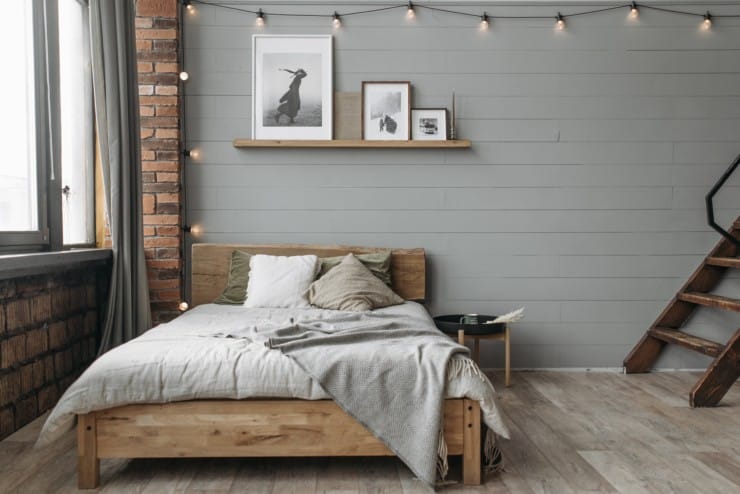 So, what is the best timber for wooden bed slats?
Douglas Fir, Yellow Pine, Spruce, Oak, and Hickory are top timbers used for wooden bed slats. Their durability and strength make them excellent materials for building bed slats.
Moreover, they're pretty easy to work with, so the project won't be a huge hassle. 
Douglas Fir
Douglas Fir is a popular choice for making wooden bed slats. This wood is strong and has relatively even grain.
Thus, there won't be any knots or cracks in the wood that could damage the mattress. 
Douglas Fir also has excellent moisture retention properties that help prevent rot from forming on its surface over time.
This is a major concern with many wood types used to make wooden bed slats. 
Douglas Fir has a firm structure and outstanding durability. It also has good resistance to termites, rot, and decay.
Further, it's one of the most affordable and has a smooth and easy-to-manipulate texture.
Spruce
Spruce is another common type of wood used in making wooden bed slats.
Softwoods such as this are excellent for timbers with a lighter weight than Douglas Fir, which can still be durable over time.
Spruce's unique grain pattern makes it look like a natural finish on your bed. However, you can sand it down to remove splinters or blemishes.
This wood is light-colored and strong, but it can get pricey. Moreover, it's also very durable and resistant to decay and termites.
Yellow Pine
Yellow pine is another popular wood species for bed slats due to its unique color palette. This wood looks beautiful when finished on both sides.
Yellow Pine's characteristic yellowish color gives off an earthy hue that will complement any decor in your room without overpowering it.
The timber also has a nice texture and is relatively lightweight.
Red or White Oak
Red Oak is a robust and rigid wood ideal for outdoor use. The color of this oak varies from light red to dark brown and is often described as "purple."
Red Oak has traditionally been used for furniture and cabinets, but it also makes an excellent material for wooden bed slats.
On the other hand, the dense and hard nature of White Oak makes it an ideal material for making wooden bed slats.
The White Oak's smooth finish prevents it from warping or cracking after painting with latex paint. For this reason, it's a suitable option for bed slats made from different types of wood.
Hickory
Hickory is also a top choice for your wooden bed slats. You can use it in just about any application where durability is essential – like bedroom furniture.
This hardwood doesn't absorb moisture well.
Therefore, it doesn't rot or warp over time as most softwoods do. It also has a beautiful grain pattern and deep color and is affordable.
What is the Ideal Number of Slats for a Bed?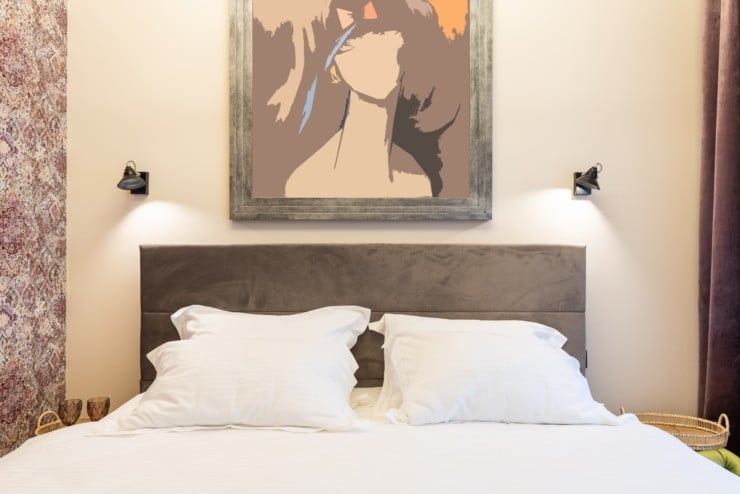 A standard bed has between 10 and 12 slats. However, the number of slats you should use when constructing a bed depends on your bed frame size.
You can tell the difference between a restful and a great night's sleep by the number of slats in your bed. 
If you're an avid sleeper or someone who has trouble sleeping, choose a bed with fewer slats.
This way, your body will have more room to move around during the night without worrying about falling off.
However, if you have a king-sized bed, its standard size is 76 x 80 inches. To ensure that it covers the entire frame, you need between 18 and 20 slats.
On the other hand, a queen-sized bed has a standard size of 60 x 80 inches. So, you can use anywhere between 16 and 18 slats of material to cover the frame completely.
Twin beds are 75 inches wide.
However, it's not uncommon for these beds to come in widths other than 75 inches wide. You will need between 16 and 18 slats per foot of length for twin-sized beds.
Final Thoughts
Over the years, particular types of wood have proven to stand the test of time better than others.
So, the wood you choose for bed slats can significantly affect the quality and durability of your bed. 
Investing in quality wood is paramount, as it's timeless, durable, and will last a lifetime.
Therefore, consider some of the timber options discussed in this post if you're building or replacing wooden bed slats.