Can I Use Any Bluetooth Speaker With My Roku TV?
You want to watch your favorite late-night show from your Roku TV without getting everyone else awake. So, you decide to connect your Bluetooth speaker with your Roku TV.
However, when you put on your Bluetooth headphones, you realize they can't support the speakers.
You get pretty frustrated! Right? What could be the issue?
You probably ask yourself this one question. Can I use any Bluetooth speaker with my Roku TV?
No, you can't use any Bluetooth speaker with your Roku TV. The only Bluetooth speakers Roku supports are:
The Roku Smart Soundbar
Roku Streambar
Roku TV Wireless Speaker
Nonetheless, you can connect your TV to the speaker using Roku's mobile app.
This article covers this question comprehensively to help listen to your Roku TV without distracting others.
Can I Use Any Bluetooth Speaker With My Roku TV?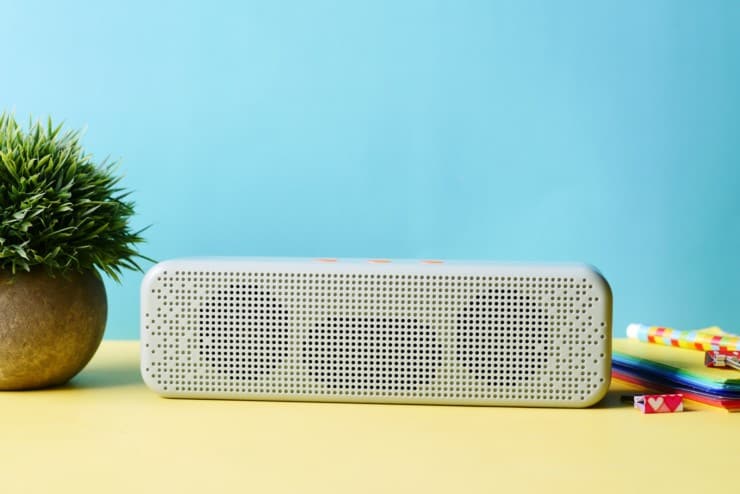 Your Roku TV doesn't support all Bluetooth speakers. This TV only supports three Bluetooth devices.
Luckily, you can also use the brand's mobile app.
All you need to pair is your Bluetooth audial device and a mobile phone and turn on the app's 'private listening' feature to listen privately.
What Is Roku Private Listening?
Roku private listening is an exclusive Roku app feature that allows you to listen to your TV through headphones.
However, the headphones must be connected to smart devices such as smartphones or tablets.
You can get this feature on a Roku voice remote together with a headphone jack or the Android and iOS's free Roku mobile app.
How Do You Activate Your Roku Private Listening?
You set up your Roku private listening by downloading the app and connecting it to your headphones and the TV.
Follow the simple steps below.
Step 1: Go to the play store and download the Roku mobile app. Log into the account.
Step 2: At your screen's bottom right corner, tap 'menu.'
Step 3: Under the 'device' section, select the name of the device you're currently connected to.
Step 4: Select the device to be controlled with the app from the provided list and make use of the private listening feature.
Step 5: At the center of the lower screen, tap 'Control'.
Step 6: Tap the headphones symbol at the bottom of your screen where the remote-like interface appears.
Step 7: With the wireless Bluetooth Speaker or the headphones connected to your Android/tablet, ensure your smart device is within the same Wi-Fi as the TV.
Step 8: Tap the 'private listening feature' icon, and it'll be activated automatically. The other indication of the activation is the icon appearing on your TV screen.
Once the listening feature is activated, you can hear the audial from the paired speaker.
Yes, multiple people can share private listening. Besides, it's possible to connect several mobile devices.
To be specific, up to four devices simultaneously, for private listening.
Nevertheless, there are several specific requirements you need to meet. They include the following:
Your Roku TV must be fitted with OS version 8.1 or above. Simply go to 'Settings', click 'System', and select the 'About' option to check your version. You can check your TV's updates within a range of 24 – 36 hours.
All listeners must be connected to the same Wi-Fi network as the 'private listening' feature isn't supported by 'scattered' networks.
All the users can only use mobile phones as tablets don't support multiple private listening.
Every mobile phone to be used must have the Roku mobile app.
What Wireless Speakers Work With Roku TV?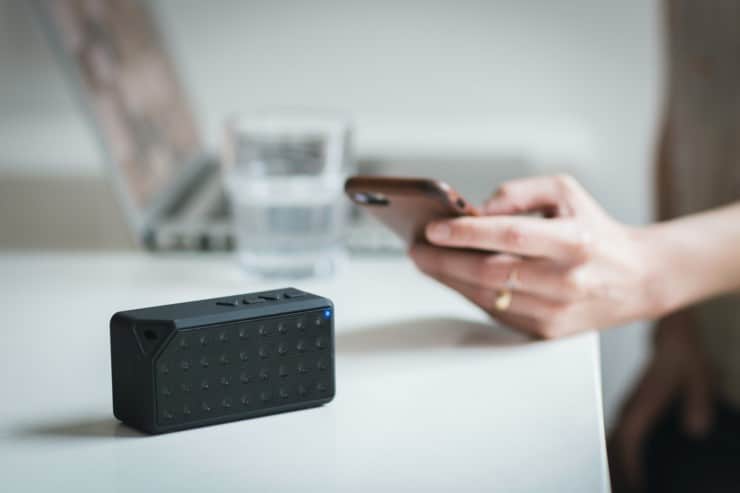 Below are the four best wireless speakers that work with Roku TV.
1. Roku Streambar
This all-inclusive system has four internal speakers that produce a fine-tuned sound. They enhance the sound with a refreshing, sifted dialogue and louder volume.
You can also upgrade the Roku TV streaming of your TV with the streambar.
2. Roku Smart Soundbar
It's the easiest medium for adding premium sound and powerful streaming to your Roku TV.
It's a dynamic bass and an extensive frequency range from full-range soundbar speakers.
3. Roku Wireless Speakers
These speakers offer powerful and high-quality audio with dynamic bass and high frequencies. They're designed to produce a clear sound and refreshing dialogue.
4. Roku Wireless Subwoofer
It provides a rich sound depth and thrilling bass that carries all your attention and directs it to where you're watching. So, it's simple and easy to set up and use.
FAQs
Can You Use Any Speakers With A Roku Tv?
No, you cannot use any speaker with Roku TV.
Roku TV wireless speakers are the only ones you can use with a Roku TV, without a connector.
You can also use these wireless speakers with any TV together with Roku Smart Soundbar through a firmware update.
In this case, Roku TV isn't necessary as the speakers pair directly with the soundbar.
Can You Hook A Bluetooth Speaker To A Roku?
Yes, you can hook a Bluetooth speaker to a Roku TV. All you need is to have a Roku-compatible app on your mobile device.
The app lets your Android, iPhone, or Windows computer serve as a Bluetooth connector linking your TV to the headphones, Bluetooth, or mobile device.
Can I Connect Bluetooth Headphones To My Roku Tv?
No, you can't connect Bluetooth headphones to your Roku TV directly.
However, you can do so with the help of the Roku mobile app to turn on the 'private listening' feature.
Open the app, tap the 'Devices' tab, and choose your intended device.
Select remote and click the headphone icon, and the private listening feature will be activated.
Final Thoughts
You can't connect any Bluetooth speaker with your Roku TV.
Why? Roku TV can only connect to specific Roku Bluetooth devices. These include Roku Smart Soundbar, Roku Streambar, and Roku TV Wireless Speaker.
Thankfully, the brand has a mobile app with a 'private listening' feature helpful in the Bluetooth connectivity of your Roku TV.
This feature connects Bluetooth audio devices to your Android or tablet and, in turn, links to the TV. The procedure is also applicable to speakers and headphones.