Modular homes have become the rave in the 21st century because of their affordability and reliability.
Built-off sites in factories, the homes are easy and quick for builders to assemble and homeowners move into the homes faster than onsite built homes.
Used modular homes provide amenities and property features similar to new modular homes, albeit at lower purchase prices.
First-time home buyers, retirees seeking retirement homes, homeowners on a home upscaling journey will profit immensely from the purchase of a used modular home and this checklist provides a great guide to making that choice and not regret it.
The ultimate checklist for used modular homes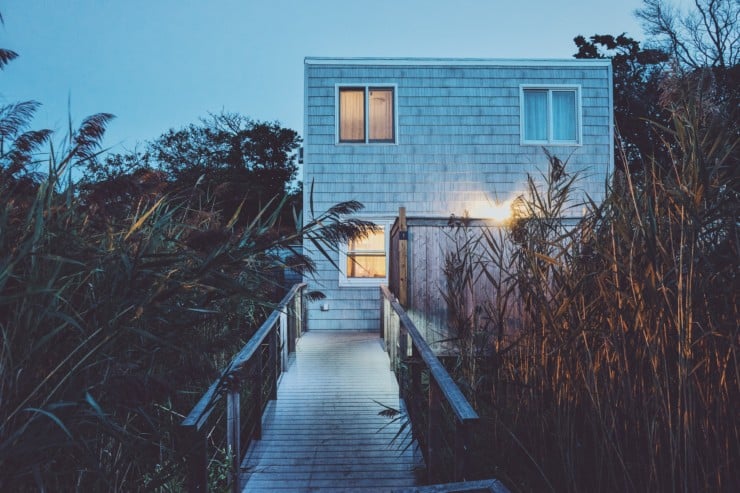 When buying a modular home, focus on such key areas as the condition of the frame, energy efficiency, and the home's age.
You also want to verify that the flooring, roofing, and siding are in good condition. Ensure that the home has been properly maintained and that any necessary repairs have been made.
Finally, be sure to get a comprehensive inspection report before making an offer on a used modular home. This helps to protect your investment and gives you peace of mind.
While some factors to look out for may differ based on the type of modular home you are interested in, there are some general things that you should always keep an eye out for.
By following this checklist, you can be sure that you are making a wise investment in your used modular ho
1. Flooring
Floor framing systems that integrate strong plywood or wood decks reinforced with floor joists are the best.
There should be moisture-protective barriers in the floor system that protect the top and bottom parts of the floor.
Some used modular homes have floor issues stemming from moisture exposure that leads to weak spots, cracks, and wood swapping.
Always countercheck using an expert that the moisture and vapor barriers are not compromised or damaged before any purchase.
2. Solid Foundation Under Your Feet
Used modular homes chassis are permanently built-in and, it forms an integral part of the foundation when axles and wheels are detached.
When in the market for used modular homes, ensure you inspect for any rust and base damages to avoid future unwarranted repairs on the structure.
Concrete pads and pilings form the base for used modular homes, thus avoiding unstable foundational structures with huge cracks and disproportional spalling.
Home inspectors come in handy when inspecting the used modular home tie-down straps and anchor frames to ascertain that the anchors have not become loose or broken.
You should definitely also check to ensure that there are no pools of water near the foundation.
3. Roofing
Roofs bear the brunt of severe weather elements. Used modular homes may have roof holes or corrosions which cause leakages during rainy seasons.
Check for water stains on the roof of the building and look out for missing or broken shingles in the structure.
4. Doors and Windows
Cracks, rot, decay, and mold growth on doors and windows frames are red flags of a compromised building structure.
Used modular homes that are great to buy are those with doors and windows that open and shut seamlessly, no sticking on frames as this indicates moisture problem or excess deflections along the openings.
Latches and joint loops on windows and doors should not be creaking and glass panes on windows should not have fractures or stress marks to avoid future breakages after the purchase of the home.
5. Heating, Electrical and Plumbing System
All the electrical ports and cables should be working perfectly.
Overhead lighting cables should be tested using light bulbs to ensure they are operational. Testing of power surge fuses over the electrical system in the used modular home should be done.
Water heaters, furnaces, and appliances should all be checked to confirm if they still work and all power switch plugs should be mapped out.
Taps and water faucets should be leak-free and drainage should be blockage free.
6. Siding and Underbelly
Well-maintained used modular homes have a beautiful exterior. The sidings provide protective armor for the house against environmental elements that cause wear and tear.
Interior walls serve as maintenance maps for the structural condition of the house. Walls with molds and water leak trails indicate a siding problem.
Skirtings block air drafts that enhance moisture decay in modular homes and thus they should be airtight, warp-free, and without gaps.
Sinking and shifting used homes point to a compromised underbelly that will require constant future repairs.
Tears and sagging on the underbelly result in moisture slippage inside modular homes and such problems cause rotting and cracks in the floor.
7. Environmental Compatibility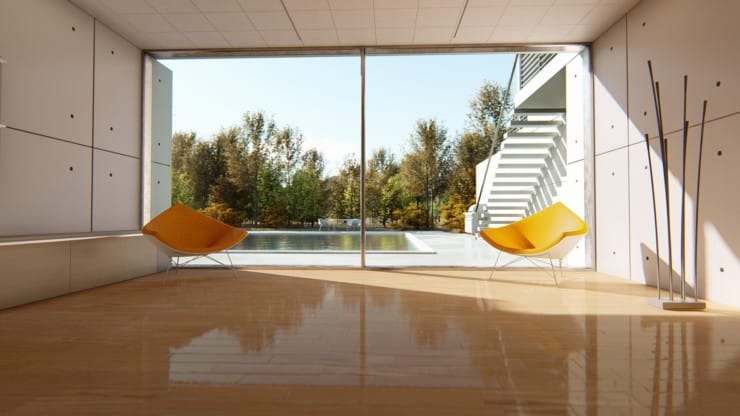 Make sure you buy a used modular home in an area with similar weather conditions to your community.
Proven strategy to ensure you get a home that has withstood similar elements to your destined home location. 
One should avoid buying a used modular home from an area with different weather patterns to the home's final installation site.
8. Community Regulations
Different administrative jurisdictions have different homeownership laws.
Confirm with the local council by-laws to ascertain full compliance to all stipulated used modular homes regulations. Sites that experience flooding will necessitate taking up flood hazard insurance.
Third-party resale inspectors should be at hand to approve the building and this also gives one confirmation that the building is legally for sale.
Avoid buying used modular homes without counter-checking all requisite ownership deeds to avoid being scammed.
Final Thoughts
Used modular homes are a great long-term investment. Homeowners purchase their houses affordably and hassle-free.
One gets the assurance that once the home is bought, minimal maintenance fees/ charges will be expensed during the home's lifespan.
First-time homeowners will profit immensely from opting to buy used modular homes and their journey towards homeownership will become a reality.