There are many good reasons why soundproofing a wall becomes paramount.
First, maybe your neighbors or fellow house occupants play loud music. Second, if you are the one setting up a music or recording room, soundproofing becomes necessary.
But soundproofing isn't without its hurdles. To begin with, the material itself costs a pretty penny.
Also, the most effective soundproofing has to be built in the wall. But you can't do that in a rental space.
You'd need permission, which, truthfully you'll be denied. Only the cheapest tricks will partially solve your problems.
Let's dive in and look at a few cheap tricks to soundproof your wall.  
Reliable Cheap Soundproofing for Walls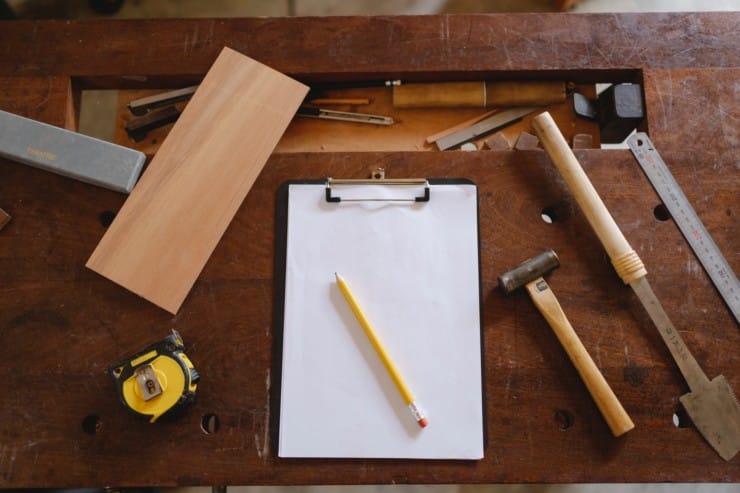 1. Use moving blankets
Moving blankets are thick and that is why they are used to protect furniture while on transit. Their thickness makes them great for blocking out sound.
For this technique to work best, consider blankets with grommets. They can be tucked away or pulled down at any time.
The problem with adding a mass of blankets to the wall makes it look unsightly. It's something no one would like to see around for long.
So if you must use this approach, we highly suggest you use good-looking blankets.
There is another problem you may worry about. Using thick blankets is going to make the room hot and possibly stuffy, at times.
It sounds like a good winter tactic, right? Let's check out the next method, then.
2. Use soundproof curtains on walls
If hanging blankets on the wall sounds unreasonable, then you can use drapes.
Normally they are used on windows and doors. However, extending them to the walls helps to block out some noise.
Using room divider curtains will allow you to conveniently pull them apart and let in more light when there is no need for noise canceling.
While at this, try going for sophisticated patterns and beautiful colors for a flashy appeal.
Before you purchase soundproof curtains, understand that a curtain wire or rod will have to be installed. If that is not something you can do then you can skip this approach.
3. Rearrange your furniture
One of the best cheap soundproofing tricks for walls is to simply rearrange your furniture. A zero-cost endeavor.
But the question is, how exactly should you rearrange your furniture?
Here's how you can go about it:
Get your chairs away from a noisy wall and into the other side of the room if you want to avoid next door noise. 
Position closets or bookshelves against noisy walls to minimize sound penetration
Bring more furniture into the room to avoid echo pings.
If your wall on the other side has a noisy electronic hang up against it, consider moving it elsewhere.
4. Decorate while you soundproof
We know the true purpose of art is to evoke. But there is more no one has been telling you.
Most paintings and wallpapers have some considerable weight. So if you hang them on the wall, they add another layer that further reduces the noisy frequency.
It might be by a small extent but it's still a great tactic.
If you don't have plenty of artwork, you can either create some or shop around for a cheap option. 
5. Stick foam mats on the wall
Are you looking for cheap soundproofing for walls without a need to construct anything? Foam mats are the way to go.
They are made from rubber foam that gives them considerable power to insulate both sound and heat. Their back has an adhesive that lets them stick on the wall.
You need to be cautious while buying foam mats. Some can contain foams that release an unpleasant odor.
6. Use soundproofing glue
This one is really easy. If your problem has to do with sound passing through cracks and holes, soundproofing glue can take care of that.
7. Acoustic sound catching foam panels
If you have a recording studio and want an affordable yet effective sound-absorbing solution, try acoustic foam panels.
Depending on the thickness these foam panels improve the quality of sound while lowering its frequency resonance.
The good news is, there is no construction involved. You simply stick them up on the walls.
8. Construct a drywall
This method comes last because one, it is not that cheap and two, you might need a professional's help.
Furthermore, to install drywall successfully, you have to screw it on the wall. That can get you into trouble with property managers.   
Final Thoughts
There you go! You have learned a few handy ways how to soundproof walls cheaply.
As we mentioned, most of the techniques highlighted are short-term fixes that could serve in emergencies.
True soundproofing is an expensive and detailed affair that is recommended in personal homes or permitted rental spaces.
Also, you need to ensure the big and small holes are well taken care of. These are usually windows, doors, cracks, and vents.
Anything from a dog barking to car brakes screeching can pass through. That's all for now. We wish you a happy and successful soundproofing session.