Do All LG TVs Have Bluetooth? (To Connect Speakers)
Are you a first-time owner of an LG TV?
Or, let's say you have had one for some time and wondering how you can enhance the quality of the TV's audio.
We can all agree that LG TVs give you excellent visuals. But, you can have a better viewing experience if you combine the visual with perfect audio.
So? Bluetooth speakers!
But do all LG TVs have Bluetooth to connect to speakers?
No, not all LG TVs have Bluetooth to connect to speakers.
While some models support Bluetooth, others may need a transmitter to pair with mobile devices due to the lack of an inbuilt Bluetooth feature.
The LG Bluetooth-enabled TV models include 4K Ultra, MiniLED, OLED, and NanoCell.
Understand more about the LG TV Bluetooth connectivity from this article.
Do All LG TVs Have Bluetooth To Connect Speakers?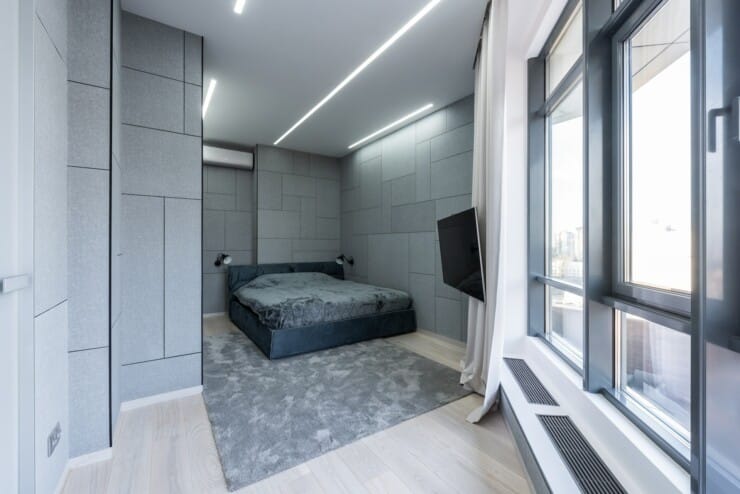 No, a number of these TVs won't accommodate Bluetooth technology.
On the other hand, the brand has fitted the Bluetooth feature in most of its TV series.
If your model happens to be one of them, you can enjoy improved audio by pairing your TV with speakers.
How Do I Know If My LG TV Supports Bluetooth?
You have three ways of knowing if your LG TV supports Bluetooth, including the following:
The TV manual
TV settings
Online
1. The TV Manual
Your LG TV manual contains all the vital information you need to know and operate your TV. Locate the 'connectivity' section and see if 'Bluetooth' is one of the connectivity channels.
If your TV model can link to Bluetooth speakers, the manual specifies its type of built-in Bluetooth in this section.
2. The TV Settings
Use the TV smart remote control to access its 'Home' button. Go to the 'Menu' option and select 'Settings.'
Then, choose the 'System Setting' or 'Product Support' option.
Finally, click the 'Customer support' or 'System Information.' 
The system information includes connectivity detail. Bluetooth should be one of the connectivity options if your model is compatible.
Also, review the mechanism of your remote control.
A Bluetooth-enabled TV is controlled by a smart remote, which operates under Bluetooth technology.
3. The Online Pathway
Go to the LG official website. Locate the 'Search Box' and key in your TV model name.
Usually, it's on the top part of your page, on the right side. Or, you can go the filtration route: 
On the left part of this page, you can filter your TV model.
After finding your model, narrow down to the 'Connectivity' section and check out 'Bluetooth Support.'
Alternatively, you can google your TV series to look for the 'Connectivity' details.
After confirming that your LG TV is Bluetooth-enabled, you can go ahead to pair it with mobile devices.
Thankfully,  we've provided a step-by-step guide on successfully connecting your Bluetooth-enabled TV to wireless devices like speakers and headphones.
How Do You Pair Your LG TV With Bluetooth Devices?
You connect your Bluetooth devices to your LG TV by following the steps below.
Nonetheless, you must activate Bluetooth on your mobile device before starting the connectivity process.
Failure to do so, you won't find the device in your TV's 'Bluetooth Device List.' 
Although different devices may require diverse 'pairing mode activation methods,' most gadgets follow the same path.
Let's get down to the connectivity pathway:
Step1: Charge your speaker fully or plug it into a power supply.
Step 2: Activate the pairing mode of the speaker: Press and hold your speaker's power button until it winks twice. Do the same for 2-5 minutes on the Bluetooth button. It'll flash to indicate an active state.
Step 3: Go to 'settings' by pressing the gear icon key on the remote control or by accessing the TV menu tab.
Step 4: After accessing the 'Settings tab' click the 'Advanced Settings' option.
Step 5: Choose 'Sound Menu' from the advanced settings list and click on 'Sound Output.'
Step 6: Click on the 'Bluetooth Device List' from the available Sound Output alternatives.
Step7: Select your target Speaker from the Bluetooth devices outlined in the list.
Step 8: Wait for a few seconds to hear your audio from the wireless speaker(s).
If you follow the above steps correctly and fail to succeed in linking the two gadgets, then it's likely that there's a connection problem.
What Are The Available Bluetooth Connectivity Problems Fixing Tips For The LG TVs?
We've various fixing tips for your LG TV's Bluetooth connectivity problems. Try them before taking any serious steps toward solving the issue.
You can:
Disable and restore the connection. It involves 'Forgetting'' or Removing' the Bluetooth device from your TV and then restarting the 'Pairing' process.
Unplug and reset your LG TV. Power off your TV for 1 minute and then press the power button continuously for 10 seconds. That resets your TV fully by power-cycling it.
Reset your Bluetooth device. Power off the mobile device you want to link to your TV and turn it on again.
Maintain the correct distance between the pairing gadgets. Ensure your mobile device is within 10 meters/30 feet from your LG TV.
Eliminate any connectivity distractions. Remove any other Bluetooth devices within reach or turn them off to prevent interference.
Reinitialize the router/modem. Disable your router/modem for a minute and then re-enable it. Also, confirm that your TV's Wi-Fi connection is successfully re-established.
Ensure that the two pairing devices have the latest firmware.
If you try all the above fixing tips unsuccessfully, then it's time to contact the LG Customer Support Desk.
FAQs
Do Older LG TVs Have Bluetooth?
No, older LG TVs have no Bluetooth. However, you can make such a TV Bluetooth-enabled.
How? By integrating it with a Bluetooth TV audio adapter. 
Can I Connect 2 Bluetooth Speakers To My LG TV?
Yes, you can connect 2 Bluetooth speakers to your LG TV.
The main difference from the single-speaker connection is that you select 'Multiple Speakers' once you get to the 'Sound Output' tab.
Also, you must connect one speaker at a time.
Does LG C2 Have Bluetooth?
Yes, LG C2 has Bluetooth. This TV is established on OLED production technology, 4K resolution, and a flat design. The OLED LG TV series supports Bluetooth.
Final Thoughts
So, do all LG TVs have Bluetooth to connect to speakers?
Not all LG TVs have a built-in Bluetooth feature to link to speakers. But we've several LG TV series that support Bluetooth.
These TV series include NanoCell, QNED MiniLED, OLED, and 4K Ultra. 
Hence, if your TV model is among these series, you can boost your TV-watching experience by connecting it to wireless speakers.
Also, remember to adjust your TV audio setting to ensure that the speakers produce an excellent sound.
If you wish to listen privately, you can connect your TV to Bluetooth Headphones and still enjoy clear audio.