Do All Samsung TVs Have Bluetooth? (To Connect Speakers)
You're incredibly excited about your new TV-watching experience from your newly-acquired Samsung TV.
You don't even realize it's getting late at night.
Samsung TVs are among the models that provide high-quality content. But did you know that you can make your TV- viewing a fantastic adventure?
Try Bluetooth speakers today!
But do all Samsung TVs have Bluetooth to connect to speakers?
No, some Samsung TVs lack Bluetooth capabilities. In such a case, an adapter would be ideal.
Using it, you can enable Bluetooth on the TV. On the other hand, we have a good number with Bluetooth ability.
Hence, they can wirelessly connect with devices like headphones, hearing aids, and speakers. 
Let's get started.
Do All Samsung TVs Have Bluetooth To Connect Speakers?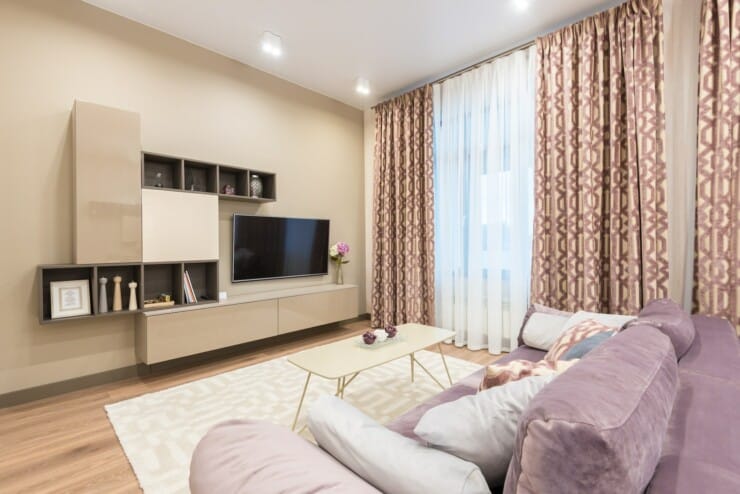 Not all Samsung TVs have an integrated Bluetooth to connect to speakers.
At least, there are many Samsung TVs that allow users to connect to mobile phones.
If your TV falls under this category, you can connect it to wireless speakers to enhance its audio quality.
But, if your model lacks the feature, you can use a transmitter to link the device to your TV.
Moreover, if you like to watch late-night programs and movies or listen to your favorite music, you can connect Bluetooth headphones to enable private listening.
You can also connect your keyboard and gamepad to a Samsung, enabling the easy search of programs.
How Do I Know If My Samsung TV Is Bluetooth-Enabled?
There are ways to know if your Samsung TV is enabled. They include the following:
Google search: Googling your TV's model number is the most straightforward way to check the Bluetooth capability of your Samsung TV. Under the 'specifications' wireless connectivity section look for Bluetooth. If it's there, then the TV has Bluetooth features.
The TV settings: Navigate through the Settings Menu> Sound> Sound Output. Is the 'Bluetooth speaker list' one of the 'sound output' options? Then the TV is among is Bluetooth enabled. 
The User Manual: Get an online manual for your TV model, or go through the hard copy that came with it to check its connectivity ability.
How Do I Connect Bluetooth Speakers To My Samsung TV?
Generally, the Samsung TVs Bluetooth connectivity pathway revolves around the following:
Connection guide access
Bluetooth pairing activation
Device selection
Device access
While images and steps may differ slightly for various models, below are the standard steps for establishing a connection:
Step 1: Activate the pairing mode of your wireless speakers and position them within the correct proximity.
Step 2: Go to your TV 'Menu' or 'Home' of your TV using its remote control.
Step 3: Scroll to the 'Sound' section and select 'Sound Output.'
Step 4: The 'Bluetooth Speaker List' option is one of the sound output alternatives. Click on it to display the available speakers.
Step 5: Select your target speaker from the drop-down list of speakers.
Step 6: Click the 'Pair and Connect' command on the TV screen to establish a connection.
Samsung TV Bluetooth Connectivity Tips
Whenever you're connecting devices to your Samsung TV, keep the following in mind:
You can connect a number of Bluetooth devices to any Samsung TV. Nevertheless, you can't do that simultaneously; it must be one device after another.
Bluetooth devices and Wi-Fi Speaker Surround Setup (Surround/TV SoundConnect) can't run simultaneously. 
You may experience connectivity challenges due to some devices' incompatibility with the TV. Such Bluetooth gadgets are designed to connect with mobile devices only.
The distance between your Samsung TV and the Bluetooth device matters: A disconnection may occur if the device is more than 10 meters from the TV.
The Bluetooth device may malfunction if:

The transmitting or receiving system of the TV or device is in contact with your body.
The Bluetooth device experiences electrical variations from obstructions.
It encounters electrical interference from gadgets like microwaves and medical equipment.

Audio-to-video synchronization (lip-sync) may occur.
What Do I Do With My Non-Bluetooth Samsung TV?
Purchase a Bluetooth adapter. It will be of help if you own a Bluetooth-incapable TV.
The adapter links your mobile to your TV, allowing it to pair with devices such as speakers and headphones. 
Even if you won't access all Bluetooth privileges, you'll enjoy the most significant ones like 'private listening.'
Simply use the white and red cables to connect the adapter to a standard right/left AUX audio port or 3.5 audio port of your TV.
However, some gadgets won't connect to a Bluetooth-incompatible TV. They include devices such as keyboards and game controllers.
Luckily, there are various wireless options available that can be useful in such instances.
FAQs
Can I Pair Two Headphones To My Samsung TV?
Yes, you can pair two headphones to your Samsung TV.
These TVs have a dual function that lets you connect two Bluetooth devices simultaneously.
Even so, you can only connect one gadget at a time. That enables you to enjoy the private listening feature any time of day or night and with your preferred volume, independently.
What Devices Can I Pair With My Samsung TV?
Various devices can pair with your Samsung TV. In addition to speakers, you can pair the following devices to your Samsung TV:
– Headphones
– Soundbar
– Hearing aids
– Keyboards and mice
– Gamepads or controllers
Do All Smart Tvs Have Bluetooth Capabilities?
No, some smart TVs lack Bluetooth capabilities.
On the other hand, the high-end models have integrated Bluetooth.
Even so, things are gradually taking a new course due to the stiffening competition.
TV manufacturers have started fitting Bluetooth in less expensive models.
Final Thoughts
So, do all Samsung TVs have Bluetooth to connect to speakers? No, not really.
Samsungs TVs are made differently. Some lack the Bluetooth feature. On the other hand, some are integrated.
As such, you can pair it with wireless speakers or other capable devices. 
If your TV is among the enabled lot, you can link it to wireless speakers to enhance a fantastic TV-watching experience.
Additionally, you can connect several speakers to your TV.
For that reason, this article outlines the step-by-step connectivity guide and the tips you need to establish a successful connection.