Do All Vizio TVs Have Bluetooth? (To Connect Speakers)
You're a new owner of Vizio TV, and you're excited to catch your favorite programs and movies at any time without attracting the attention of those around you.
You can only do so by connecting your Bluetooth speaker, Airpods, or other Bluetooth headphones to your TV.
Unfortunately, this isn't working!
So, you wonder, do all Vizio TVs have Bluetooth to connect to speakers?
No, not all Vizio TVs have Bluetooth to connect to speakers.
However, some of them have low-energy Bluetooth, known as Bluetooth LE, a feature that can't connect directly to Bluetooth speakers and headphones.
Instead, it connects your TV to the SmartCast mobile app.
Both options provide no remedy!
Thankfully, this write-up addresses this interesting subject in detail to ensure you continue enjoying your TV streaming.
Do All Vizio TVs Have Bluetooth To Connect Speakers?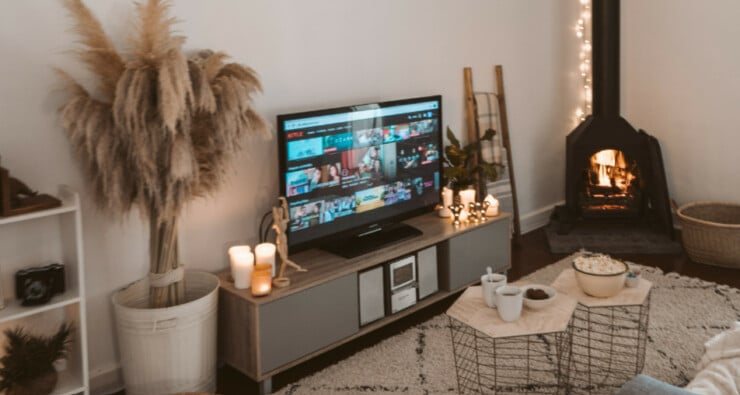 No, Vizio Smart TVs have no Bluetooth to connect speakers. Nonetheless, this TV can pair with other devices wirelessly.
The Vizio TVs rely on Bluetooth LE for their connectivity.
It's a low-energy Bluetooth that connects the VIZIO SmartCast Mobile application to devices such as tablets, iPads, and smartphones.
This Bluetooth works incredibly well if you connect it with suitable devices. Although it has a similar radio frequency as the standard Bluetooth, it consumes less power.
What Is VIZIO SmartCast Mobile App?
VIZIO SmartCast mobile app is a built-in Vizio streaming program.
The app is fitted right into the TV and is responsible for the streaming, controlling, and casting of data on your Vizio TV.
The app acts as a remote and a guide for your TV, controlling your entire entertainment experience.
Here's how it works:
Streaming
SmartCast has an endless list of 'out-of-the-box' streaming apps such as HBO Max, Netflix, YouTube, and Hulu, among others.
You'll find all these apps on your Vizio TV, but each requires you to make a separate subscription.
How to stream?
Identify the 'cast' icon in your app (bottom right on iOS or top right on Android) or select your video of interest.
Tap the Vizio TV icon in the cast devices list
The TV activates and starts playing the streaming
Controlling
Simply go to App Store or Google Playstore and download Vizio SmartCast mobile app.
Once the app is ready, synchronize to your mobile device and TV using your Vizio TV's Bluetooth LE. You can use the phone as the remote control.
How to control it?
Open your SmartCast app on your mobile device
Select the Control icon from the app
Choose your TV from the listed devices
Operate your TV from the remote-like control menu that appears
Otherwise, you can discharge the control of your TV with speech commands on the SmartCast mobile app.
The other fantastic thing about the app is that you can access the entire keyboard when searching for a title or typing.
Casting
The last thing you do with the SmartCast app is cast your mobile device to your Vizio Smart TV. You can do so using your TV's built-in Chromecast and Apple Airplay.
For instance, you can cast your previously saved photos straight to your Vizio TV.
How to cast?
Connect your mobile device to the TV's Wi-Fi network
Open the SmartCast app with the content you need
Select your TV from your mobile device
Look out for the cast icon's color change, indicating a successful connection establishment.
Note that the Vizion team is continuously improving the SmartCast mobile app, and the same update your app automatically.
However, Vizio TV needs to catch up with its Roku counterparts by adding 'Private Listening' to their app.
The feature establishes a connection between your TV and mobile devices such as smartphones, tablets, or iPad, through which you can enjoy your audio alone.
How Do You Connect Bluetooth Headphones And Speakers On Your Vizio TV?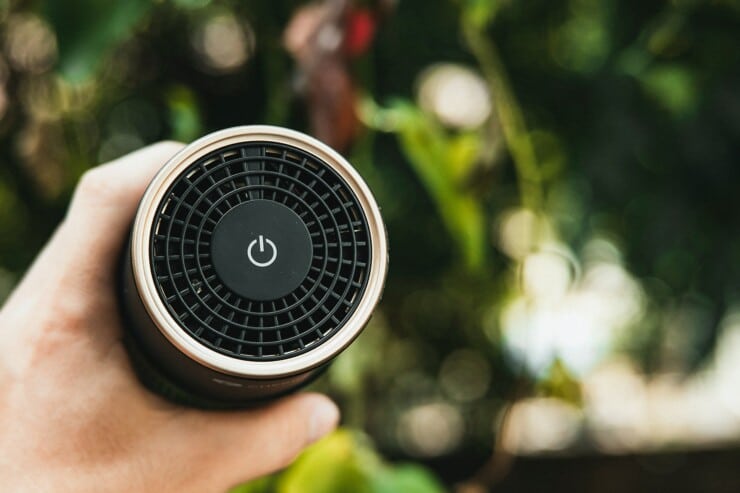 You can connect Bluetooth headphones and speakers on your Vizio TV in two ways. These are:
Bluetooth transmitter
Audio output ports
Let's see how each of them works.
Bluetooth Transmitter Connectivity
A Bluetooth transmitter allows non-Bluetooth devices, like the Vizio TV, to stream audio to headphones and speakers.
How? By sending signals to your phone or tablet for control purposes.
The Bluetooth transmitter enhances the Bluetooth compatibility of your TV. And, you receive your audio clearly and in real time.
Audio Output Ports Connectivity
Audio output is a device that converts sound waves into usable electronic signals.
The signals establish a reliable connection between your mobile devices and your Vizio TV with the help of the Audio Output ports.
It's a perfect option when instead of buying an entirely new device; a Bluetooth transmitter.
What's more, you must confirm that the connections of the Bluetooth device you acquire are suitable for your Vizio Tv's Audio Output ports.
These include an Aux port/headphone jack on the former and a White and Red Analog out port on the latter.
FAQs
How Can I Tell If My Vizio Smart TV Has Bluetooth?
You can tell your Vizio Smart TV has Bluetooth by checking your remote and settings.
The remote that comes with your smart TV is the most straightforward indicator of your TV's Bluetooth enablement.
Check if there are Smart Phone options on your remote as they indicate Bluetooth compatibility of the TV.
Can I Connect Wireless Headphones To My Vizio TV?
Yes, you can connect wireless headphones to your Vizio TV.
You can pair wireless headsets on your TV screen. However, you can only do so if your TV is Bluetooth-enabled.
If not, you must use a Bluetooth transmitter or Audio Output ports.
Can A Vizio TV Connect To Wi-Fi Without A Remote?
Yes, you can connect to Wi-Fi without a remote.
Simply download the Vizio SmartCast app. Then, the app connects to your TV through Bluetooth.
Finally, use the SmartCast mobile app to connect your TV to Wi-Fi.
Final Thoughts
So, do all Vizio TVs have Bluetooth to connect to speakers? The simple answer is NO!
However, some of these TVs have a built-in Bluetooth LE. Unfortunately, this feature can't function independently.
It relies on a mobile app to work. 
Bluetooth LE synchronizes your phone, tablet, or iPad with a SmartCast mobile app but can't connect to speakers and headphones directly.
Thankfully, there are two effective remedies to this connectivity challenge. These include the Bluetooth Transmitter and Audio Output ports option.
Both workarounds offer you clear and undelayed audio!