With a compatible mattress, adjustable bases have immense benefits. Through these beds, you:
Lessen Lumbago
Ease snoring, sleep apnea, and asthma
Mitigate heartburn and acid reflux
Ease insomnia
Aid digestion
Boost circulation
Lessen leg swelling
Soothe arthritis
So, do adjustable beds need a special mattress to deliver these functions? With the wrong mattress, you may suffer more rather than soothe these issues.
Besides, some mattresses may not only result in condition aggravation but a faster deterioration of your adjustable base.
Plus, an unsuitable mattress contorts awkwardly at the turn points. As a result, your mattress degrades faster, demanding replacement sooner.
Check out the mattress types to use on your adjustable bed and what criteria to get an excellent fit.
Does an Adjustable Bed Require a Special Mattress?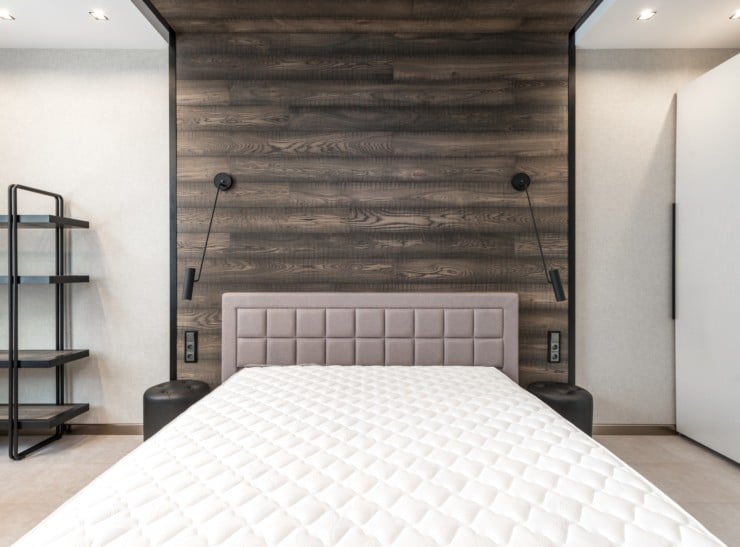 Adjustable beds need a special mattress to avoid replacing your bedding often. Because your bed shifts its shape frequently, your mattress must be durable and move smoothly with it.
So, if you want to buy an adjustable bed mattress, think about its flexibility, longevity, thickness, and length.
Sturdiness and Flexibility
The most significant element of an adjustable bed mattress is its flexibility and ruggedness.
Mattresses must be as responsive as possible to flex with the adjustable bed platform without harm. This allows the mattress to operate seamlessly with the bed.
On the other hand, a stiffer mattress won't perform well with an adjustable bed. Why? It won't endure the transitions of its bed frame.
Mattresses with quality, long-lasting construction function better with minor damage.
Mattress Dimensions
Your mattress size shouldn't inconvenience you if you keep mobility and coziness in mind when determining the measurements.
An overly thick mattress may prevent you from adjusting the bed frame.
While thin mattresses perform better, comfort suffers as a result. So it's critical to maintain equilibrium in both aspects.
Finally, it's best to select a size that snugly fits the bed base. Otherwise, the mattress may disrupt the bed's operation.
Adjustable bed mattresses must be a bit longer to bend and stretch with the base.
What Mattresses Can You Use With an Adjustable Bed?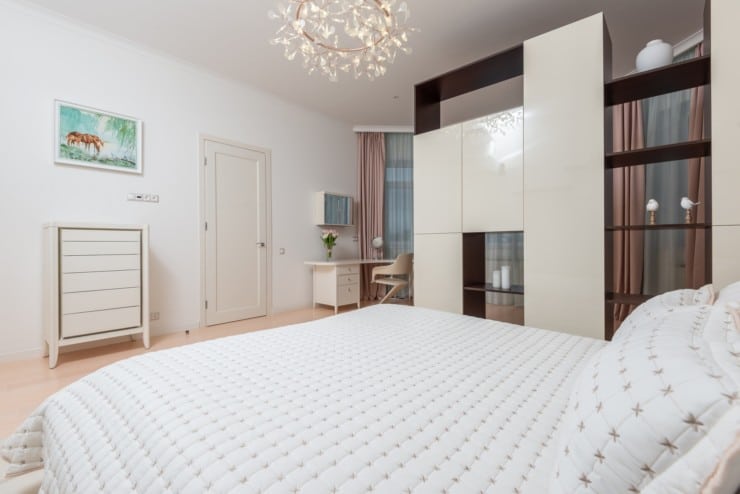 While some mattresses like spring options work with adjustable beds, not all types support a cozy sleep.
You need to test such and establish if they work for you. But for simplicity, here are your best options:
Memory Foam
Memory foam is famous for its "sinking" and cradling properties. When you put weight on this type of mattress, it assumes your body's shape and gently bounces back once off.
Memory foam is suitable for individuals with pain who need extra padding and side sleepers.
Merits
They are quieter than coil mattresses
Many love the comfort of memory foam
Correct spinal alignment is possible with memory foam mattresses because they conform to your body's shape
It segregates movement, hence ideal for two people to sleep while turning without waking each other
Many affordable options are available
Demerits
Since you sink into them, they may get hot. Memory foam tends to be overly warm if you like wearing thick pyjamas or using heaters in your room.
Some folks consider memory foam to be too soft.
Memory foam mattresses need some breathing time to discharge chemical smells.
Latex Foam Mattresses
Unlike memory foam, latex mattresses come in three types. You can select synthetic, natural, or blended options.
Natural
Natural latex comes from rubber trees' milky resin. After collection, the liquid makes Talalay or Dunlop foam.
Because extracting tree sap is costly, natural latex mattresses tend to be pricey.
Synthetics
Synthetic latex mattresses come from styrene-butadiene rubber, a plastic chemical. These mattresses are an affordable natural latex alternative but not as durable.
Mixed
These beds mix natural and synthetic latex. Blended latex mattresses are more budget-friendly than organic latex and have less toxic substances than synthetic ones.
Their durability is moderate, better than synthetic, but less than organic.
Merits
Provide better support and alignment than memory foam options. This is a fantastic option for back pain.
Organic latex mattresses are among the few fully-natural mattress choices.
These mattresses are cooler than memory foam.
Latex absorbs movement, enabling partners to nap peacefully together.
They are highly durable, with some guarantees of up to 20 years.
Demerits
They generally have steep prices.
Latex mattresses are heavy hence challenging to move.
Synthetic options have an intense smell when new.
Some dislike their firmness.
Hybrid Mattress
Hybrid beds are gaining popularity because they integrate the best features. They provide the bounce and support of spring mattresses with the added coziness of foam options.
A stack of spiral springs is usually at the bottom, with 1-3 foam layers on top. A hybrid mattress allows for a more personalized experience.
Merits
Hybrid mattresses are the most customizable. Whatever your inclinations, you're sure to discover an option that suits you.
They offer immense support and relaxation by combining springs or air pockets with soothing upper components like foam padding.
Temperature control to ensure ideal warmth level.
Demerits
Pricier than regular mattresses.
Tend to be heavier than alternatives.
May lead to disrupted multi-person sleeping due to bouncing.
FAQs
Can Any Mattress Fit on an Adjustable Base?
Just any mattress cannot fit on an adjustable base.
The first aspect is the proper sizing followed by flexibility. You also want longevity as you pick an option.
Can You Use Sprung Mattresses on Adjustable Beds?
If customized, you can use a sprung mattress on an adjustable bed. But, most sprung mattresses are rigid, making it challenging for them to align with the base and your body's shape.
Using them is likely to compromise their durability.
How Thick Should Mattresses Be for Adjustable Beds?
A mattress for an adjustable bed should be roughly 8-12 inches. Extremely thin mattresses deny you the comfort you seek. A thicker one may destroy the base.
Final Thoughts
To get the most out of an adjustable bed, make sure you get the appropriate mattress. This should be guided by the size of the bed, sturdiness, flexibility, and what they are made from.
If you want a cool mattress, go for latex foam. For a warmer option, opt for memory mattresses.