Amazon Alexa, commonly known as Alexa, is a virtual assistant technology based on Ivona, a polish speech synthesizer that Amazon bought in 2013.
Alexa can voice interact, reproduce sound, make to-do lists, set alarms, stream podcasts, and provide real-time information such as weather and traffic.
You may be asking yourself if MyQ works with Alexa.
Does My Work with Alexa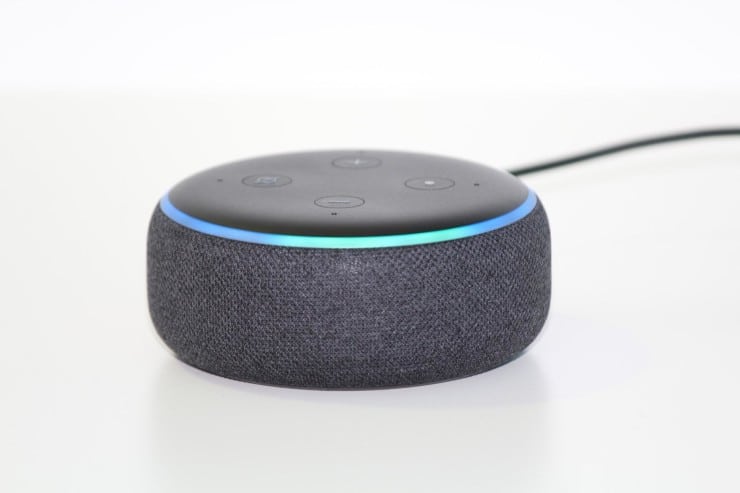 The answer is yes. You can use it with Alexa by implementing a workaround using simple commands or even using If-This-Then-That (IFTTT).
What Is MyQ?
This is a wireless garage door opener technology created by Chamberlain.
It can open your home with the press of one button and it doesn't require anyone in order for you to get all dolled up.
It allows users to remotely control their garage doors using smartphones, tablets, or computers.
In addition to remotely opening and closing your garage door, MyQ also allows you to switch on and off your home lighting.
This is useful if you want to turn on the light in your garage before you get home or turn on the light in your house when you leave your garage. 
What You Need for MyQ to Work with Alexa
To get started, for MyQ to work with Alexa, there are several things that you will need. These are:
Smartphone or tablet
A Chamberlain garage door opener, specifically the one compatible with MyQ
Amazon Alexa
A stable internet connection
If you have all of these things ready to go, it should only take about 15 minutes to get everything set up and work together.
Different Methods You Can Use to Make MyQ Work with Alexa
There are different methods you can use to make MyQ work with Alexa. Some of them are:
Using simple commands
Using If-This-Then-That (IFTTT)
Using Simple Command
While there are a few steps to get this working, they are painless and only involve clicking a few buttons.
Step One
Depending on your device, e, search "Simple commands" in either Google Play or App Store and download the SimpleCommands app.
Step Two
Open the app and create an account. You will know that you have created one when it says "registration complete" and then get a verification email.
So, ensure you provide a working email address when you sign up.
Step Three
Open the verification email and click "confirm email." This will take you back to the app.
Step Four
Sign in with the account you just created, which will bring you to the app's home screen.
Step Five
Select add or remove items at bottom of the page. Look under 'My Q Openers'. 
Click on the Add button. Key in personal information needed and let the synchronization process begin.
Step Six
Open up the Alexa app, click on More followed then Skills and Games. Then search for "Kloee For SC" to enable it in your account. 
Provide them with their email address or password if they have given permission via simple commands already.
Step Seven
Select routines from the menu. You can give your newly created routine any name you want then click "create a new one."
Step Eight
Next, you'll be prompted to add an item from a list of connected devices. Click "add command" on your MyQ garage.
Make sure not to change any other settings on this page – especially if they're checked.
Step Nine
Your newly created routine should be visible.
Click it and then edit its settings by enabling Google Assistant or Alexa (depending on what device you have) at the bottom of the screen.
We recommend using "Alexa" if that's how she prefers being addressed.
Add any phrases needed for convenience such as turning off lights when leaving home – these are all saved in an account called 'My Routines'.
Step Ten
Go to devices. Click the plus(+) sign and then "Add Device". Scroll down and look for "other" and select it.
Step Eleven
Click "discover devices," and you will see at least one device being detected. Click on it and then click "Done."
Step Twelve
To create a routine on your Alexa device, go back to the app's home screen and select "Routines".
Add any of these pre-made commands by selecting Plus(+) at the top right corner.
Click the plus(+) sign in the add action and select "Smart Home".
Step Thirteen
Select "Control Scene" from the pop-up menu and tap on it.
The app will now ask you to choose which scene this new one should be added as, so select your choice.
Step Fourteen
Enter the routine name, select "When this happens," and then select "Voice". Enter the voice command of your choice and then save the routine.
That's it. Now try it to check if it works.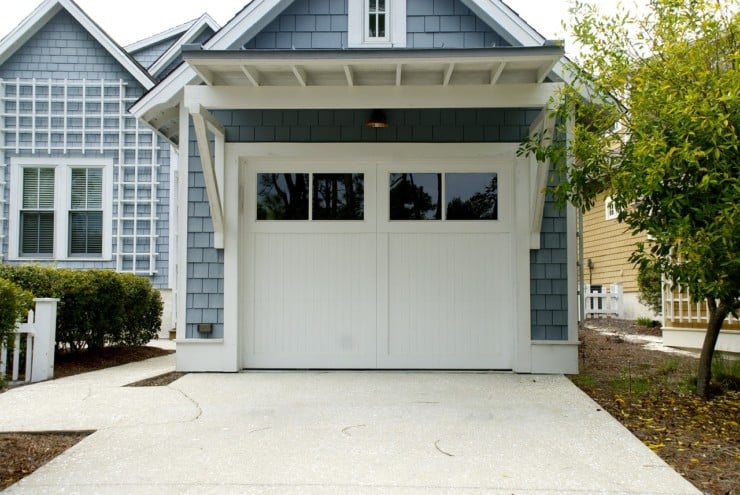 To use this method, you must create an account with IFTTT.
If you choose to use IFTTT and then go ahead and set it up, you will be asked to link it with your MyQ account.
How to Connect Your MyQ Account to Alexa through IFTTT
Step One
Start a new IFTTT Applet by clicking "Explore" in the top right-hand corner of your IFTTT page then click "Create".
Step Two
The second step is to proceed by adding Alexa as the IF trigger. You can do this with a few simple clicks: 
First, click on plus(+) button (IF). 
Next, search for "Alexa services" and then click the Say A Specific Phrase option at the bottom right corner of the screen. This will allow you to say specific phrases instead of general ones like 'say hello' or similar words used in commands. 
Finally type closed garage door command either directly into the phrase field or choose one of the suggested options.
Step Three
Add the then action to be MyQ. You can do this by:
Clicking the plus(+) Button
Search for MyQ services
Click "Close Garage Door"
Select the garage door you want to control
Click "Create Action"
Step Four
Give your Applet a name such as " Close Garage Door with Alexa" and click "Finish." 
Now, whenever you say 'close garage door' to Amazon's voice assistant, Alexa, the smart device will quickly do its job of closing down all open doors before starting this process again.
This is a big drawback since it only allows you to close your garage door using Alexa.
However, there are many things that IFTTT can do for you without even needing to use Alexa, like setting up your MyQ garage door to close when you leave home.
When you're away from home for an extended period of time, this app can help your house "look" after itself. 
Frequently Asked Questions
Why Does MyQ Not Work with Alexa
Because of security considerations, the Chamberlain MyQ garage door opener does not directly work with Amazon's Alexa.
Many users have also suggested that this is likely due to Chamberlain's monetary or liability concerns.
There are workarounds to get Alexa working with the MyQ garage door opener, but they're not ideal.
Can Alexa Open Close Garage Doors?
Yes, Alexa can open and close garage doors.
There are a few different ways to set this up, depending on what type of garage door opener you have.
The future is here, and it's just about time to makeover your garage with the new Alexa-enabled MyQ Garage Door Opener.
With this device, you can control all aspects of opening up those doors from anywhere in or near an enclosed space.
Final Thoughts
The Chamberlain MyQ garage door opener is a great option for those who want to control their home's automatic functions without having an Amazon Alexa.
You can issue commands or use IF THIS THEN THAT (IFTTT) if you have the right smart device.
You can find Chamberlain's MYQ garage-door opener for around $29.98. The installation is effortless, and it does not require any tools.