The pleasure of staying close to nature trumps the active urban lifestyle.
Whether you opt for a stick-built home or a prefab home, the happiness of living in a farm setting keeps your heart warm.
Also, some owners may be inclined towards a modern-looking home, and others cherish maintaining a timeless appeal in their place.
Those cool breezes and freestyle structures are quite attractive and liberating.
Desiring a modular home that looks like a farmhouse means looking for a subtle blend of modernity and antique.
Before we begin to discuss how can you get a modular home that looks like a farmhouse, let us discuss the basics:
What is a modular home?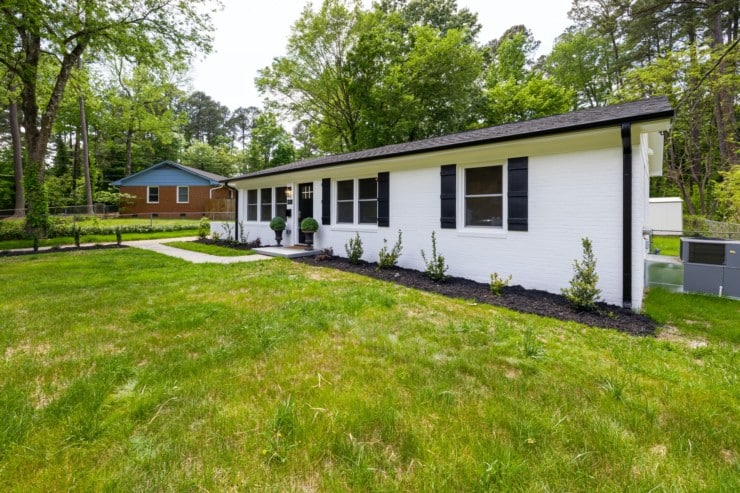 A modular home is essentially the pre-fabricated house manufactured at a factory away from the desired house location.
The owners send the parts to the site, where experts integrate them to create a home. They have a permanent foundation and often have the basement too.
The cost-effectiveness of modular homes paired with its touch of modernity makes it an ultimate trend in real estate circles.
More people are inclined towards it as the back-end process is smooth and easy to handle.
How does a farmhouse-styled home look?
Modern farmhouse-style homes aim to pick the components of a rustic look and integrate them within the home. It keeps the country-style clutter at bay.
The details of the country are no longer a trend. Instead, more people opt for neutral colors infused within the lines across the rooms.
It is usual for people to assume that the farmhouse-like home will resemble an ancient house. They feel that it will look like their granny's place.
Nonetheless, most of these assumptions are false.
Modern farmhouse-style homes are well-constructed and follow all the trends raging in real estate.
From colors to flooring and everything in between, a farmhouse-styled home is what you need if you want to feel the warmth and an exquisite level of serenity at your home.
Some features defining a farmhouse-styled home include:
A sliding backdoor
Pine furniture
Broad floor planks
Reclaimed wood from the past
So, yes, you can get a modular home that looks like a farmhouse.
Precise details of modular home styled like a farmhouse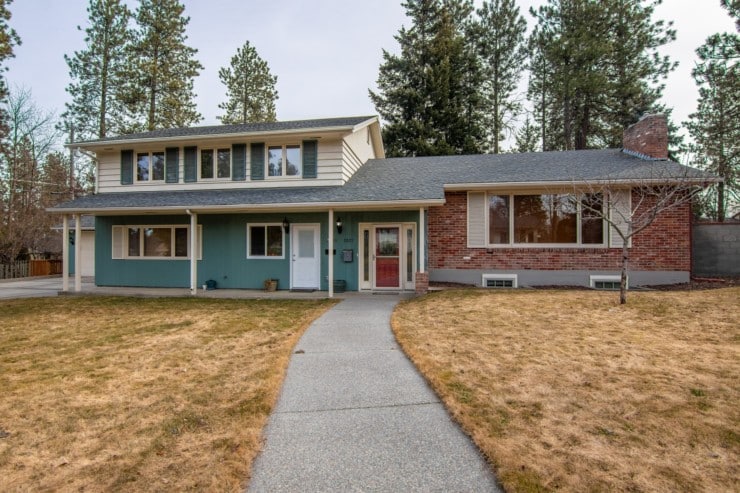 The beautiful aspects of a farmhouse-styled home appeal to more buyers to get their homes designed in this style. The laidback aesthetics coupled with classic details stand out and entice the residents.
Some of the elements you should describe when trying to get a farmhouse-style modular home include:
Sliding backyard doors
The conventional door may be an inadequate option if you struggle with space. Choosing the sliding door can be an excellent investment.
A rustic sliding door brings the farmhouse vibe to your house. It is a statement addition that makes your backyard feel like a part of the home.
Rural walk-in shower stall
The farmhouse feel should be in all nooks and crannies of your house. This means that the bathroom isn't left either.
The walk-in stall for a shower completed with hardwood tiles makes you feel like you are bathing in a natural environment.
Ancient mudroom
Storing the useless or rarely used stuff is always a challenge for the homeowners. You can't discard them as you may need them soon. Having them at an accessible spot is the best option.
Integrating a rustic design with the sleek storage structure helps you create an ancient-styled mudroom.
You will be surprised at how it befits the overall farmhouse vibe in your modular structure.
Classic ceiling beams
Often, we tend to follow what is happening in the interior space regarding the ceiling.
If you are willing to get a modular home that resembles the farmhouse, you should match the ancient coffered wood with designed tiles placed in between.
The ceiling will compel every visitor to stare at it and glorify its unique vibe.
Classic lights
The designs of lights available in the stores are comprehensive. You may have a hard time choosing something for your place.
If you are following the farmhouse style across your house, we suggest that you pick old-looking bulbs that give out an antique element.
A subtle blend of colors with timeless designs gives you comfort when switching them on.
Create a charming farmhouse style modular home
Most people are now talking about farmhouse-style modular homes because of their distinct elements.
You have to be vigilant about your family's requirements when defining the required features to the manufacturer.
Sometimes, a feature such as the sliding doors could be inconvenient if you have kids and the elderly in the house.
A home should be cozy and accommodating for all. Any element that makes a member feel discomfort should be abandoned regardless of its beauty and functionality.
FAQs
What defines a farmhouse-styled home?
A farmhouse is an open space with lots of bare land.
Similarly, a home designed like a farmhouse has exposed wood and front porches. Homeowners must pick these features by examining the practical element of each.
Are modular homes a worthy investment?
Yes, modular homes appreciate their value with time. They are modern and contain high-grade components.
The evolution of modular homes over time is worth discussing. One should consider investing in a modular home if it works in their situation.
Is there a difference between traditional and modern farmhouses?
The traditional farmhouse contains neutral colors and warm tones.
But modern farmhouses are inclined towards new developments in the interior space. For instance, they have bold colors or whites and pastels.
Final Thoughts
Trying to get a farmhouse-style modular home makes sense if you are looking for a home that makes you content and happy.
Even though other styles may also elevate your comfort, staying close to nature has its own joy.
You can get a prefab home designed with a farmhouse vibe if you follow the features listed above. The timeless designs and rustic components of this style are truly appreciable.