Streaming services have become popular when it comes to TV viewing. They've replaced popular broadcast and cable television.
Fire sticks, like a smart TV, revolutionize streaming. If you own a Smart TV, you may be curious to know if a fire stick is still necessary.
This article covers everything you need to know about using a fire stick in tandem with a Smart TV. 
Do You Need a Fire Stick With a Smart TV?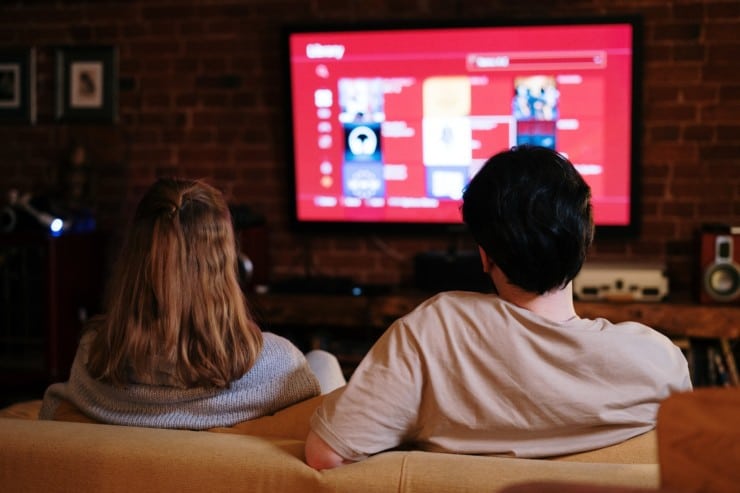 You need a Fire Stick with a Smart TV because it gives you access to high-quality, vast content at better speeds.
Although your Smart TV has several apps, a Fire Stick enables you to access a broader range of features and options.
With a Fire TV Stick, you can access free and paid content, regardless of whether your location limits accessibility.
You can pick all the content you want and organize them accordingly.
What Do Fire Sticks Do to Smart TVs?
Fire Sticks transform Smart TVs into smarter devices. Although you can access the internet via a Smart TV, their capabilities are minimal compared to Fire Sticks. 
A suitable streaming device should have a good interface, processor, and the ability to connect to games and other online platforms.
Smart TVs rely on pre-installed apps, while a Fire Stick connects you to unlimited apps.
What's the Point of Having a Fire Stick When You Own a Smart TV?
A Fire Stick elevates your Smart TVs, giving you access to vast content with more control. You can choose models with features that meet your needs, preference, and budget. 
Most Smart TV companies stick to basic apps like Netflix.
This is because bigger companies like Google and Amazon have deals with content providers to offer users quality and new content through their streaming devices like Amazon Firesticks, which come with games, Alexa Voice control, and numerous movie and music apps. 
Smart TVs have to find contracts with streaming companies to have content on their TVs, and sometimes the services are exclusive.
This means that Smart TVs don't have access to every available app, and that's where a Fire Stick comes in.
Setbacks of Smart TVs That Call for Fire Stick Usage
Smart TVs are supposed to make streaming better and eliminate the need for a Fire Stick, but they have the following setbacks:
They don't have most of the apps that you may need. Some contain apps you may never use and can't uninstall, yet they take up your TV's storage space.
Smart TVs don't have good software, making navigating menus and apps lag. Their built-in processors are limited and can't meet the demands of streaming apps.
They receive updates for a short period, and when that duration ends, you get bugs, an unsupported device, or both.
When the software needs updating, its performance slows down. It has an unpredictable update schedule since the manufacturer develops and distributes updates.
Some Smart TV brands don't support new services and apps. 
TV manufacturers' initial goal was to build and sell the hardware aspect of TVs and not software. When Smart TVs emerged, these manufacturers designed user interfaces that launched streaming services like Netflix. These services are add-ons, making the interface non-intuitive. 
Benefits of Using a Fire Stick With a Smart TV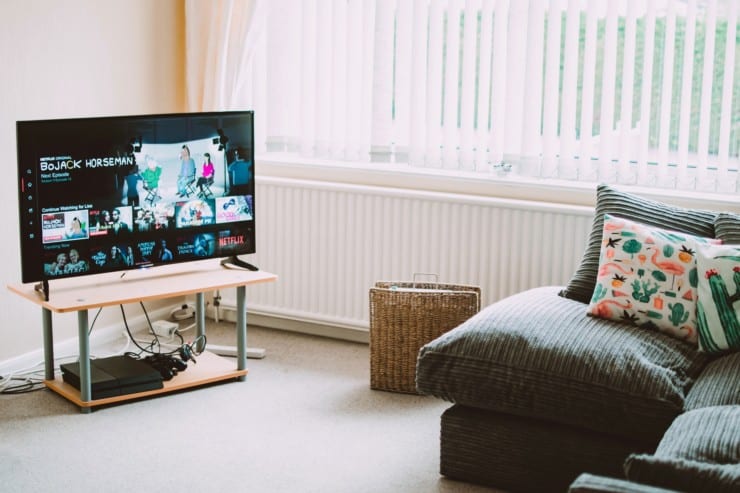 There are benefits that a Fire Stick offers to eliminate the setbacks of Smart TVs. They include:
More Streaming Options
A Fire Stick lets you choose from several apps, subscribe to apps in the Fire TV app store, and customize your viewing through its vast options.
Unlike Smart TVs, Fire Sticks allows you to uninstall apps you don't use.
User-Friendly Experience 
Unlike a Smart TV, a Fire Stick is user-friendly. Its remote is easy to operate since it's compact and has less than 20 buttons, each with a purpose.
You can arrange and rearrange apps, with those you regularly use appearing at the top.
The response time with a Fire Stick is fast because apps and menu items load quickly using its quick launch feature that works with one button click.
Its interface is easy to navigate since finding, adding, and launching videos involves a few steps.
Some Fire Sticks are installed with Alexa if you need voice-control access.
Regular Software Updates 
Fire Sticks update its software frequently and for an extended period, saving you money because you'll not have to deal with bugs and replace the device.
To find updates, check settings, download, and install them. When you install the latest updates, the Fire Stick remains functional, and your streaming becomes smooth.
Fast Speeds
Fire Sticks have a good processor that gives streaming m increased speeds.
The manufacturers ensure that their apps are compatible with platforms like Amazon, Google, and Apple to avoid slow and buggy connections.
More Content 
Fire Sticks lets you access several streaming apps, most of which are inaccessible from a Smart TV. It allows you to stream all the apps you've subscribed to.
You can access more content through its vast niche category. Sometimes the apps you want aren't available on your Smart TV but are accessible via a Fire Stick.
VPN Protection
Fire Sticks come with a VPN that protects your personal information and preferences.
It safeguards all the traffic that goes through your network. This includes essential information such as bank accounts and payment details.
It also allows you to access all content restricted in your region. It also protects you from ISP's interference with your streaming to give you a smooth user experience.
Flexibility to Sideload Apps
Fire Sticks give you the ability to sideload Android apps. This ensures you don't miss out on any movie or show you want to watch.
Even if an app isn't available within your locality, a Fire Stick allows you to access it.
Accessibility on Smartphones
Other than the hand-held remote, Fire Sticks have a remote app that you can download to your smartphone.
When you lose your remote, you can navigate through content from your smartphone.
How To Set Up a Fire Stick With a Smart TV
A Fire Stick is easy to set up and use. Before you set it up, ensure that it's powered up. To do this, follow the following steps:
Join the power adapter to the USB cable
Join the USB cable to the Fire Stick
Once the Fire Stick fully charges, set up using a remote.
Provided the remote has batteries, it will connect to the TV so you can set up the Fire Stick. Below are the steps:
Put the Fire Stick HDMI connector into the Smart TV's HDMI port. Fire Sticks come with an HDMI extender which makes the plugging easy.
Pair the remote with your Smart TV by:

Inserting batteries into the Fire remote
Turning on the Smart TV
Selecting the HDMI port via the source option

The remote detects the Fire Stick, and both pair automatically. In case they don't pair:

Firmly press the Home option on the remote to pop up a "Press to Start" message
Remove batteries, leave them for about 30 seconds, then put them back
Press the home button 
Reset the remote

To reset the remote, follow the following steps:

Unplug your Fire Stick
Press the left and menu buttons and hold for a few seconds before releasing.
Remove batteries off the remote
Plug the Fire Stick
Put the batteries back
Press and hold the home button for 10 seconds before releasing 
Things To Consider Before Buying a Fire Stick for Your Smart TV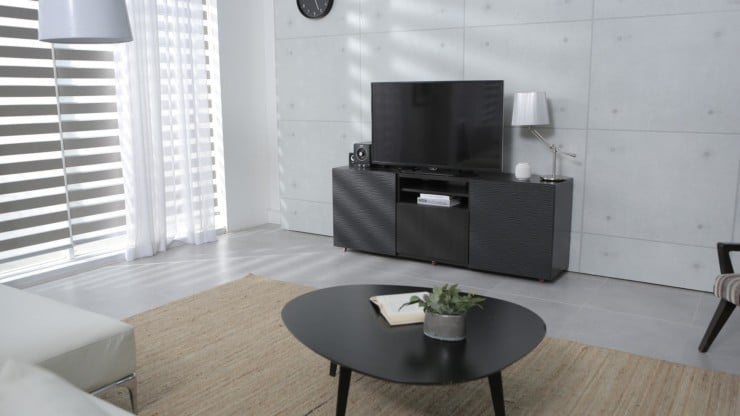 Before purchasing a Fire Stick to pair with your Smart TV, there are factors to consider.
This helps you know if the device will be of benefit, and you get to know if there are any prerequisites for functionality.
These include the following:
Your Smart TV Needs To Have an HDMI Port
A Fire Stick connects to a Smart TV through an HDMI port. If your TV has no HDMI port and doesn't support HDMI, you can't use a Fire Stick.
You Need a Strong WiFi
Fire Sticks need strong WiFi because they stream content from the internet. Mobile hotspots don't work efficiently for this purpose, hence the need for a broadband WiFi connection.
Standard Definition (SD) videos need not less than 3 Mbps, and High Definition (HD) streaming needs at least 5 Mbps.
Not All Content is Free
While you can stream some content like movies and videos for free using a Fire Stick, others come at a cost. 
The Voice Search Support Feature Differs
The voice search feature varies depending on the model of the Fire Stick you choose.
Before buying a Fire Stick for your Smart TV and you need a voice search function, check as some of them lack that feature. 
Most Subscriptions Require a Membership 
Fire Sticks come with several streaming applications that require you to have an account and a membership plan to access their content.
These come at different monthly fees, depending on your plan type.
Are There Instances When a Fire Stick Isn't Necessary With a Smart TV?
It's evident that a Fire Stick is an essential device for a Smart TV, but you may be wondering if there are exceptions to this. These include the following:
Suppose you don't use the smart functions of your Smart TV. For instance, if you don't have any subscription with streaming apps and only watch cable.
Suppose you don't have access to a reliable internet connection like WiFi. Streaming via a Fire Stick requires an internet connection, but if you lack that, you can just watch cable.
If your Smart TV has a built-in Fire Stick. Some Smart TV brands come with Fire Sticks, so you won't need to purchase an additional device.
Gaming devices such as Playstation and Xbox have built-in streaming services; if you own them, you don't need a Fire Stick.
FAQs
Can you use one Fire Stick for multiple Smart TVs?
You can't use one Fire Stick on multiple Smart TVs.
It only works on the TV it's plugged into. You'll need to buy separate Fire Sticks if you want to use different Smart TVs simultaneously.
Are there monthly charges for using Fire Sticks?
Fire Sticks are a one-time purchase thing.
The only recurring payments you'll need to make are subscription fees for premium streaming services.
Final Thoughts
Fire Sticks have become an essential device in many households. They open doors to several streaming services and applications.
When you get one, you'll benefit from more content, regular updates, a better processor, no unnecessary apps, a smooth loading experience, and a user-friendly interface that you can't get with a Smart TV. 
If you already own a Smart TV, you have access to regular and limited apps. Using a Fire Stick alongside your Smart TV will widen your content access and give you greater control.