How Long Do Modular Homes Last?
Building a traditional home today is proving to be a very costly affair.
Research indicates that ever since the Covid 19 outbreak, the price of construction material has spiked enormously. Consequently, the costs of building a single-family home increased by over $16,000.
If you are reading this article, then perhaps you've heard about a better alternative to owning a home faster modular home (also called panelized or manufactured home).
They are cheaper and their method of construction is almost emission-free.
But like every other sensitive homeowner, you may be having some preconceived notions about factory-built houses.
For instance, are they safe? Can they last as long as traditional houses? Let's get down to answering these two questions and many more.
How Long Do Modular Homes Last?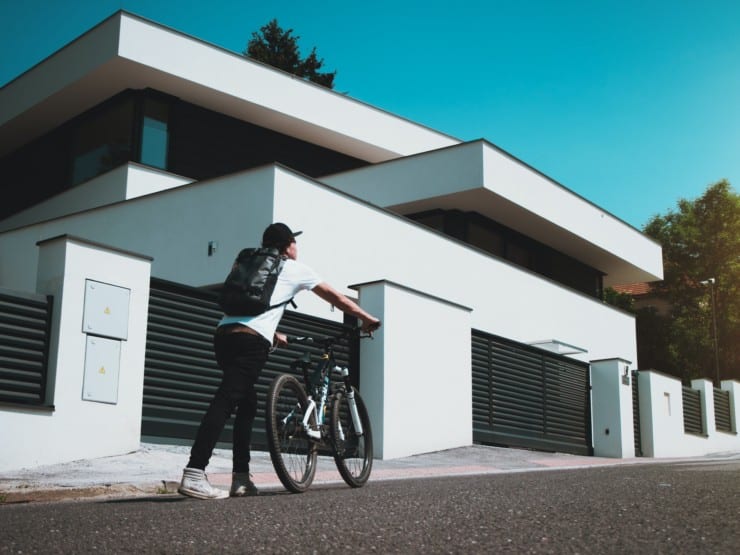 The best quality modular homes have an approximated lifespan of around 30 to 55 years.
This is the same duration as that of traditional houses since both are designed from the same approved quality standards. If well maintained, a panelized house can last even longer.
Now that you no longer worry about their lifespan, let's talk about safety. This directly implies the quality of the materials used and how they are put together.
What are modular homes made of?
The materials that make modular homes are the same you find in traditional houses. That means steel, wood, and concrete are unavoidable.
Manufacturers employ different techniques to mix ingredients with an emphasis on cost and efficiency.
So, there is no point in worrying about the quality of panelized homes. They can withstand harsh weather elements as well as everyday wear and tear just like traditional homes.
Unless by bad luck you work with inexperienced professionals.
How to increase the lifespan of your manufactured home
1. Repair water damage quickly
You must address any plumbing defect as soon as it occurs. Additionally, keep the house well ventilated to avoid humid build-up.
2. Pick location wisely
Wood degrades quickly in humid areas. So if you own a panelized home, keep it in a humid-free zone.
3. Maintain frequently
How long manufactured homes will stay up and in good shape leans heavily on maintenance. This will entail retaining a good paint job and caulking any seams that can drip water in your house.
Is a modular home the same as a prefabricated or manufactured home?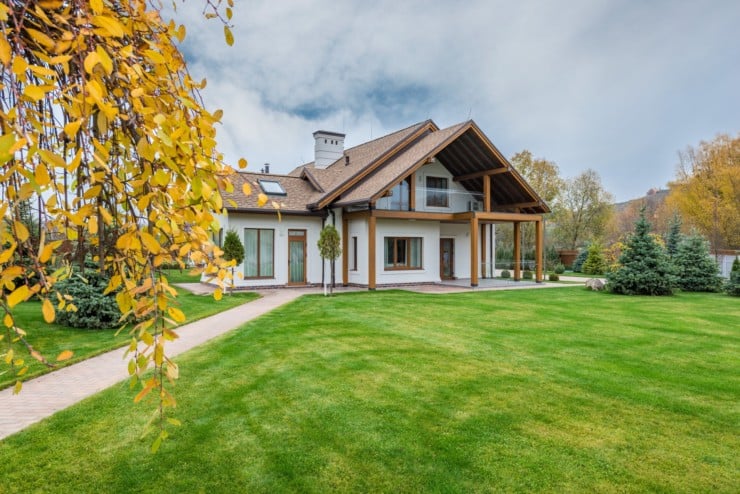 Most often people use these names interchangeably because the similarities far outweigh the differences. So, no one will blame you if you keep switching them up.
However, a modular home means the unit was built inside a factory, saving it from exposure to weather elements. It is then safely transported inside modules to the final location.
A prefabricated home, on the other hand, is made into panels in the field. Final assembly mostly takes place in the field. 
Now the last one.
A manufactured home is a mobile unit that is fully assembled and can be placed anywhere without the need to create a foundation.
However, both prefabricated and modular will require foundation work to be done first.
Do all modular homes look alike?
Many tiny homes and other mobile houses appear mostly in similar shapes and designs. This is usually the case if they are mass-produced to be sold to anyone.
However, modular homes can take any design.
In fact, panelized houses can be customized in multiple ways to integrate your ideal dream home. Therefore, the concept that such houses bear the same design is nothing but an overly repeated misconception.
What are the pros of owning a modular home?
Here are all the advantages that come with acquiring a panelized home:
It's fairly cheaper than building a traditional home
Bad weather doesn't delay construction
Designed to be energy efficient
You don't need to worry about the home inspection (this happens during manufacturing)
Allows panels customization
Built through green practices to minimize gas emission and waste
Cons of owning a modular home
Here are a few downsides to owning a modular home:
You must get a land first
If you obtained a construction loan, you'll have to go through the application process again to get it converted into a long-term mortgage
You need to take time to find the best company
You'll still not avoid doing the foundation, plumbing, electrical wiring, etc.
Other must-know panelized home facts
Modular homes come in different shapes and sizes
Home loans for factory-built homes are the same as traditional homes
Modular homes can be built in basement and crawl spaces
Modular homes attract the same insurance premiums as other normal homes
Modular home designs can withstand strong winds up to 173-mph
Modular homes are considered a green building approach
Modular homes are regarded as permanent structures and must go through property assessment
Modular constructions are also applied commercially i.e. office buildings
Final Thoughts
Maybe after all that reading, you are still wondering; should I buy a modular home? Well, frankly, the decision is yours.
However, they are of reliable quality just as traditional homes, albeit cheaper and more compassionate to the environment. 
So if your budget right now cannot allow you to build a traditional home, you could consider panelized ones.