You settle on your couch and get comfortable ready to enjoy your favorite drama.
However, when you turn on the TV and realize that it has no sound, you wonder what the problem could be as you've connected all the cables correctly. 
Zanussi TVs are made with great technologies to ensure you enjoy every bit of your watching experience. However, these devices are prone to break down sometimes like other smart gadgets.
That said, we've taken the time to list reasons why your TV has no sound.
This article also gives tips on how to redeem your TV in such instances. 
How to Fix Zanussi TV with No Sound?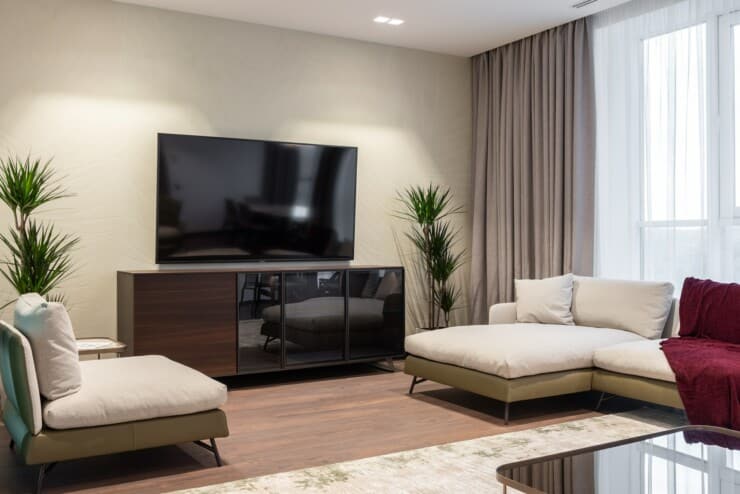 When your Zanussi TV is on but without sound, it could be a problem with audio settings, faulty cables, or external device interference.
A quick fix is to unplug and plug back the power cord, adjust the volume settings or update software.
However, a complex issue may require a factory reset or an expert's touch to fix it.
Reasons why your Zanussi TV has no sound
If your TV doesn't have sound, it can be frustrating. You might wonder what the problem is and if there is a fix.
There are a few reasons why your TV's sound might not be working;
Low or muted volume on the TV or the external speakers
Faulty internal circuit board
A bad power supply unit
Incorrectly configured audio settings
Interference from nearby devices
Outdated software
Hardware problems like external speakers
8 ways to fix your Zanussi TV with no sound
There are several basic fixes to a Zanussi TV with no sound; here are a few checks.
Adjust TV volume settings
Check if the TV volume is set to zero or muted. Unmute your Zanussi TV if it's muted.
Alternatively, increase the volume above zero by using the up and down buttons on your Zanussi TV remote.
Adjust the volume of the connected media device, like the streaming player and satellite box.
Unplug and reconnect the power cord
This is the easiest and most common way of fixing a Zanussi TV with no sound.
Unplug from the socket and wait for 1 minute before plugging back in. This clears any issue with interference from nearby electronic devices.
Ensure the cables are securely connected
If the cables connecting to your TV are secured connected, disconnect and reconnect again for best results.
Check to ensure the wires are in perfect condition, not frayed, and plug in securely.
Check external audio
Switch the external sound system, like the sound bar or surround sound, with the default speakers to test where the issue lies.
If they produce sound, the external speakers are the problem. Get them fixed; if not, it's the Zanussi TV.
Check the signal
The signal is the issue if the audio works with a different feed.
Check what is transmitting feed to your TV and switch to something different for testing. For instance, switch to WIFI or connect a PC and project to the TV if using a cable.
Perform a software update
Check if your Zanussi TV is running on the latest software version.
Software updates install automatically when your TV is connected to the internet. However, the process may sometimes get disrupted, making your Zanussi TV run on outdated software.
Resolve this issue by updating the software by connecting to reliable internet or manually via the settings option.
Steps for manual update include;
Press the V key on your remote
Click systems tab
Check for updates in the drop-down menu
The TV will look for updates, if any, and confirm the installation
Restart the TV, and your problem is solved
Factory reset
Revert your Zanussi TV to factory setting if all the above hacks fail. This will erase all data eliminating any software problems.
Select Settings on your TV remote
Click system
Click reset & Admin
Select reset TV to factory setting
Press OK and wait for the TV to turn off
Suppose you don't have a remote; press and hold the power button for at least 10 seconds. This should turn off the TV, reboot it, and factory reset it.
Check for an active warranty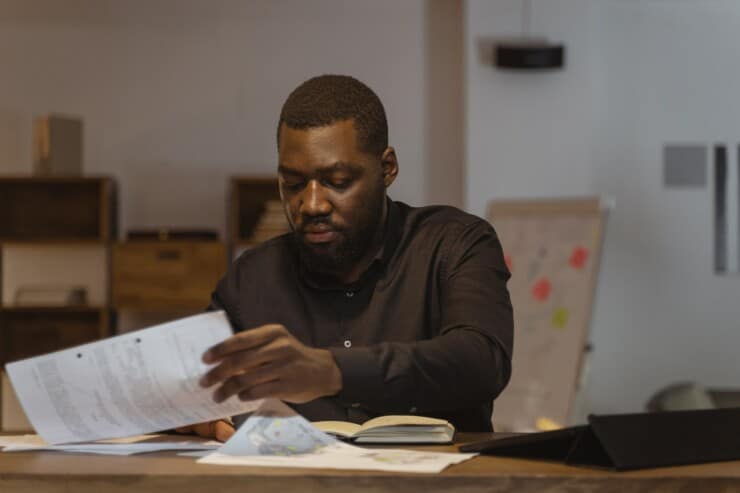 If the issue persists after trying the above fixes, contact Zanussi customer service.
Describe the problem, and the team will replace or repair the TV if it's covered under an active warrant.
Frequently Asked Questions (FAQs)
What should I do if my TV audio problem is recurrent?
An intermittent audio problem stems from a poor connection or signal. Try switching ports and cables; the TV is the issue if that doesn't work.
Check the settings or unplug and plug back the power cord. This should solve the issue.
Can I factory reset my Zanussi TV without a remote?
You can reset your Zanussi TV without a remote by powering it on first. Toggle to settings>General>Reset.
Alternatively, directly plug in a keyboard at the back of your TV and navigate the reset settings.
How do I fix a damaged in-built TV speaker?
The internal speaker is likely broken if you have an older Zanussi TV with a built-in speaker.
If so, replace the internal speaker with an external speaker or other sound systems.
Alternatively, use headphone jacks in place if buying speakers is an expense.
My Zanussi TV audio won't turn on after a power outage; what's the issue?
The issue could be an insufficient power supply or fried internal components due to electric shock.
Unplug it, pressing the button for about 15 seconds, and wait 2 minutes to plug it back and power it on.
This should work; if not, check the surge protectors, change a power source or consult an expert.
Final Thoughts
The thought of fixing electronic devices can be puzzling to some.
However, you shouldn't be in this category as this article has broken down the process of fixing your Zanussi TV with no sound into understandable bits.
Therefore, repair your TV at home without spending cash on an electronic technician every time this happens.