Everybody wants their dream house near water. However, living near a body of water needs a delicate balance due to the risk of flooding from a huge downpour or hurricanes.
Most probably, it's the last thing you'd think to check.
The fact is that many homes lie within flood zones, and it's crucial to weigh the potential risks and take necessary precautions financially and physically—well before you find yourself underwater.
However, it doesn't take just natural disasters like hurricanes to cause flooding.
Floods come from just anywhere, and this leaves many homeowners asking, how do I know if my home needs flood insurance?
Talking with your real estate and insurance agents can help you contact flood risk experts for a thorough assessment.  
Keep reading to learn more.
How Do I Know If My Home Needs Flood Insurance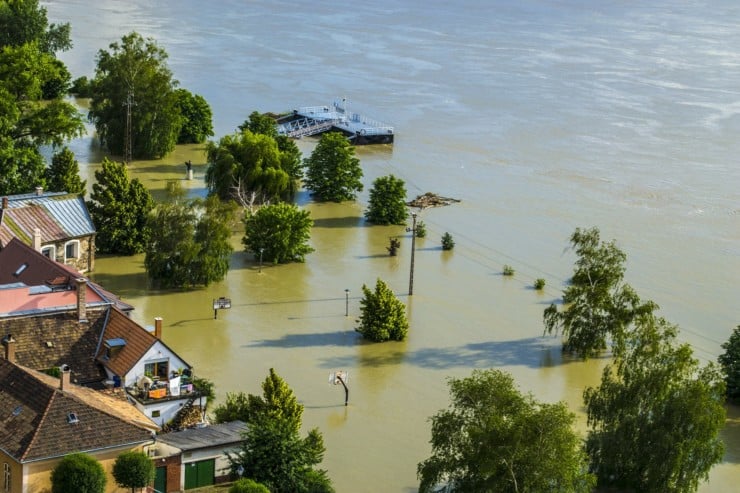 Your home needs flood insurance if it's within a labeled flood zone. Nonetheless, there can be flooding in places, not near significant water basins.
Getting a flood insurance policy works best for houses that risk flooding from a lot of melting snow, water down a hill, or a bursting river.
According to FEMA, floods cause about $25,000 in damage and can occur anywhere even from the least water.
What matters most in your decision of acquiring a flood insurance policy is your location and what you want to protect.
But remember, getting a policy must be before the storm or floods. 
So, people living in flood-prone areas should add flood insurance to their ordinary renters' or homeowners' coverage.
Still, even if you live in a low-risk flood zone area, don't take chances and get yourself a flood insurance policy. 
You can look for the FEMA maps and experts to be sure of your home's flood risk, before taking any necessary steps.
Also, acquire information on flood history from neighbors. It would help if you asked about any current wildfire destruction to hillsides near the home.
Usually, heavy rains after recent fire damage lead to significant flooding in nearby populations.
Additionally, find out if neighboring yards have pools built at a higher elevation than the home and if they could flood the property in case of disaster.
Mostly, real estate websites have satellite imagery that you can peek into backyards and see pools hidden from sight.
What Is A Flood Zone?
According to FEMA, a flood zone is an area at flood risk. If you view the flood zone map at FEMA, you see several codes showing the exact flood risk.
High-risk zones: In the Special Flood Hazard Areas (SFHA), codes here start with an A or a V. Code V shows flood zones in a coastal area, and A is the other locations.
Moderate-risk zones: Herein, the risk of flooding is not high but very possible. These zones are shaded and have codes B or X.
Minimal-risk zones: The zones have a minimal but possible risk of flooding. They are unshaded and coded C or X.
What's The Cost of Flood Insurance?
For renters and homeowners, the monthly cost of flood insurance premiums would be better and easy to maintain.
Also, the amount depends on factors like your home's flood risk, age, elevation, and style of construction.
Usually, those in high-risk flood areas pay higher rates on their flood insurance policy than those in low-risk areas.
Additionally, the age of your house can lead to a more expensive flood insurance policy.
For example, old homes are impossible to cover from floods because the repair costs are more expensive than newer ones constructed with updated materials.
Apart from NFIP, there are also private flood insurance providers.
In some instances, you'll find that personal policies are cheaper than NFIP. So, it helps to do thorough market research before settling on a suitable provider.
What Does The Flood Insurance Cover?
What you want to protect is a significant factor that makes the flood insurance make sense or not for your situation. Generally, flood policies cover the house and its contents.
NFIP provides two specific policies for flood insurance cover;
Building coverage for your house
Contents coverage for your private stuff
Building coverage protects systems found in your home's foundation like plumbing and electrical. Conversely, content coverage insures personal belongings like electronics and furniture. 
Still, your flood insurance covers relocating your belongings after a flood; and the cover lasts up to 45 days.
Flood coverage, however, has exceptions. This coverage doesn't work on damaged trees, lawns, fences, or documents after flooding. 
There's more.  
Flood insurance coverage restricts loss from weather-related floods and doesn't cover dishwashers, broken water pipes, or washing machines.
Importance of Flood Insurance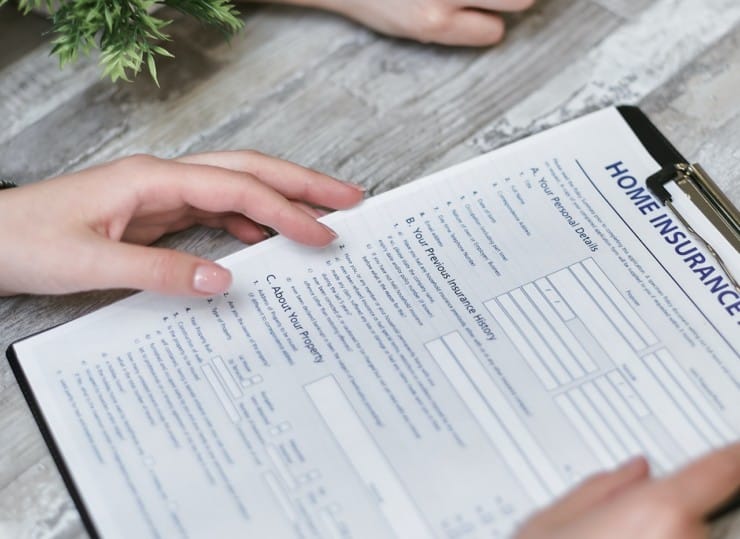 As per research, floods are a significant disaster that causes loss of life and materials.
Undeniably, buying flood insurance is the best investment for your home, family, business, and a mode of financial security.
Therefore, a flood insurance policyholder has several benefits like;
Flood insurance reimburses all your covered losses.
Coverage comes at a reasonably low cost.
Even if the floods aren't declared a national disaster, compensation for flood damages is available once you pay.
It's not like loan repayment since you get full payment to cover your losses.
You have faith that you must get paid for your claim in the event of a flood loss since the NFIP flood has the Federal government's backing.
It becomes easy to handle your claim with an agent, allowing you not to put your life on hold after a flood destroys your belongings. Better still, it's possible to get partial payment upon request immediately after a flood to help you recover quickly.
Frequently Asked Questions
Who Should Get Flood Insurance?
According to FEMA, people living in high-risk areas are at a high risk of floods and should get flood insurance to protect their homes and personal belongings.
Is Flood Insurance Worth It?
Buying a flood insurance policy is the best way to protect your home and private belongings; hence a worthy investment.
This is because ordinary homeowner policies don't cover damage from flooding.
How Does Flood Insurance Work?
Like other insurances, the policyholder of flood insurance pays an annual rate according to the preferred deductible. 
So, after property damage by floods, the homeowner receives cash up to the policy limit to pay for the damage.
Final Thoughts
Undeniably, floods cause significant damages, and for most people, a common question is; how do I know if my home needs flood insurance?
When it comes to your house, buying flood insurance shouldn't be an ugly surprise. Understanding more about flood insurance helps you live in a safe situation.
Better still, you get to know the cost and more benefits that don't come vaguely.
Remember, it's too late if you wait to get your flood insurance when the storm comes. Before a storm, you need to know what your insurance covers to remain protected.