Modular Home Addition Ideas
Modular homes are a popular choice for homeowners looking for an affordable and efficient way to expand their living space.
While this type of home has been around for many years, there are now more options and designs than ever before to choose from.
If you are considering adding on to your modular home, you may be surprised to realize that there are many different ways to do it. 
No matter the size of your property, it's always possible to add on. Even the smallest corner of a house can be turned into something useful.
Picking the right one can seem like a daunting task. Luckily, there are modular home addition options out there that we will look into today.
By the end of this article, you should be able to form a great idea of what might be perfect for your family.
Popular Modular Home Addition Ideas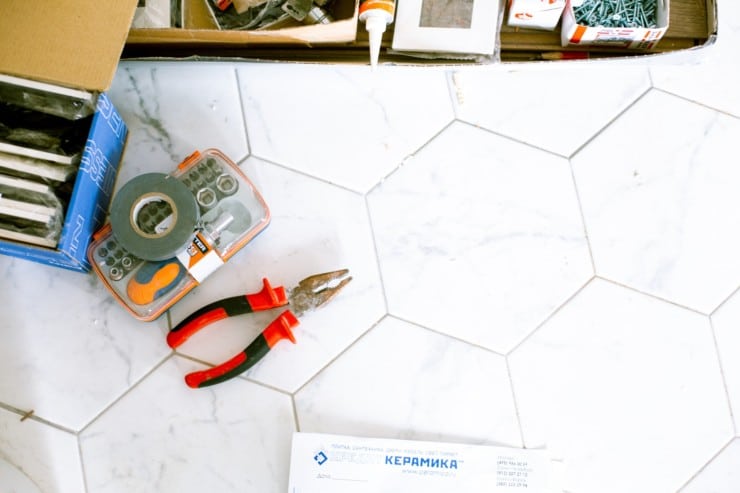 There are a variety of ways that you can add to your modular home.
You could add a second story, construct a dormer, build a mudroom, or expand the bathroom. These are all great ideas that will add value and functionality to your home. 
Alternatively, you could add on the kitchen, which is always a popular option.
Whichever route you choose to go, be sure to consult with your local authority to make sure that you are following all the necessary building codes and regulations.
Attic Conversion
A loft conversion is a great way to add space to your home. It will increase the value of your property and give you more space to use as a bedroom, office, or playroom. 
The size of your loft will determine what you can do with it. If you have the room, you could turn it into a whole new floor rather than just adding another room.
It's important to check whether planning permission is required before starting work. This usually depends on whether you need to change the structure or roof of your house.
Your local authority can advise on this.
Add a Second Story
Adding a second story to your home can increase the value of your home by almost double the amount you invest.
It is a great way to add more living space to your house without losing outdoor space. You can create the perfect new master bedroom or an entertaining room for friends and family.
A second story addition is a perfect way to add square footage while maximizing the space you already have. Unlike building out, which takes up valuable yard space.
Construct a Dormer
Dormers are a great way to add more space to your modular home.
These traditional additions offer a distinctive look and can be added to the front of the home for curb appeal or in the rear for more living space.
They create usable space in the roof of a building by adding headroom and by enabling the addition of windows.
As a prominent element of many buildings, different dormers have evolved to complement different styles of architecture.
A Room Over The Garage
This is an extremely popular option among homeowners since it creates a large space that can be used in a variety of ways. It can be turned into an office or library, or even a combination of the two.
A second kitchen is also a possibility, and if you have kids, turn it into a playroom or game room.
Build a Mudroom
Another great idea for adding to your existing home is by adding a mudroom. This is a great place for children and pets to play while they wait for the next bus or train.
It's also a nice place for family gatherings because everyone can gather in one place without having to use their own space inside the house.
It is an art with a sloped roof, exterior siding, and decorative trim completing the design. Inside, it functions as an entryway and includes a coat closet, bench, and hooks for hanging coats, hats, and bags.
A mudroom can be added at either the front or back door — or both. Add a roof over the mudroom to match your existing roof if possible.
Expand the Bathroom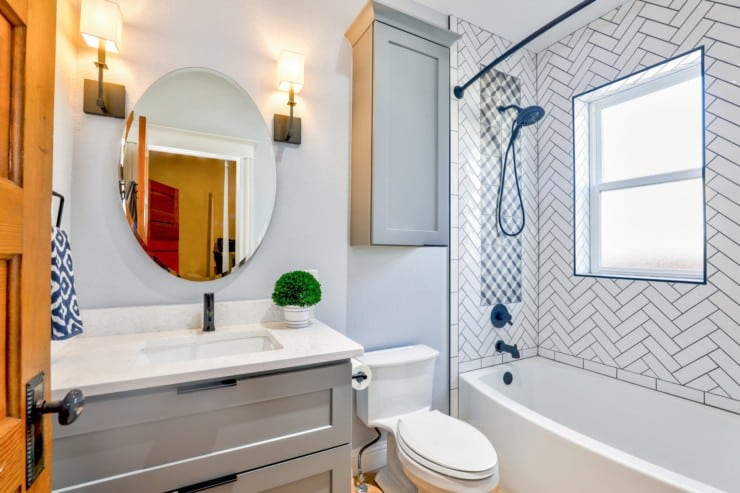 Bathroom extensions are another common way homeowners use to upgrade their property.
Adding an en suite bathroom, powder room, or even expanding a smaller bathroom can bring more life to your house. It also adds to the value of your home to about 62%.
Adding the Basement
A finished basement is a perfect addition to any home. A good quality basement renovation will increase your home's value, making it a significant investment in the long run.
You may dedicate it as a home theater room where they can watch movies with family and friends, a playroom, or even an extra bedroom
Add the Kitchen
One of the most popular modular home addition ideas is to increase the size of your kitchen. This can be done by adding on a few square feet to the back or side of your modular home.
If there is a space, you may also add extra room for dining. You might add a window or two as well.
FAQS
Can I add square feet to my modular home?
Yes! Adding square footage to your modular home is just as simple as adding on to a traditionally built home.
The only limitation is in the building codes for your area, which usually just limit the size of the addition based on the original square footage of your house.
Do modular homes devalue?
Modular homes rarely depreciate; they only appreciate, depending on the market.
Is it easy to add to a modular home?
A modular home addition is different from traditional addition; it's much easier to build and can be done at a fraction of the cost.
Final Thoughts
Overall, the key lies in choosing the best one that fits your modular home design and lifestyle.
Significant setbacks have to be considered regarding zoning laws and town ordinances. So it is best to check what your zoning restrictions are and work within their confines.
Hope you will create a gorgeous new space with these handy modular home addition ideas.