Are There Modular Home Communities?
There are many different types of communities that you can live in. You have your traditional neighborhoods, retirement communities, gated communities, and more.
However, what about modular home communities? Are they a thing?
This blog post will answer this question, discuss the benefits and downsides of living in a modular home community, and give you some tips on finding one near you.
Are There Modular Home Communities?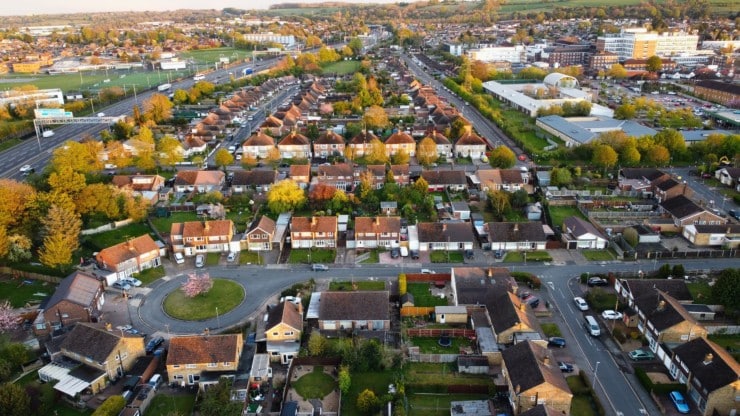 Yes, there are modular home communities. They're becoming more and more popular as people are looking for a more affordable and sustainable way to live.
Modular homes are built in a factory setting, meaning less waste, and builders can make the homes more energy-efficient.
Benefits of Living in a Modular Home Community
There are many benefits of living in a modular home community.
Perhaps the most significant benefit is that you have immediate neighbors. It can be great for socializing and getting to know people in your area.
Modular home communities also often have common areas, such as parks or playgrounds, providing a great place to meet new friends and spend time outdoors.
Another benefit is that these communities are often well-maintained, with beautiful landscaping and tidy streets. It can add to the feeling of being in a neighborhood instead of just living in a development full of houses.
In addition, modular home communities often have more affordable lot fees and homeowners' association (HOA) dues than traditional neighborhoods. It can be a great perk for those on a budget.
Finally, living in a modular home community can give you a sense of community and connection that you may not get if you live in a traditional neighborhood. It can be crucial for those new to the area or who have young children.
Downsides of Living in a Modular Home Community
While living in a modular home community has many benefits, there are also some downsides to consider, including:
The high cost of living. Because modular home communities are often located in desirable areas, the cost of living can be pretty high.
The lack of privacy. Modular home communities are often quite close together, lacking privacy.
The noise level. If your neighbors are noisy, getting a good night's sleep can be challenging.
The lack of amenities. While some modular home communities have pools and other amenities, others do not.
Types of Modular Home Communities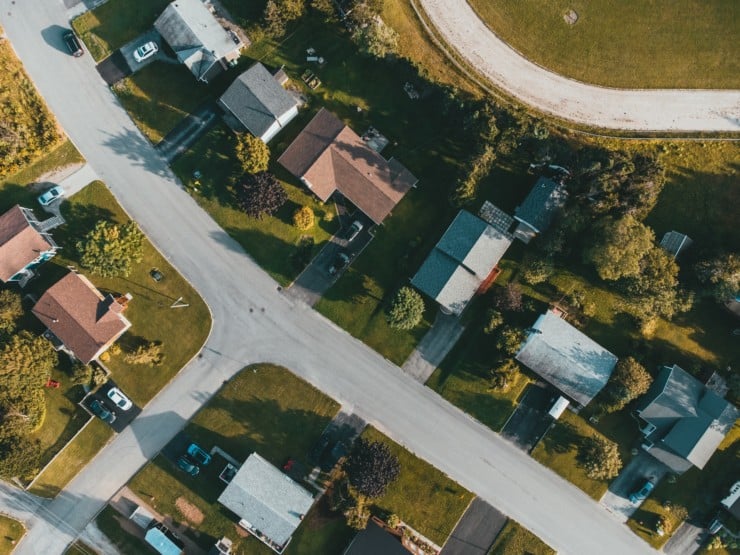 There are a few different types of modular home communities that you may encounter. They include:
Age-restricted communities
Family communities
Active adult communities
Gated communities
Golf communities
Age-Restricted Communities
Builders design these communities for residents who are 55 years or older. The homes in these neighborhoods are usually smaller and more affordable than traditional homes.
This type of community is perfect for retirees who want to live near others their age.
Family Communities
If you're looking for a neighborhood with a tight-knit community feel, then a family community may be right for you.
These communities are designed for families of all ages and usually offer amenities like playgrounds, pools, and tennis courts.
Active Adult Communities
Active adult communities are similar to age-restricted communities; however, they're meant for residents aged 62 or older.
These neighborhoods are typically designed to be more luxurious than other modular home communities and often offer amenities like golf courses and clubhouses.
Gated Communities
Gated communities are neighborhoods that require residents to pass a security gate to enter.
This type of community is popular among those who want added security or privacy.
Golf Communities
Golf communities are neighborhoods that are designed around golf courses. If you're a fan of the sport, then this may be the type of community for you.
These neighborhoods often offer other amenities like swimming pools and tennis courts.
Tips on Finding a Modular Home Community Near You
The first step is to determine what kind of community you are looking for. Once you know the type of community you are interested in, you can start your search.
Here are a few tips on how to find a modular home community near you:
Use Google Maps to find modular home communities near you. Type in "modular homes + your city," and Google will give you a list of results.
Look for local classifieds websites or real estate websites that have a section for modular homes. It is a great way to find communities that are close to you.
Ask your friends or family if they know of any modular home communities in your area. Chances are, someone you know has either lived in a modular home or knows someone who does.
Search social media websites like Facebook or Twitter. Many modular home communities have their own social media pages.
Contact a local real estate agent and ask if they know of any modular home communities in your area.
Search for builders who construct modular homes in your state or region. They may have information on where to find modular communities.
Lastly, check out the website of the National Association of Home Builders. They have a directory of builders who construct modular homes.
Frequently Asked Questions
What Should I Look For in a Modular Home Community?
When looking for a modular home community, you should keep a few things in mind. First, you want to ensure that the community is well-maintained and has plenty of amenities.
Secondly, you want to make sure that the homes in the community are of good quality. Lastly, you want to ensure that the community is safe and secure.
How Long Does It Take To Build a Modular Home?
On average, it takes about six weeks to build a modular home. However, the time frame can vary depending on the size and complexity of the house.
Final Thoughts
Modular home communities are an excellent option for those who want to downsize or retire. There are all-age communities, 55+ communities, and retirement communities to choose from.
You can find a community near you by using the tips in this article.