When you think of a home, what's the first thing that comes to mind?
If you said a site-built home, you're not alone. But modular homes are increasing in popularity and for good reason. So which is better: a modular or site-built home? 
Are Modular Homes as Good as Site-Built Homes?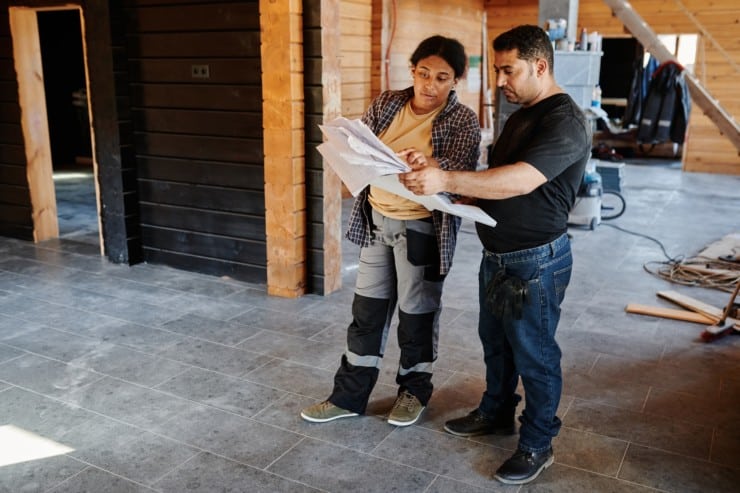 Yes, modular homes are just as good as site-built homes.  They offer many of the same benefits, such as flexibility, durability, and cost.
However, there are a few things to consider when deciding if modular is right for you. 
Be sure to consider things like how much money you want to spend, how quickly you want your home built, and how much customization you need. 
What Exactly Are Modular Homes?
Modular houses are constructed in a facility and then delivered to their final destination. They are made up of individual modules, which are put together like Legos. 
This allows them to be built far more quickly than site-made houses.
It also gives you additional options for designing a variety of modular homes, such as panelized houses, log cabin modules, and container homes.
Panelized homes are the most popular type of modular home, and they consist of a series of panels that are assembled like a puzzle.
Log cabin modules are made from pre-cut logs delivered to the site and together like a traditional log cabin.
Container homes are made from shipping containers that are converted into a home.
The Advantages of Purchasing a Modular Home
The benefits of purchasing a modular home are numerous, and they are growing by the day. Here's why you should consider purchasing one:
Modular homes are faster to construct than site-built homes. This can save you a lot of time and money in the long run.
They are also more flexible when it comes to design. You can choose from various floor plans and finishes, and you can even customize them to your specifications.
Site-built homes are often more expensive than modular homes.
Modular homes don't depreciate, just like site-built homes.
They are more energy-efficient than site-built homes, allowing you to save money on your electricity expenses.
They are less likely to be damaged by natural disasters.
They are easier to maintain and repair than site-built homes.
The Drawbacks of  Purchasing a Modular Home
While buying a modular home has many advantages, it also comes with some drawbacks. For instance:
Modular homes are not as customizable as site-built homes. You can't always choose the exact floor plan and finishes you want.
They are not always as durable as site-built houses.
Modular homes can be more difficult to sell than site-built homes.
Modular homes aren't as common as site-built homes. So if you're looking for a specific style or floor plan, you may have trouble finding it in the modular category.
Where Can You Purchase Modular Homes?
If you're interested in buying a modular home, there are a few places to start your search:
Manufactured housing retailers
Online marketplaces for modular homes like ModularHomes.com
Auctions or classifieds websites like Craigslist or eBay
The best way to find the right modular home for you is to explore your options and ask many questions.
Talk to modular home builders, retailers, and other homeowners who have made the switch to modular homes.
You may be surprised at how many people choose this type of home these days.
What Are the Best Modular Homes to Buy?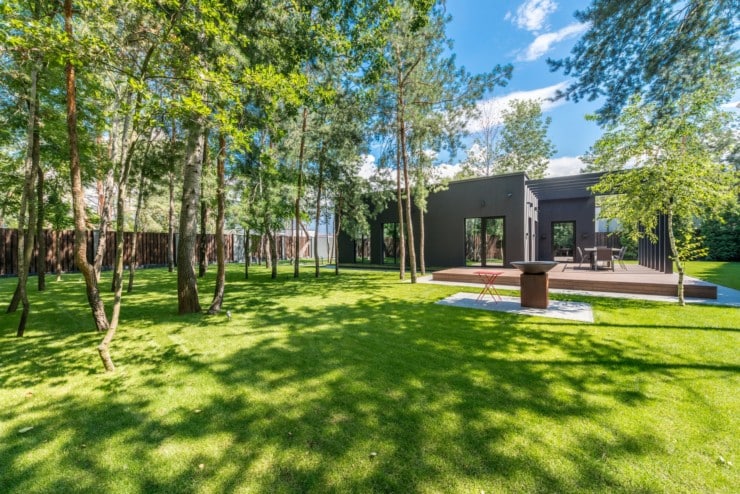 When looking for the ideal home, there is no such thing as the "perfect modular home."
However, what would work great as one family's starter home might not be enough space or traditional style when it comes to timeshare with your siblings and parents. 
Quality
The quality of your home is essential, which means paying a little more for something that will last you longer and give you peace of mind knowing reputable manufacturers made it.
Modular homes come with better warranties than site-built houses too.
Avoid Buying a Mobile Home
Mobile homes may be a great way to get on the housing market quickly, but they aren't always an investment.
In most cases, you'll want something more permanent and durable, like modular or outright new construction if that's what your plans call for.
Building Regulations
Modular homes are a great way to get the home of your dreams without breaking zoning laws in many areas.
However, it is important that you research which regulations to apply before making this investment. Not all modular houses will be up to regulations, and some might even violate residential restrictions.
Attractiveness
One of the most significant criteria in purchasing a new home is attractiveness.
This goes for modular homes as well, where you want to make sure that your investment will be worth it and get top dollar when selling later on down the line.
Frequently Asked Questions
Is Modular Housing as Good as Stick-Built Housing?
Yes, modular housing is as good as stick-built housing. Modular homes, according to many, are even superior because they are more robust and have a longer lifespan.
Is Modular Construction Cheaper?
Yes, modular construction is cheaper. It can be up to 30% cheaper than site-built homes. Constructing a modular home is faster and more efficient than conventional construction methods.
What Are the Signs That a House Is Modular?
The construction of a home can reveal whether it is modular or not. Modular homes are pre-built in sections and then assembled on-site, so they have the added protection of meeting all local building codes for your area.
Final Thoughts
Modular homes are an excellent option for many people. They can be cost-effective and save you time, but they're not always the best choice.
If you're thinking of buying a modular home, make sure you weigh all your options and talk to experts in the field to get the most accurate information.