Roku players come packaged with two different remote controls: a conventional IR remote and a new "point-anywhere" remote control.
If you don't know where the pairing button is on your Roku remote, don't worry. The process for pairing the devices is simple, and we will walk you through it.
The lack of a pairing button on the remote makes it difficult to navigate through all features. You must direct the regular remote toward the Roku device to transmit commands. 
If you have a Roku remote that lacks the pairing button, here's how to pair it anyway;
No Need To Pair an IR Roku Remote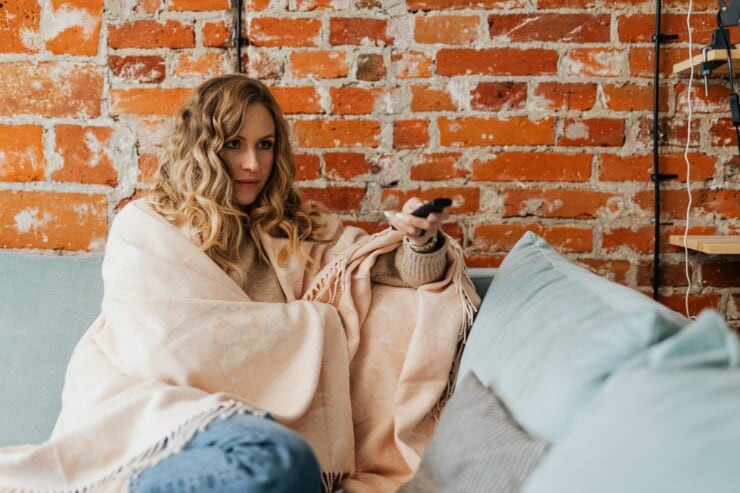 As we already explained, some Roku remotes don't have pairing buttons thus they won't need to be paired with the Roku device.
You shouldn't pair an IR-censored remote with the device if you have one.
The remote has already been adjusted for the system; to relay orders, you only need to aim it toward the Roku device.
They function similarly to regular remote controls.
Roku Devices That Are Compatible With IR Roku Remotes
Except for Roku sticks, almost all Roku products are compatible with IR remotes. Consequently, if your Roku remote does not contain a pairing button, it is probably an IR remote.
IR remotes are a great way to control your Roku device from afar.
They work with almost all of the company's products, except Roku Sticks. If you have one that doesn't contain a pairing button then it's most likely IR-based instead.
Some devices that are compatible with IR Roku remotes are:
Roku Express
Roku HD
Roku premiere
Roku N1
Roku XS
Roku 2HD 
How To Pair A Roku Remote With No Pairing Button
There are two methods of pairing a Roku remote without a pairing button.
Using a smartphone
Using the remote pair option
Pairing Using A Smartphone
The remote feature in the Roku app for smartphones is a great alternative to using your pairing button. You only require a smartphone and a stable internet connection.
Follow the steps below to pair your Roku Remote using a smartphone;
Go to the Google Play Store or Apple App store and download the free-to-use Roku app
Next, you need to connect the two devices. Make sure that both the smartphone and Roku device are on the same Wi-Fi hotspot before trying anything else.
Go to the Roku App and select "Settings" from within. Then scroll down until you see the Remote Control option, click on it for more information about how this works.
With the Roku app, you can now control your device with a smartphone.
On your phone, find the settings, and then on your device, look for remotes and devices 
After that, choose the pair of a new device option. 
After correctly following the above steps, your device will scan for compatible remotes.
As long as your Roku remote is functional, you should be able to sync it without any problems.
Pairing Using The Pair Remote Option
This "pair remote" option can be used on a device controlled without a remote.
Below are the steps to follow to pair your remote using this option.
To get started, go to the home screen on your Roku device.
The settings option should on your home screen. If they're not, just scroll until you find them.
You'll find the remote option on your left
Once you've selected the "pair remote" option, your device should be able to communicate with any other compatible devices in its network.
If you're having trouble connecting to your Roku device, make sure that the remote is working, and then try some troubleshooting steps.
You can also restart either one or both devices in order to get things working again.
Solving Common Problems Associated With Roku Remotes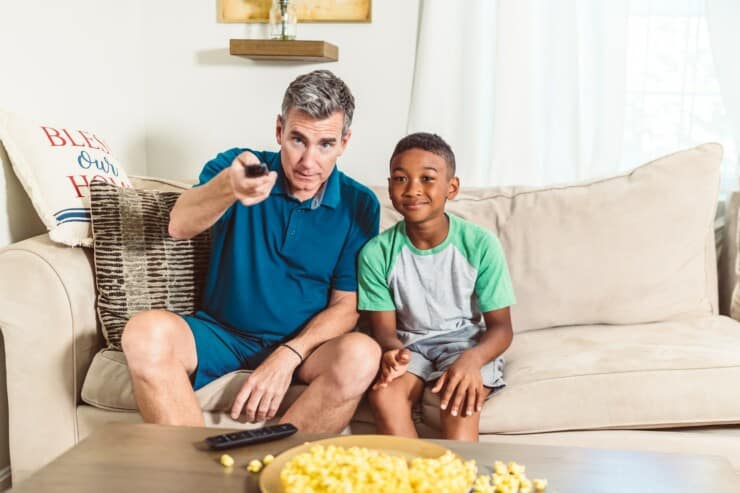 Roku is a great choice for those who want an affordable and durable device. However, from time to time, your remote might experience some glitches.
Some of the problems that your remote may experience include:
Oftenly disconnecting
Overheating
Often Disconnecting 
In case of frequent disconnection, you must follow the following steps to stop your remote from disconnecting.
The first step to stop your remote from disconnecting is restarting it.
Please turn off your device and unplug it
Once you have unplugged your device, hold on to the power option (from your device, not the remote) for close to two minutes
After two minutes, plug it in again 
Re-connecting the device is easy. Just turn it back on and you'll be good to go.
You will be required to pair the remote again using the pair button or the methods mentioned above.
Restarting your device should solve your connection problems. However, if the problem persists, you should try replacing your remote's batteries. 
Over Heating
Another common problem Roku remotes experience is overheating.
The heat from your TV remote can cause internal malfunctions, which might sometimes force you to replace it.
However, you can try the following method to prevent internal malfunction when your remote overheats.
Please do not continue using the remote control if you feel it is too hot
In order to avoid the risk of electrical shocks, remove any batteries from your device
The remote should be placed on a non-flammable surface and left alone for 10 minutes.
Wait for about 10-20 minutes before putting back the batteries on
The batteries should be put back in
If you're noticing that your remote is always overheating, it might be time for a replacement.
Using The Roku Controller App
The all-in-one Roku controller software makes it easy to control your device without the need for a remote.
Additionally, it lets you pair a Roku remote with the gadget if its pairing button is broken.
To get started, download the Roku app onto your smartphone or tablet from either Google Play Store or Apple App store.
Make sure that both devices are connected to a network with each other before you proceed.
Final Thoughts
If you have misplaced your Roku remote or it has stopped working, don't worry!
You can still pair a new one with your device. The process is simple and only takes a few minutes.
Make sure to check that your replacement remote has an IR sensor before beginning the pairing process.