Plumbers Putty Alternatives
Plumbers putty is an essential malleable substance that you can use for numerous plumbing needs, including sealing pipes and drains.
It has an excellent longtime softness and is easily removable and affordable, making it a must-have tool for every plumber.
Though a plumbers putty is a critical plumbing tool, it has some disadvantages, such as drying and becoming brittle, ruining plastics, and discoloring stone surfaces.
In this case, it's wise to use other alternatives such as terrarium putty, silicone, adhesive, aquarium putty, and plumbers chalk when working on certain areas.
While putty is an excellent plumbing tool, it may not be the best option for every situation. 
Understandably, each project is different and will, therefore, require a slightly different approach.
This article discusses the major plumbers' putty alternatives, their advantages, and areas in which you can utilize them.
It finalizes by answering the most frequently asked questions regarding plumbers' putty alternatives.
Major Plumbers Putty Alternatives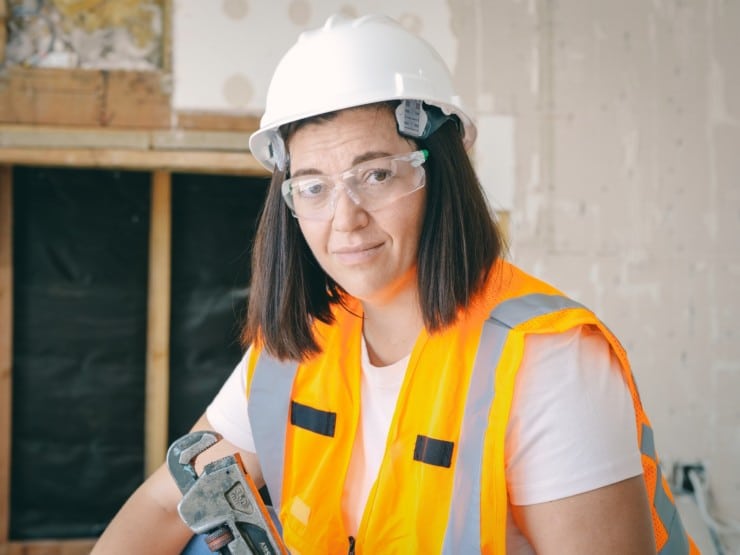 Silicone
Silicone is a great sealant that operates similarly to a plumbers putty.
It's a great alternative in areas such as walls and ceilings where plumbers' putty can't work due to the products' soft malleability.
Silicone works by bonding to a surface, forming a tight seal that prevents leaks. It's perfect for mildew sealant and is water, air, and dirt resistant, making it ideal for indoor and outdoor use.
Silicone is different from plumbers putty in that it quickly hardens on application. This hardness makes it challenging to remove later, but it comes out perfectly with a scraper.
After removing plumbers' putty from a surface, you can place it back or use it in a different place. This is not the case with silicon; once you remove it from a surface, you must replace it.
Aquarium Putty
When doing underwater plumbing, this is the perfect plumbers putty alternative to use. It can efficiently hold more than 100 PSI water pressure and temperatures up to 300°F.
Aquarium putty dries within 25 minutes and takes about 60 minutes to cure fully, which is impressive.
The Aquarium putty is an excellent alternative to plumbers putty as it can bond different materials, including glass, ceramic, metals, and plastics.
Also, you can use it for both fresh and saltwater applications.
Adhesive
Plumbers putty is an excellent product for sealing pipes because it fills large gaps and lasts for many years.
However, plumbers' putty may not be the right choice when using plastic pipes because it contains petroleum oil, a component that destroys plastic pipes with time, causing leakage. 
In areas where you are using plastics, it's advisable to use adhesive.
An adhesive excellently withstands high temperatures; therefore you can use it outdoors. This product comes in tubes, making it easy to use and carry anywhere. 
One setback with adhesive is that it takes a long period to dry; therefore, you may need to use it when you have enough time to wait for it to dry.
Plumber's Glue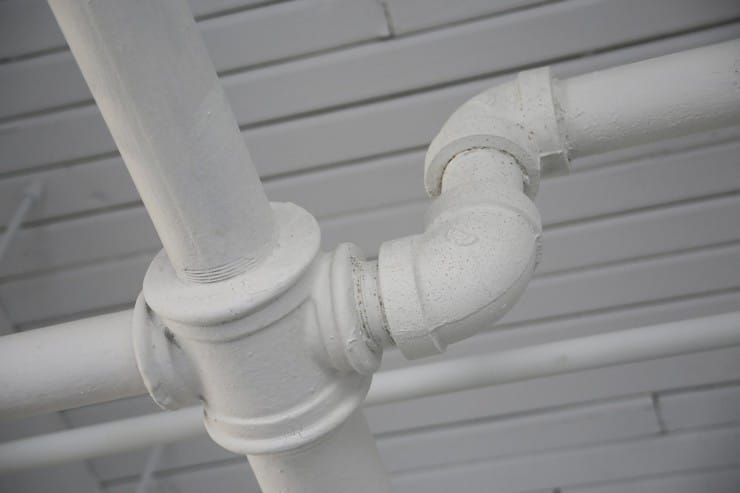 This glue is a perfect plumbers' putty alternative that you can use for plumbing jobs around the house.
It dries easily, leaves the surface clear, and doesn't run when applying, leaving the work area clean.
Plumber's glue is perfect for use in regions with high moisture as it's waterproof. Additionally, it's not damaged by heat or freezing, making it ideal for outdoor and indoor use.
This specialized glue takes only 15 minutes to dry and around two hours to cure, which is excellent compared to other products of similar quality.
FAQs
What can you use instead of plumbers putty?
You can use many options instead of plumbers putty; the main ones are plumber's glue, aquarium putty, adhesive, and silicone.
Can I use plumbers tape instead of plumbers putty?
No. You can't substitute plumber putty for plumbers tape. Instead, it would help if you had both of them as some projects may require them. 
When should you not use plumbers putty?
You should not use plumber putty when you need adhesive strength to prevent the movement of materials.
Additionally, avoid plumbers' putty in areas that are too exposed, like the outside, as it could come off, leading to leaks.
Can I use plumbers putty on plastic materials?
No. You can't use plumbers putty on plastic materials; the product contains petroleum oil, which may destroy the plastic quickly, causing leaking problems.
What's the difference between silicone and plumbers putty?
Silicone is a form of adhesive that bonds to a surface preventing leaks.
Plumbers putty, on the other hand, is a soft material that you press onto a surface but doesn't bond with it.
Final Thoughts
Plumbers putty is an amazing option for plumbing works, but sometimes, it would help to consider its alternatives.
If you have been wondering which plumbers' putty alternatives to use on your plumbing projects, go through the article above.
It will equip you with all the essential information regarding the best alternatives in the market.
Before using any plumbers putty alternative, consider your needs; it will help you choose the perfect option.