Porch Light Colors And Their Meanings
As you walk or drive along typical streets, you'll come across homes with unique colors lighting their porches.
In fact, with the introduction of inexpensive light bulbs, many homeowners are using a display of different porch light colors every day.
There are even digital versions that one can control using a monitor from the inside.
Porch lights provide intelligent and automatic security with high-level control and safety. They have different uses, which vary with the situation.
While most households use white and yellow porch lights for their brightness and high visibility, you can choose any other depending on your mood and choice.
Globally, different porch colors raise awareness and show support for various causes. However, not every porch light shade has a hidden meaning.
Some people choose specific colors to celebrate special holidays, while others may love the look they bring.
Below is a breakdown of the different porch light colors and their meanings.
1. A red porch light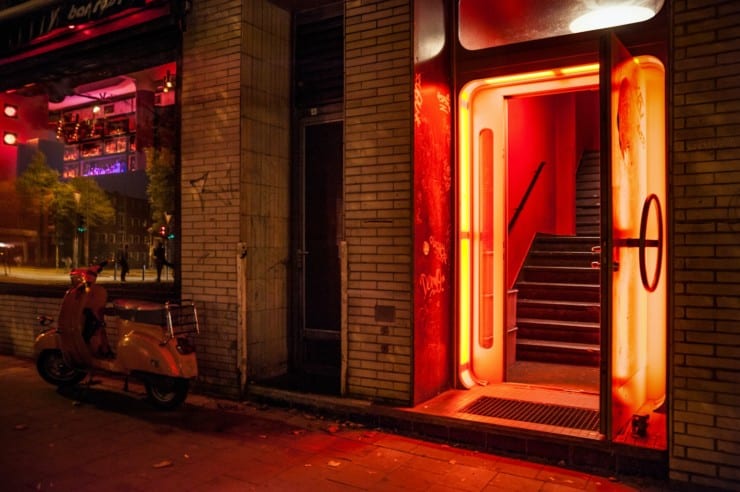 Valentine's Day
Around February every year, you'll likely notice red lights on many people's porches. It is common during Valentine's day.
Many people change their porch colors to red during this month to celebrate the people they love.
Heart health awareness
The red porchlight is a symbol of heart health awareness. February has been the US's heart month since 1964 as named by President Lyndon B. Johnson. 
The American Heart Association (AHA) has the Go Red for Women initiative that focuses on raising awareness of heart attack being the number one cause of death for women.
On 1st February every year, people either wear red or use the color on their porches to support this initiative.
Firefighters' Day
May 4th is International Firefighters Day.
The National Fallen Firefighters Foundation began a campaign encouraging the public to honor firefighters for their hard work. 
One of the ways that people support this campaign is by lighting red light porches on May 4th, while others choose to continue all month long.
Gun control
During the 2016 campaign against the possession of handguns in the US, most people used red porch lights to communicate to the public and authorities that their homes were gun-free.
News outlets confirmed it as a false rumor started by a satirical website.
Although the story was baseless, store owners benefited from the demand for red light bulbs.
Prostitution
Most people still identify red porch lights with prostitution. They link them with "ready for business" as a joke or because of the famous Red-light district.
Sometimes, a red porch light could mean nothing.
According to gardeners, warm red color facilitates the growth of plants. When you see a red porch light, it may be for the benefit of plants' growth.
2. A purple porch light
Purple is a standard symbolic color.
However, it is one of the high-energy lights in the color spectrum. It uses more energy since the color has short wavelengths.
Domestic Violence Awareness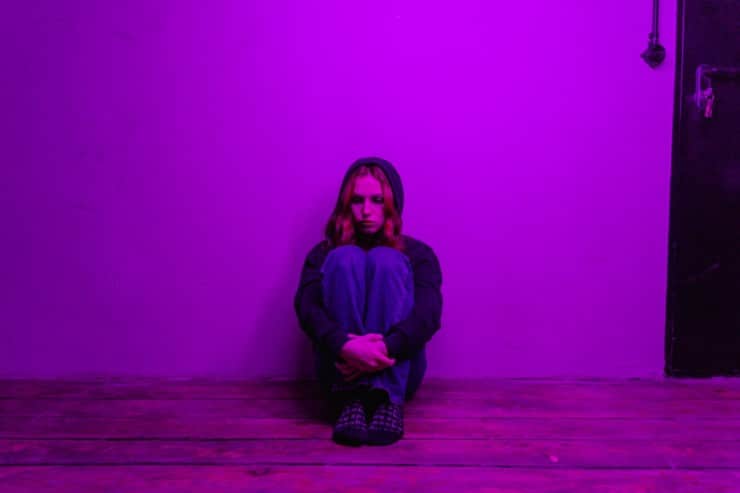 In October, purple porch lights represent support for the Purple Late Nights campaign, which the Domestic Violence Task Force launched in 2007.
The United Nations declared purple as the official color representing domestic violence awareness to make the public aware of the rampant cases.
In October, those who turn the purple porch color support the campaign against domestic violence and honor the lives lost to domestic violence.
Epilepsy Awareness
In the UK, the purple porch lights in March symbolize epilepsy awareness. Those who light show solidarity and support towards those battling the disease.
3. A blue porch light
Blue porch lights have a calming and relaxing tone. Blue represents honesty, peace, and royalty.
In April, blue porch lights either raise awareness of autism or celebrate police officers.
Autism Awareness
The color blue represents autism awareness month due to the connection between autism and the sky. You'll notice that most children with autism often stare at the sky for calmness and comfort.
The United Nations declared blue the official color of World Autism Awareness in 2007.
Law Enforcement Officers Support
The blue porch light is also an honor to police officers and their loved ones for their work in keeping the public safe.
In Ohio, blue porch lights represent support to law enforcement officers courtesy of the Ohio Blue campaign. 
The Project Blue Light movement began in 1989 with Dolly Craig using blue porch lights to honor her son-in-law, who died in service.
A safe place
Blue porch lights also represent a safe house. If someone is in danger and looking for a refuge, a home with a blue porch light could be one.
Since lighting a blue porch light represents peace, it could attract criminals.
Reports confirm that homes using blue porch lights are targets for thieves. They assume that the homeowners are harmless and have money.
4. A green porch light
Green is mainly known as a calming color. It is associated with growth, wealth, good health, and nature.
Some homeowners use this color to lure prosperity to the home. Other people use green porch lights to show their care and concern about the environment. 
Due to its welcoming nature, most restaurants and hotels use it on their porches to welcome customers.
For some people, green represents monetary gain and prosperity. For this reason, they use green porch lights to attract wealth and fortune to the home.
The color green represents the vegetation and nature. Some people use it to demonstrate their passion and concern for the environment.
Green porch lights are standard in November, March, and May for the following:
Veterans' Day
In November, the green porchlight is standard on Veterans' Day, which is on the 11th, but most people choose to use it for the entire month.
This initiative began in honor of veterans who have been in service to the country for years. 
Veterans face service difficulties, and since civilians may not comprehend what they go through, the easiest way to show support is by lighting Green porch lights.
Walmart started this Veterans Welcome Home campaign.
They persuaded the public to take photos with their green porch lights and post them on social media with #greenlightavet.
St. Patrick's Day
In March, it honors St.Patrick's day.
Lyme Disease Awareness
Green porch light in May is a worldwide awareness for Lyme disease but is mainly in the UK and the US.
Memorial Day
On Memorial Day, green porch lights are standard.
They show respect to those who have lost their lives serving the country through the US military.
COVID-19
In Kentucky, the governor requested residents to light their porches green in honor of those who died from COVID-19.
The people still use green porch lights to commemorate the departed.
5. Orange porch light
Orange porch lights are a sign of friendliness. When you have guests at night, these lights make them feel welcome.
Many people use orange porch lights around October to decorate Fall and Halloween in the US.
For several months in 2017, the people of Delphi city used orange porch lights to demand justice for denoted a cry for justice Abigail Williams and Libby German, who a serial killer murdered.
Local stores sold the porch lights, and the victims' families gave the proceeds.
The Delphi community continues to use orange porch lights every March to commemorate the lives of the victims.
6. A yellow porch
Yellow is a common porch light color because it brings calmness and warmth.
It is associated with sunlight and this brings an energy of happiness to the occupants of the home and those visiting.
According to Science Alert, a yellow porch helps to shop bugs away. The light creates a dim, warm environment, making it hard for the bugs to trace the actual light source.
In cold areas, yellow porch lights bring warmth, and people use them on days when there's no sun.
Astonishingly, in high crime neighborhoods, yellow light porches mean that the house sells crack.
7. A pink porch light
Most people use pink porch lights for the porch garden as an additional accent light.
Pink brings soft, sweet energy and is mainly associated with femininity. It is a nurturing color that shows care.
The people of New York used Pink porch lights in 2018 to support a student battling leukemia at Sheaf Road Elementary School in Wappinger Falls.
In November 2016, Residents switched pink porch lights on in Nebraska to commemorate the lives of six family members who lost their lives in a house fire in Nehawka.
Breast Cancer Awareness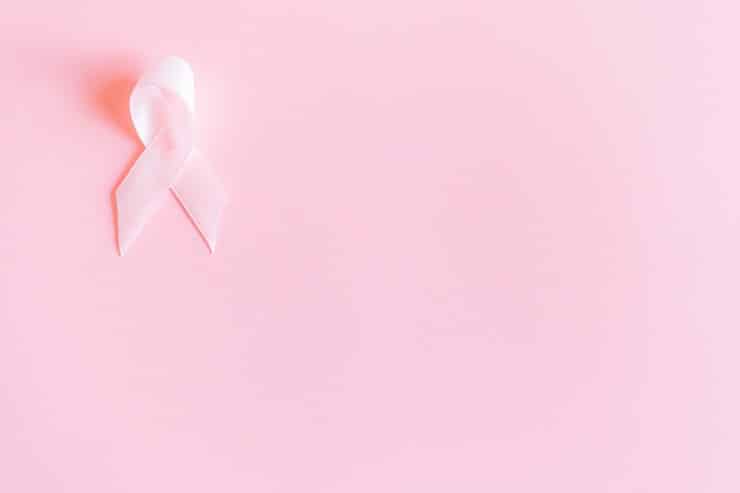 Pink porch lights are rare in the US, but they represent Breast Cancer Awareness in the UK.
Other people choose to wear a pink bow to show support to those battling the illness or who have won the fight against breast cancer.
8. A white porch light
The color white is symbolic of purity, innocence, and cleanliness. Soft white resembles sunlight, making it a popular choice for porches.
Although many people think that white is a du color, that's not true since there are various shades of white that bring out natural, warm, or bright lighting.
9. A blinking porch light
A flashing porch light calls for immediate help because it is universally known as an emergency signal. It helps emergency staff spot the house with ease.
If you spot blinking porch light, you can rush in to help or call 911, the fire station, or the nearby police station on behalf of the house. 
911 porch lights are available for purchase. If you don't have one yet, consider adding them to your security system.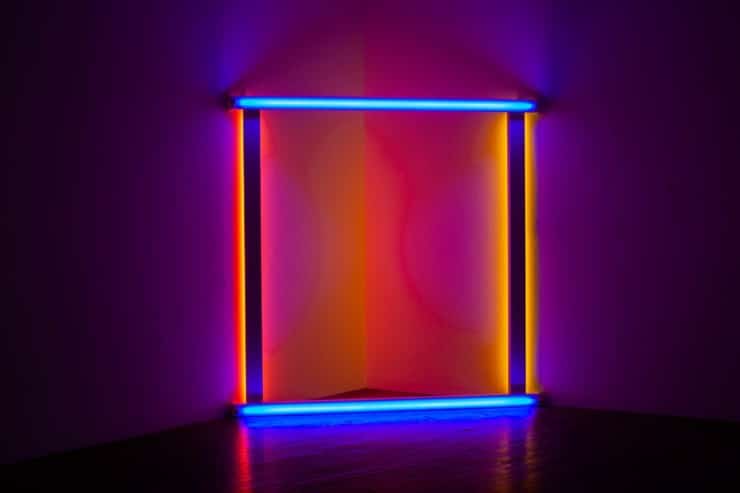 You can never tell what a light porch color represents unless you talk to the house owner. Therefore, it's best not to assume it has a hidden message.
Irrespective of color, sometimes homeowners leave porch lights on for a short duration, day and night, or for an extended time.
They could also mean any of the following:
Some homeowners use specific colors on their porches for aesthetic purposes. Others love dim colors, while others prefer bright lighting. The more significant majority of people swap porch light colors frequently according to the season and their mood.
There's a psychological influence that colors create. While some colors bring warmth, others influence people to feel calm. The colors that affect warmness include orange, red, and yellow. 
The correlated color temperature (CCT) determines the heat by using the theory of the connection between the temperature of an object and the lighting color it emits. For this reason, people prefer some colors for their porch lights to others.
In other instances, children may be playing and enjoying the different colors that the color-changing bulbs bring.
For some people, it's a form of protection against intrusion from outsiders. Leaving the porch lights on informs outsiders that the house's occupants are indoors.
When expecting a package or parcel delivery, the porch light provides adequate lighting for the courier. It also acts as a reminder for you to look for your parcel when you get home in case you get busy and just walk directly inside.
Most people leave the porch lights on when they leave children alone at home, regardless of the time. It recognizes that children may be home alone, thus creating awareness among the neighbors. People love children, and once they notice the light on the porch, they'll look out for them.
Final Thoughts
The color you choose for your porch light influences your mood. It's therefore essential to go for those colors that can positively affect your state of mind and daily functioning.
Lighting porches in different colors is a noble task that makes you a global participant for various global causes on absentia.
It allows you to raise awareness for important issues and, at the same time, enables you to celebrate significant events with your neighbors. 
Now that you're enlightened on the meaning of different porch light colors, you can interpret the message your neighbors are sending.
In addition, when putting up your pitch bulbs, you'll know the message you're sending to outsiders.