Quietest Generator Box for the Home
Every once in a while, you will need an emergency power source during a blackout. It could be for home purposes or your mobile business.
One solution that seems practical is a generator.
But the noise, dear heavens! It can make investing in a generator feel like a bad idea.
These miniature contraptions are designed to produce noise and vibrations that can make anyone annoyed.
And now to the 10,000 dollar question; what's the quietest generator box for your home that can make these noisy gadgets sound like a cricket?
Keep reading to learn more.
Quietest Generator Box for the Home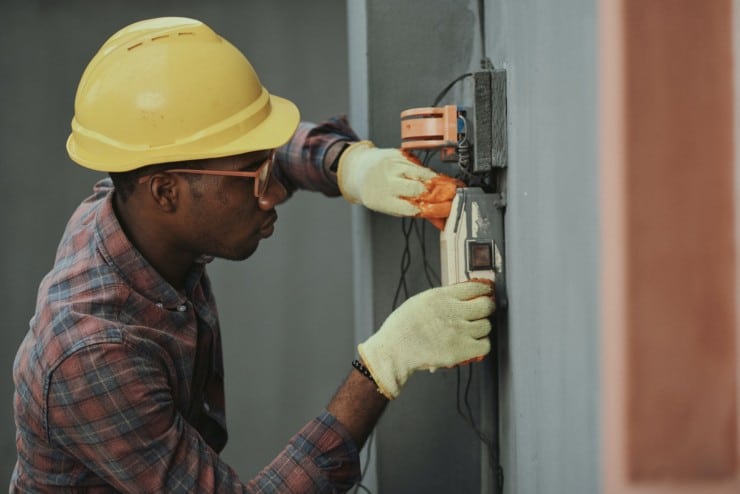 Here are a few options that come highly recommended:
The Zombie Box
The Zombie Box comes highly recommended as a professional-grade quietest generator box.
It is a patented box with a versatile design that can fit not just a generator but blowers, compressors, pumps, medical, laboratory, and other industrial equipment as well.
With 50-70% noise reduction capability, the Zombie Box can calm your home from the pulsating generator noise.
Its mechanics involve a foolproof and weatherproof casing for extreme weather and harsh elements.
The Zombie Box has adequate breathable mesh panels on the sides. This prevents the generator from overheating.
Pros
Industrial grade for longevity
Lightweight and portable
Breathable to avoid overheating
Highly efficient with 50-70% noise reduction
A versatile design for multiple equipments
Cons
Given its industrial-grade quality, the Zombie box is an expensive purchase
Plastic Outdoor Storage Shed
Not everyone has thousands of dollars to splash on the quietest generator box for the home.
If this sounds like you, then an affordable choice like Plastic Outdoor Storage Shed would pique your interest.
While pretty simple in design, Plastic Outdoor Storage Shed protects your generator from cruel weather elements while keeping its noise decibels to acceptable levels.
Of course, you would need to add some modifications for the best performance.  
The best part about Plastic Outdoor Storage Shed is its versatility.
Besides using it to prevent generator reverberations, you can keep your garbage bin in it or anything that needs to stay outdoors.
Pros
Affordable generator box
Versatile design
Lockable for extra security
Portable
Rust and humid resistant
Cons
Thin walls that allow considerable noise to pass through
Microfab Generator Enclosure
Like the Zombie Box, Microfab Generator Enclosure goes many miles to ensure your generator is safe and silent.
The space is big enough to use both big and small generators.
The surface of the panel is aluminum-coated to cab rusting. On top of that, aluminum is lightweight and that makes the kit portable.
The Microfab Generator Enclosure is sufficiently ventilated and the door opens widely to allow easy generator refueling. Unfortunately, the cost is a bit higher.
Pros
Opens widely to allow easy generator refueling
Excellent quality kit
Weatherproof construction
Adequately ventilated
Cons
Costs a lot more than most kits
Additional methods to keep your generator quiet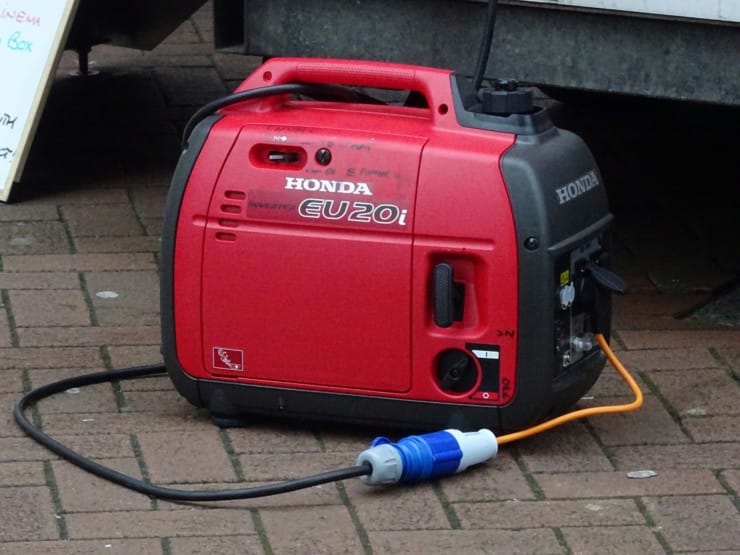 Having a quiet box is the ultimate way to make sure the generator isn't uncomfortably loud. However, that's not the only way.
Here are other alternative methods to ensuring your generator roars less:
Pick the best model
While building a noise controlling enclosure is paramount, you still have to buy a good quality generator. There's no one that is absolutely silent.
However, some models are designed to roar softly. Others can be as loud as a maize milling machine. 
Keep it far away
If you don't have the bucks to splash on the quietest generator box for your home, the next option would be to keep it a bit away from your house.
This will definitely necessitate extending the wiring to ensure your kit is as further away from your house as you'd like.
Keep the exhaust facing away from people
It sure doesn't make a lot of difference but keeping the generator exhaust facing away will reduce noise by a bit.
Make sure it's not pointing towards your neighbor as that would spark noise complaints.
Put it on soft ground
Generators vibrate loudly. That can worsen if you put it on hard grounds like concrete or asphalt.
But if you want to dampen those vibrations, you will have to relocate it to a grass area or put something soft under it like rubber or mat.
Change the muffler
Not exactly your typical DIY activity but changing the muffler can cut noise by 10-15 decibels. While that can seem like a small difference, coupling it with other methods will reduce noise significantly.
Changing the muffler needs a thorough investigation of the generator. If this isn't something you are up for, get the help of a small engine mechanic.
Buy a generator that meets your need
You don't have to go for a big generator if your power consumption is not that high. This is because the bigger the unit, the noisier it gets.
Use sound deflectors
If coming up with a home-made generator box is not in the cards, you can use noise deflector materials.
There are probably many more lying around than you know.
Sheets of plywood work well in limiting the spread of generator noise. Drywall is another good option to try.
Just make sure it is 3 feet tall and there are breathable spaces that ensure the generator won't overheat.
Final Thoughts
Don't let your generator suck the joy out of the few moments when you are out of power.
A simple contraption like a generator box will allow your family to watch their favorite shows without the generator roaring seamlessly.
There are many great quality generator boxes that you can employ.
However, whether you go for ready-made or self-made models, make sure the quality is outstanding and that it can allow the generator to breathe freely.