When it comes to smart TVs, there are two main operating systems: Android and Roku.
Smart TV manufacturers offer both options on their line of smart TVs, so you can choose the one that best meets your needs. 
If you're looking for a wide selection of apps and streaming services, then Android is the way to go.
However, if you're more concerned with ease of use and simplicity, then Roku is the better choice. 
Ultimately, the operating system you choose is a matter of personal preference.
However, manufacturers give you the option to choose between the two, so you can find the perfect fit for your needs.
What Exactly is Roku TV?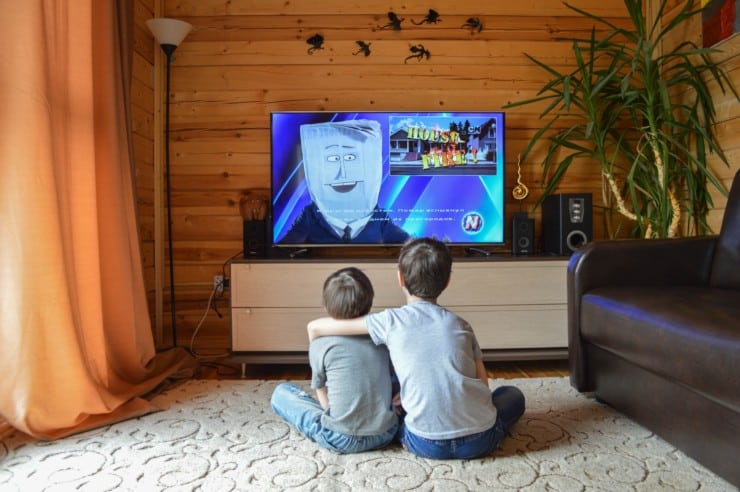 A ROKU TV is a type of television that uses the ROKU streaming platform.
The platform offers users access to a great variety of streaming content. From TV shows, movies, music, and games, ROKU has everything for modern entertainment.
ROKU TVs come in a variety of sizes and price points, making them a great option for any budget. The ROKU platform is easy to use and provides a great user experience.
In addition, ROKU TVs come with built-in connectivity, so you can easily connect to the internet and start streaming content right away. 
All in all. If you're looking for a great way to get access to all your favorite streaming content, then a ROKU TV is definitely the way to go.
How to Turn on Roku TV Without Remote
Before anything, you must know that Roku remotes use WiFi to connect to their players. This is different from other types of remote controls, which typically use infrared signals. 
The advantage of using WiFi is that it allows the remote to be used from anywhere in the house, as long as it is within the range of the player.
It also means that there are no interference issues, as there can be with infrared signals. 
However, one downside of WiFi is that it can drain batteries more quickly than other types of remote control.
For this reason, it is important to remember to keep spare batteries on hand. With proper care and maintenance, your Roku remote should give you many years of trouble-free use.
However, if for some reason your ROKU remote is not working, there are ways to go about it. 
1. Try Using Physical Button
If you have lost the remote to your ROKU TV or it's not working for some reason, you can still turn on your TV by pressing the physical button on the ROKU device itself.
To do this, simply locate the button on the back of your ROKU box or stick, and then press and hold it for about 5 seconds. 
The TV should then turn on. If it doesn't, try pressing and holding the button for a longer period of time.
You may also want to try pressing the button multiple times in quick succession. Once the TV is on, you can navigate the menus using the arrow keys on the ROKU remote control.
2. Try Roku's Online Application
The Roku Android app is a handy tool that lets you control your TV, even if you have lost your remote or it is not working.
To use the app, simply download it from the play store and follow the instructions. 
Then, click on "Devices" and select your Roku device. Finally, click on the remote icon and you're ready to go!
The app is a fully functional Roku remote that can be used just like a regular remote.
So, if you find yourself in a bind without a working remote, don't worry – the Roku Android app has got you covered.
Aside from this, you can turn on/off your TV, change the channel, volume, and even access apps.
Additionally, the app lets you control other aspects of your TV Experience, such as turning on/off subtitles or controlling the screen mirroring function.
Overall, the ROKU android app is a helpful way to manage your TV experience from your Android device.
Why Should I Get A ROKU TV?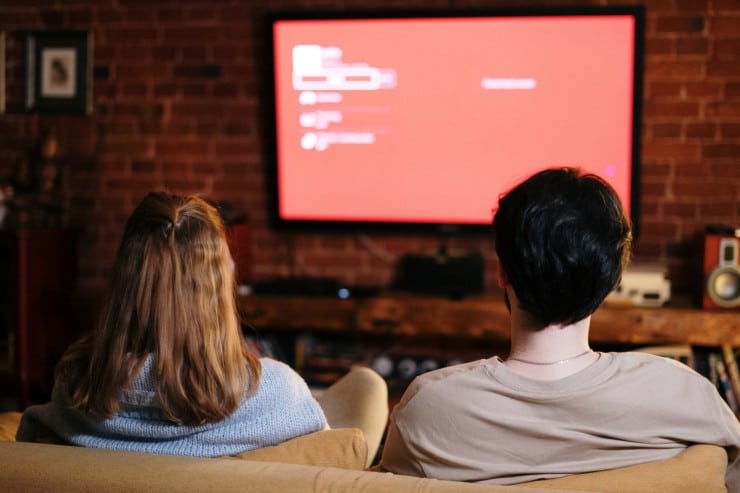 There are many reasons why exactly you should buy a Roku tv. We have listed out some of the best ones for you.
Diverse Library of Shows
If you're looking for a reason to invest in a Roku TV, here's one: Roku provides access to an expansive library of streaming content.
With Roku, you can watch shows and movies from a variety of different streaming services, including Netflix, Hulu, Amazon Prime Video, and more. 
Plus, Roku frequently offers special deals on channels and movies, so you can always find something new to watch.
And if you have a 4K TV, you'll be able to take advantage of Roku's Ultra HD content library. With so much to watch, it's no wonder Roku is one of the most popular streaming platforms available.
Easy On The Pocket
Roku TVs are a great option for anyone looking for an affordable, yet high-quality, television.
Roku is a well-known brand that offers a wide range of features and benefits. One of the main advantages of Roku TVs is their affordability.
In addition to being budget-friendly, Roku TVs also offer a variety of features and benefits that are perfect for any household.
Plus, they are available in a variety of sizes and styles, so you can find the perfect fit for your home.
Whether you're looking for a small TV for your bedroom or a large TV for your living room, Roku has you covered.
Nice Interface
Roku TVs have a more user-friendly interface than most other smart TVs on the market.
The icon-based menu is easy to navigate, and the Roku Remote app makes it even easier to control your TV.
With Roku Search, you can quickly find the content you want to watch, and with Roku Feed, you can get updates on new episodes and movies from your favorite streaming channels. 
You can also add premium channels like HBO, Showtime, and Starz to your Roku TV with a Roku Streaming Stick or Roku Ultra.
And if you're looking for even more options, you can use the Roku Channel Store to add over 100 free channels. 
So whether you're looking for the simplest way to stream your favorite shows or the most comprehensive selection of streaming content, Roku TV is the clear choice.
All In One Package
Roku TVs are one of the most popular streaming platforms on the market, and for good reason.
Not only do Roku TVs offer a wide variety of content, but they also come with a number of built-in features that make them a great option for any television viewer. 
In addition, Roku TVs include a ton of streaming apps, so you can watch your favorite shows and movies from the comfort of your own home.
And if you're looking for a more immersive experience, Roku TV also offers access to virtual reality content through the Oculus app.
Whether you're looking for traditional television content or something more cutting-edge, Roku TV has everything you need in a single unit.
The Downside of Roku TV
While Roku TVs are known for their excellent picture quality and easy-to-use interface, they do have one downside: the need for constant software updates.
Since Roku runs on a proprietary operating system, it's constantly releasing new updates to improve performance and add new features. 
Unfortunately, these updates can sometimes be intrusive, interrupting your TV viewing with a prompt to install the latest software.
In addition, if you don't keep your Roku TV up-to-date, you may miss out on important security patches that could leave your device vulnerable to hacking. 
While it's admittedly annoying to have to regularly update your Roku TV, it's well worth the hassle to enjoy a smooth streaming experience.
Final Thoughts
Roku TV is a great device and if by any chance you lose its remote or it stops working, it's not something you should be worried about.
You can still turn on your Roku TV without it. All you need is a phone or computer with the Roku app installed.
Just open the app and click on the "Remote" button at the bottom of the screen. This will bring up a virtual remote that you can use to power on your TV.
With that said, ROKU TVs are a great choice, and considering the streaming options, they are no less than android based smart TVs.