What Are the Different Types of Rooms in a House? (Examples and Pictures)
A home is your sanctuary. It is a place where you can be yourself and organize life.
Ideally, it should be a spacious place to fulfill diverse needs. The bigger home, the more potential it has to create a lifestyle for you.
Knowing the different rooms in a house will help you when shopping for a new one, selling your existing place, or updating it.
If you plan to build a house soon, you might want to read this article. It could give you solid ideas when mapping out the house structure.
What are the most vital rooms in a house?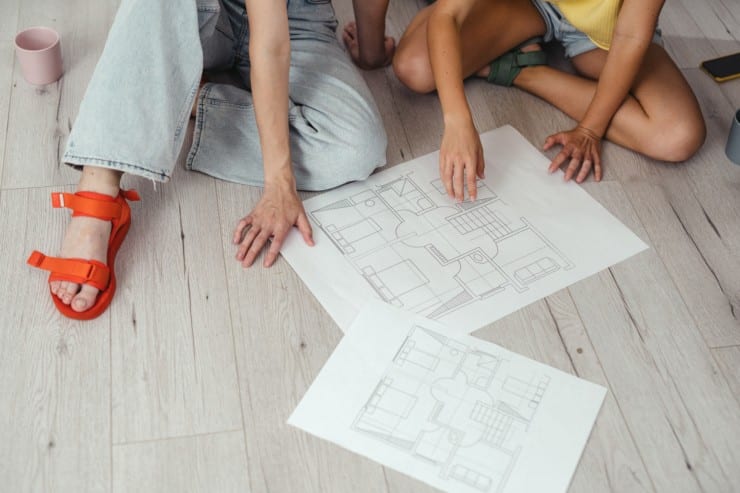 There are some must-have rooms without which a house stays incomplete. These include the bedroom, kitchen, living room, and bathroom.
The bedroom is a space where residents sleep at night and rest from the daily havoc.
The kitchen is also a must-have because people need food every day. It is a space that allows residents to cook delicious meals and devour as happy tummies indicate a happy family!
The bathroom is essential to keep the residents clean and tidy.
And the living room is the segment connecting all rooms. Everyone ends up here after they are done with the day's activities, or they all want to sit together and chat.
Different types of rooms in a house
Foyer or entrance hall
Some house maps may not have a foyer on their map. This isn't acceptable as it is the first space you set your foot in.
It creates a distinction between your safe haven and the outside world. Thus, one should be extra careful on how to redecorate this space.
The small apartments have a foyer to hang their keys and coats before entering the living room.
Some houses may also place a console or a life-sized mirror in the entrance hall. You can check your image before you step in and ensure that you look prim and proper.
The owners may also hang their family photos and artwork on the wall to give character to the foyer.
Large homes usually have a well-decorated entrance hall. There is a space where you can place your keys, hang your umbrella and the coat.
They may add adjoining shoe organizers and closets as they have ample space. Or they could choose to place flower arrangements on the table set at the center of the room.
Kitchen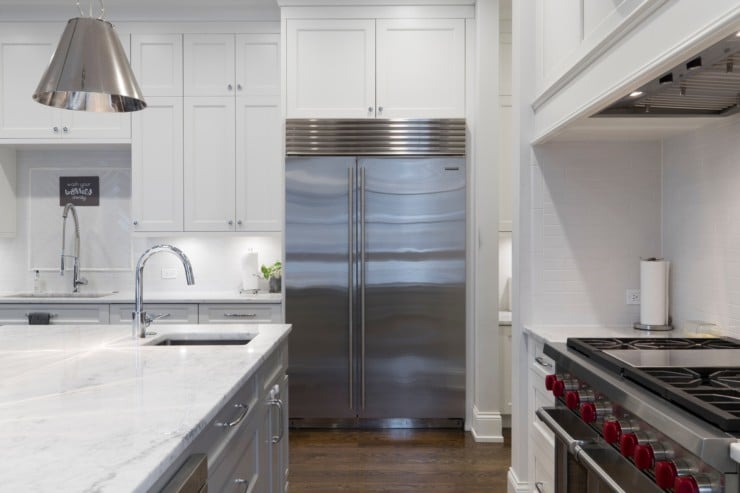 As mentioned above, a kitchen is a room you can't miss having in a house. Even if you have the tiniest house on the block, there should be a designated space to cook meals.
It could be the first room after the foyer or at the back-end of a house.
The placement of a kitchen depends on your space and the kind of houses you prefer.
The kitchen is constructed near the dining room for convenience. It has cabinets to store utensils, a washing area, counters, and shelves to keep essentials like spices.
Remember to ensure thorough ventilation in your kitchen area. Plus, it should stay hygienic and disinfected regularly to avoid food contamination.
According to their preferences, the kitchen layout may vary from one family to another.
For example, they can have a sink built into the counter and oven concealed below. Or, the dishwasher and oven may go above the cabinet if you cannot bend to unload it.
Dining room
As discussed above, a dining room should be closer to the kitchen.
In the anecdotal accounts, a dining room could have a more oversized table and more chairs. The furniture here is expensive, and the room is used for formal dinners only.
However, the human lifestyle has taken a 360-degree spin. Now, homes may have smaller dining areas as the property costs increase and they cannot afford expensive houses.
This is typically a place where all family members eat together. There are casual conversations, and people discuss their entire day.
It should be a rule not to use phones or watch television when all members devour a meal in this hall.
The dining room showcases a family's values and elegance. Some houses may have a chandelier and statement tableware for this room.
Living room
A dining room is a space you can omit if the apartment or a house is small. But the living room is a necessity.
It could be a multi-purpose place where you can have your meals and relax simultaneously.
Essentially, the living room should create an excellent visual impression for everyone who steps into the house. It is the central area where all members can meet up and chill together.
If you have one television in the entire house, the most likely setup is in the living area. You can add comfortable sofas, chairs, and a coffee table in this space.
Or, if you are a book geek and want to flaunt your collection, you can have a neatly arranged bookshelf in the living room.
Bedroom
It is impossible to call a house a home if it doesn't have a bedroom.
The bedrooms could be in any portion of your house. You can have a bedroom on the ground floor or on the first floor.
It is crucial that you plan the layout of your bedroom. It should be a space that makes you relaxed and happy.
The design of your bedroom depends upon the size of your furniture and the items you plan to use in it. Prior planning helps you to keep the bedroom organized.
Also, there could be more than one bedroom in a house depending upon the number of family members.
Bathroom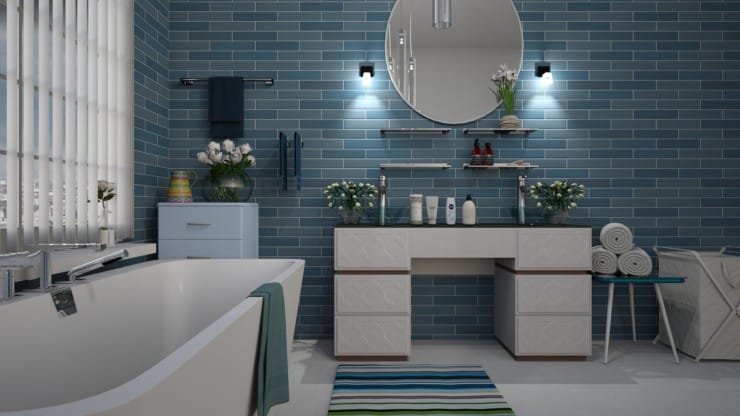 The bathroom space also relies on the available area in your house. The more spare room you have, the more spacious your washrooms could be.
Typically, a bathroom has a toilet serviced with a flushing system. It requires a water supply to run the flush.
Some homes may have more than one bathroom to provide convenience to their residents. This also saves time because more people can bathe at once.
In some homes, the owners have a separate bathroom, and there is another one for the kids or guests.
You can install a bathtub in your bathroom too. It depends upon the need and budget.
Guest room
A guest room is a spare bedroom in the house. You can use it on specific occasions when you have people staying over.
It is vital to create a guest room if you can. This makes it easy to invite people and have company.
The guests can be comfortable and enjoy some privacy when they stay at your place. Who knows, you may have your entire pack crashing at your home on the weekends. Sounds fun, right?
Some of the items needed in a guest room include a bed, a side table, a sofa, and a closet. The things may vary according to the space requirements.
And the most crucial thing is to have an attached bathroom in the guestroom or have easy access to the one outside the room.
Home office
Some workplaces provide luxuries of working from home. Even if that isn't the case, some people need a home office to complete their remaining work from the office.
It is a much better idea than renting a place to complete your pending work from the office.
Understandably, people need peace and silence to focus on their work. A home office should be secluded from daily life's hustle and located at the far end of a house.
Some home offices could be more extensive than the others. The space you take for the office depends on the available spare area.
When it comes to the décor, most home offices are conservative and plain. People prefer keeping the walls white and keeping the clutter aside. All they require is a desk and a chair, and that would be all!
Other contents of a home office also depend upon the employment nature. For example, an architect may have a large desk overflowing with scales and meters.
The programmer's office may have a cluster of cords and plugs piled up at a corner.
You may install shelves or a chester according to your needs.
Laundry room
The laundry room is where homeowners keep their washing machine and dryer. Usually, these rooms are smaller in size than the average bathroom area.
It is pretty standard that these rooms have a laundry table to place the detergent, laundry basket, etc.
The laundry room is generally in the basement or near the backyard. You have to ensure that insulation is intact in this room and it has an appropriate drainage setup.
Be careful with the tile floor layout to ensure minor water damage. You might need to soundproof tha laundry area because tiles can create a reverb.
Adding rubber mats beneath the metal feet can reduce vibrations from the machine.
If the room is spacious, you can place the drying racks for garments that won't go in the dryer.
Library
If you are wealthy in terms of books, a library is a room you must have.
Those precious books of yours must be neatly assorted. Plus, it doesn't require much investment to create a library as you aren't installing high-tech instruments or fancy furniture.
You must order some shelves that fit the overall aesthetics of your room. Besides, you can also have a ladder to reach for the books at the higher end of the frames.
The ideal placement should be away from noisy areas, such as the living room or TV lounge. It should be a room where a person can concentrate without distractions or interruptions.
Given that you will spend plenty of your time here buried in the books, you should ensure that it has adequate lighting. Choose a room where there is ample natural light pouring in.
Or, you can get table lamps too.
The library is an optional room in the house. You can easily opt for small shelves in the living area or bedroom if the house doesn't allow for a unique library.
A small reading nook at any corner of the house will suffice instead of a wholesome library.
Nursery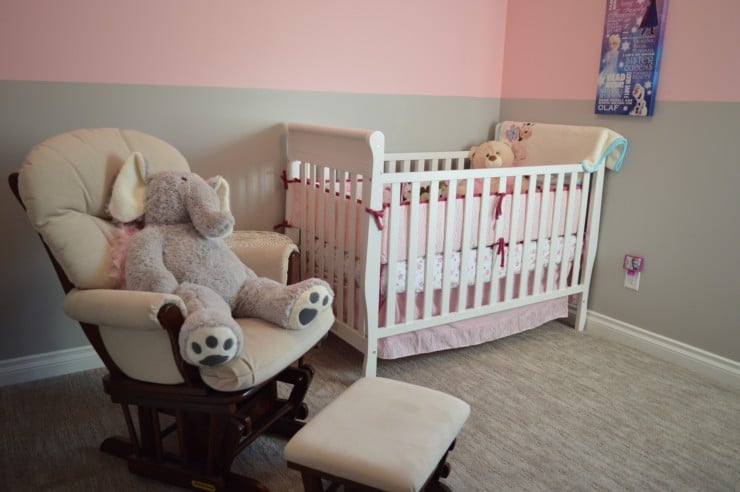 If you are a parent or about to become one, you might need a nursery for your little munchkin.
You can place all baby essentials, such as the bouncer, changing table, and other baby stuff. It will be a room where you can change your baby's diaper and attend to all his/her needs.
You can spruce this room more by keeping a rocking chair and decorative lights. Put up a frame, the baby's photos, and all the toys you have bought for your child.
These days, we have instruments to improve the air quality in rooms. To ensure your baby gets fresh air, you can get an air humidifier, space heater, or dehumidifier.
Also, more people opt for baby monitors as it allows them to watch the baby while they are busy elsewhere.
Storage room
Nowadays, most people opt for a storage area because it gives plenty of conveniences. As we all have spare stuff in the house, a storage room is a place to keep all those random things.
From old clothes to bicycles and toolboxes, a storage room could be the home to all.
While some people may not think it is an instrumental part of the house, it could serve the great purpose of keeping your home tidy.
FAQs
What are the functional rooms in a house?
There are various functional rooms in a house. Some of which are:
-Bedrooms
-Bathrooms
-Kitchen
-Living area
-Dining room
If a house has all these rooms, it is a complete residential space.
Why do we have different rooms in a house?
It has become common for every family member to have a separate room. This maintains the privacy of all members and allows people to focus on their work.
How many rooms should a house have?
An ideal house has a different room for every member. Plus, there should be a room for the guests too. If there are two adults and one baby in the family, there should be four bedrooms to accommodate them.
Apart from this, the kitchen, living room, and storage room should also be there.
Final Thoughts
After studying all kinds of rooms, we can state that there could be different types of rooms in a house.
The number and category of these rooms rely upon the requirements of the residents. Moreover, budget limits constrain people from creating more rooms in a home.
Add a character to your home through décor and furnishings to make it illustrate your lifestyle.