How to Fix Unable To Connect To Samsung Server Message
With advancements in technology being on the roof, you can catch your favorite movie online on your Samsung TV.
Though the market has numerous brands, Samsung takes the top spot. The image quality, contrast, and wider viewing angles make it a cut above the rest.
But, do you know how to fix unable to connect to the Samsung server message?
Many reasons are causing the error 189, for example, a problem with the internet connection to the Samsung server.
Plus, there may be an internet restriction to other regions or interference with the cache. The firmware can also be outdated, and the Samsung Hub may have issues.
Nothing is as annoying as error 189 when you have time for a movie.
But you'll learn how to fix it right here in the next 2 or so minutes.
How to Fix Unable To Connect To Samsung Server Message | Causes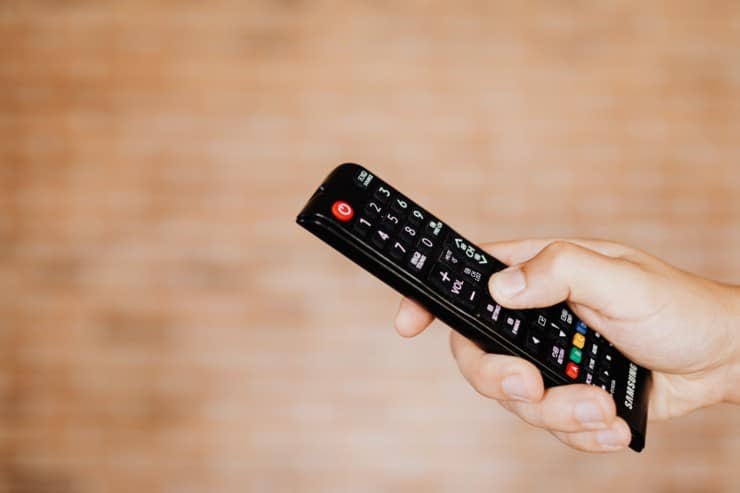 There's no way you'll fix the Samsung server message unless you can tell its source. Usually, the causes are as follows;
Smarthub Problem
The SmartHub contains all the features of your Samsung TV. Therefore, it must function properly for you to enjoy using your TV.
So, if an error displays on the TV and some functions fail, it's likely a problem with the SmartHub. In most cases, the problem of not connecting to the server is a SmartHub issue.
Poor Internet Connection
Typically, this error 189 on your Samsung smart TV shows a problem with the internet connection to Samsung's servers.
While this is irritable and worrying, it happens mainly because the internet connection is having issues or a failure from Samsung's authentication servers.
The internet connection can be poor from the beginning, or there may be interruptions of the signals. As a result, the error 189 pops up.
Server Problems
The error 189 displays on your TV sometimes because the server is down or offline.
When there's server maintenance, then it won't work correctly. Thus, contact the support center to help fix the problem from their end because you can't.
Corrupted Cache
Whenever there's an issue with the Samsung Server connection, then most likely there's also the corrupted cache.
The server has difficulty finding a stable connection between the TV and the router.
The best approach would be to delete the cache.
Expired Software
Expired software causes problems with your Samsung TV's functionality.
Usually, it prevents the Samsung Server from connecting. An effortless process of updating the software can help eliminate this error 189.
Regional Issue
Most times, the regional network protocols can fail server connection.
This occurs when you buy your Samsung TV from a foreign country, and it fails to work in your home country.
You should know that network protocols differ with different regions, which may cause a server connection issue.
So, it would be best to use a VPN network or have your TV configured before you buy.
Router Issue
All your internet devices receive a connection from the signals in your router.
While we live in an internet error, it would be best to establish a good number of devices needing connections.
With many connected devices, the signals start becoming poor and unstable. This causes TV error 189. So, only connect the vital devices when necessary.
How to Fix Unable To Connect To Samsung Server Message | Easy Solutions and Fixes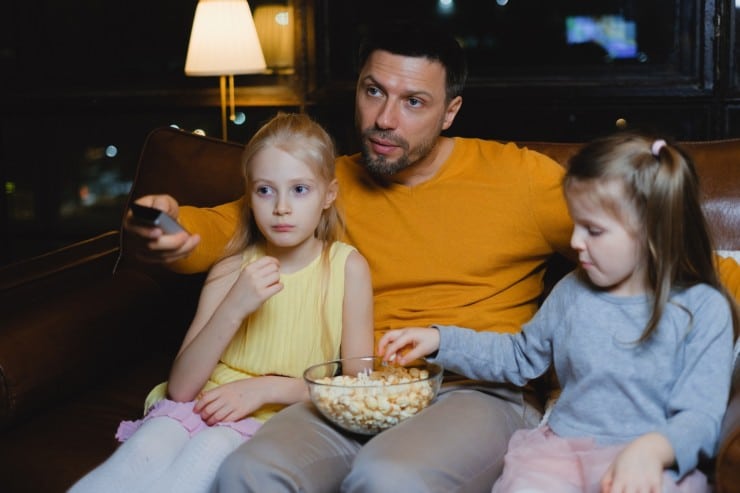 Solutions are available, and most don't need an expert's touch. You can DIY and get back your TV connected to Samsung's servers instantly.
Let's look at various solutions below.
1. Reboot Network Settings
Anything can tamper with your network connection and cause the error 189.
Though everything is working perfectly on your TV, it becomes hard sometimes to connect to the servers depending on the network configurations.
Therefore, you must delete the configurations and reset them from scratch.
How do you reset?
On the bottom left icon, look for the settings tab. At the settings tab, click on 'General,' then go to 'Network' and 'Reset Network.'
When you press reset, everything deletes and the configurations return to factory settings.
So, if you have your WIFI password and name entered, the reset deletes them, and you have to log in afresh (this is good).
This step solves this error for most Samsung TVs, though others still need to proceed to another stage.
2. Adjust the DNS Server Number
First, ensure all your other connected devices are working correctly – try surfing with your smartphone. If everything is working well, you can proceed with this fix.
Adjusting the DNS number requires you to access the network settings on your TV.
Turn on the network status tab, and you'll notice your TV searching for an available WIFI connection.
Because the problem is in the connection, this search is likely to fail. So, go to the IP settings and look for the DNS server. Usually, the IP number comes as 8.8.8.8 or 8.8.4.4.
If there's nothing like this, adjust what you have to one of these two numbers. Instantly, your TV regains connection, and the error alert disappears.
3. Reset the Router
Undeniably, a problem with your router leads to the unable to connect to the Samsung server message. But this fix is simple.
Start by unplugging the router.
Wait for a couple of minutes for it to rest. Next, plug it in again. Most routers have a straightforward setup, so this repair should take only a few minutes.
If this fails, reposition your router so that it's near your Samsung TV. Sometimes, distance can be a barrier to a steady connection.
Still, you can try to reset the router physically by hard pressing the button for a few seconds, then turn it back on.
Remember, resetting means you must repeatedly configure all the connected devices and the WIFI settings.
If the problem persists, try contacting your internet service provider for assistance.
4. System Soft Reset
This process is simple and ensures the system stays functional for a long time. Though it's similar to a hard reset, a soft reset maintains your data and configurations.
Better still, it doesn't require you to unplug your device.
To soft reset,
On the remote, gently press the TV power button. Do so for several seconds.
While the TV is restarting, don't release the power button, yet.
Your TV should return to its usual operations.
Check to see if the internet connection is working well.
5. Sign In and Out of SmartHub
Error 189 can also be a source of problems with your Samsung TV's SmartHub. For starters, a simple log-in and out should sort the error simultaneously.
However, sometimes logging back in can help, but the SmartHub and your TV is not syncing.
Still, the SmartHub can be synced with multiple devices simultaneously, causing connection congestion.
In this case,
Click on Settings and access the General Settings tab
Click on your Samsung TV. This helps to find your Samsung account.
Using your remote, click to 'Sign Out' from My account.
Once you complete resetting the SmartHub, sign back and agree to the terms and conditions.
Give your TV about 15 minutes to reconnect to the Samsung Account. Check to see if the problem is still there from where you were watching.
6. Update Samsung TV Software
When the firmware software is outdated, it becomes impossible for the features to function correctly. So, it would help to update your TV's software regarding connection issues.
Follow the steps below;
Click on Settings from the home page.
Look for the Support button and click on the OK button.
You'll see a software update available if this is your first time. Click on it.
Also, it's possible not to find the software update. So, look for one from the official Samsung TV website or contact customer care.
Download it and save it on a USB. Then, connect the USB to your TV and install the software. Give it some time when the TV is on until it completes.
Final Thoughts
Most people don't know how to fix the unable to connect to Samsung Server message. This article is, however, a lifesaver.
It shows you several ways to resolve the error 189 message. Preferably, following the fixes chronologically helps you look for the issue thoroughly.
Besides, you might find that the top easy fixes help you more than the least difficult ones.
Better still, make it a habit to sync your Samsung Smart TV with the Samsung account to prevent server issues.
If the above fixes don't help with this error, you can visit or contact Samsung customer care for further assistance.