Amazon Firestick continues to be the best way to stream movies, TV, music, and so much more. However, like all technology, it can turn off when you least expect it.
Nothing can be more frustrating than when you're getting ready to watch a movie with your Firestick, then it reads, "No Signal."
Thankfully, there are myriad ways to get around an unresponsive firestick.
If you follow the steps in this article, your chances of getting things back up and running will be high.
Why isn't my Firestick turning on?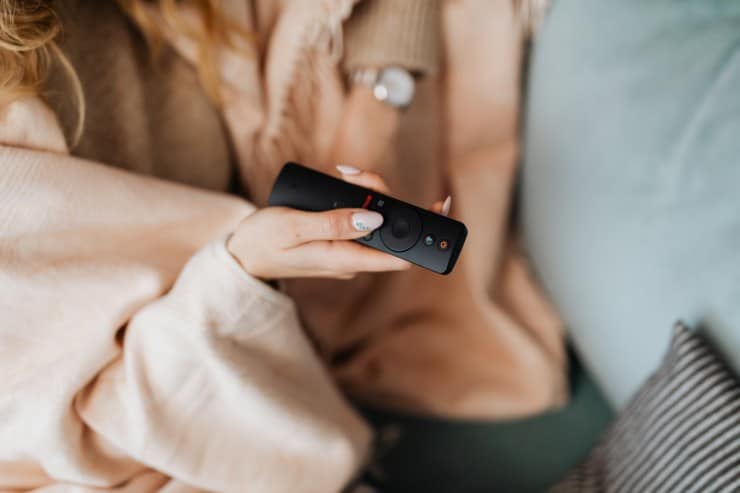 Several issues can cause your Firestick to become unresponsive.
For instance, an issue with your power adapter or an improperly placed power cord could be one of them.
In that case, you can try disconnecting the power cord on the back of your device or from a power outlet, then plug it back in. 
If your TV has caused the issue, you may need to hard reboot your device.
With your device on, unplug it from the wall, then hold the power button for 30-40 seconds. This will help remove cache files. 
Once done, replug the TV and switch it back on. Go to the Firestick input channel, and it should start working.
That said, there are plenty of other reasons why your Firestick may be unresponsive. They include:
1. Faulty remote
While your Firestick control may be in perfect condition, some buttons might have stopped responding.
In such a case, take the remote to a Firestick retailer near you for further assistance, as the experts may replace the faulty button after identifying the problem.
Once they replace the button, switch on your Firestick and check if the remote is in sync. Lastly, confirm whether the issue has been resolved. 
2. Check your remote batteries 
The Firestick device may be unresponsive due to a low battery issue.
While this may be a common cause of the remote not functioning, most people overlook it thinking that the device has become faulty. 
Before you think about more technical solutions, ensure the TV remote has well-powered batteries. If the batteries are inoperable, consider replacing them.
However, if there's another issue with the remote besides the low battery, you may need to acquire a new one as it's crucial for various commands in your device.
3. Router or modem glitches
Firesticks require a well-functioning modem or router to operate smoothly.
In case the router or modem is faulty, your Firestick will be unresponsive. For it to function correctly, you must ensure:
Your router or modem is in sync with your Firestick
 Reconfigure your router specifications
Disable your Wifi
The modem or router connects to the Firestick directly
You restart the Firestick device and your router
The router achieves its objective of finding an internet connection. 
Now, check if the Firestick is working or not
4. Evaluate the Firestick assembly
Ensure the Firestick setup is done correctly.
While this may sound like an obvious thing to do, double-checking the Firestick's connections ensures everything is working well.
Connect your device with an alternative HDMI plug.
Find out if the connection from the Firestick to the port is well connected. Check whether your device is turned on and has enough power.
If not, connect it to a power strip and use its original power adaptor. If there's a loose connection between the two, your Firestick will remain unresponsive. 
You can have an expert come over to repair the faulty connections.
5. Switch off the power cord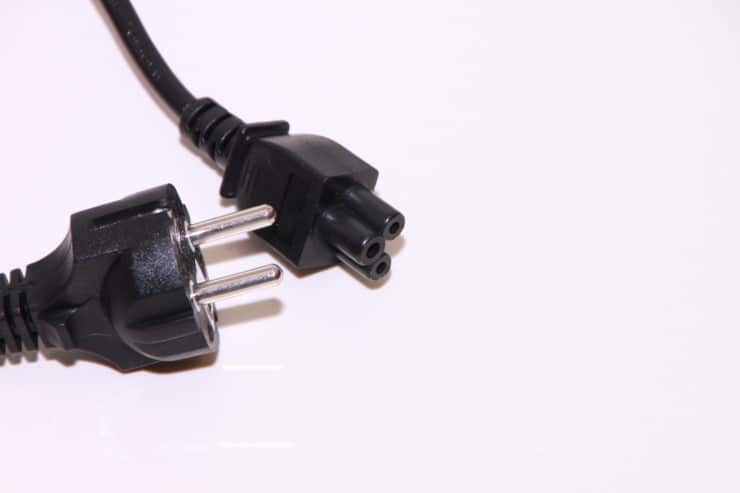 Another way to resolve this problem is by allowing your Firestick to cool down by unplugging the power cord.
You can do this by:
Disconnecting the power plug from the wall
Unplugging the adapter's cord
Letting it sit out for about 30 seconds to cool off
Reconnecting the adaptor and cord
Switching the TV on, and the Firestick
Now, check if the Firestick is working or not
6. Swap your sockets
Replacing your old USB port may prevent your device from overheating while allowing your Firestick to turn on again.
It also guarantees longevity to your Firestick. 
7. Replace your older Firestick with a splitter
Replacing your older Firestick is crucial as it may not work with the new HDCP. This allows your device to communicate with other gadgets.
You can also upgrade your older Firestick using your original software, saving you some extra cash compared to buying a new one.
8. Failed motherboard
Although uncommon, motherboard malfunctions may also occur, primarily due to overheating.
The only solution to a broken motherboard is getting another one. You can do this by sending your device to the nearest service center for a replacement. 
9. Audio problems with the Firestick external speakers
If there's an audio problem with your Firestick, you may need to check the settings and make the necessary changes.
Readjust the setting to default if the external speakers or audio settings on your Firestick are unnavigable.
To change these settings, you'll need to:
Go to settings and switch your Dolby Digital to OFF then turn ON the Stereo Surround
Try your external speaker on another device to check for compatibility
Replace your device if the external speaker is in perfect condition
Press the remote to check if it's working or not
10. Unplug your TV and Firestick 
Leaving your TV and Firestick unplugged for about 60 seconds is a crucial step to solving the issue of an unresponsive firestick. 
Press and hold down the power key on your TV for 15 seconds before the 60 seconds lapses. This will not only reset your TV but also drain any unused power from your TV's capacitors.
Once this time lapses, plug your TV back in and let it boot entirely up before plugging back your Firestick.
11. Get a new Firestick 
If all else fails, it might be time to budget for a new Firestick.
While this may be the last thing you'd want going into your budget, the good thing is that Firesticks are super affordable compared to other streaming devices. 
Try solving the issue using the above solutions, but if nothing seems to work, you should consider getting a new one to continue enjoying the various content offerings.
Frequently Asked Questions
Why has my Firestick shut down? 
There are several reasons why your Firestick may have stopped working. For instance, it may be caused by a faulty cable connection.
In this case, you might need to use an alternative HDMI port. You could also try switching off your device from power and then switch it back on after 30 seconds.
What should I do if my Firestick won't turn on? 
The best way to solve this issue is by rebooting your device.
Turn it off using the power button on your remote to switch it off and then back on.
You can also try unplugging your device, hold off for 10 seconds, then plug it in again.  
How do I wake up my Firestick from sleep mode? 
The immediate thing to do if your Firestick won't wake up is to press the round button at the center, and it should come out of sleep.
Alternatively, if you can't get it to wake up using the center key, you can disconnect and reconnect the USB power, and it should reboot. 
Can Amazon Firesticks just shut off?
Various errors can cause your Amazon Firestick to stop working. The most common one is its connection to the internet.
Your Amazon Firestick requires a stable internet connection to function, so any disruption may cause your device to stop working.
How to turn on Amazon Firestick without a remote?
The best hack you can try is using the Amazon Fire TV app.
This app is available for both IOS and Android and gives you all the control you get with a physical remote.
Alexa voice controls are also an excellent way to manage your Firestick using your voice. 
What to do if your Firestick remote is not working
If your Firestick remote is not working, try pressing and holding the back and home buttons for 10 seconds.
This allows you to clear or unpair your Firestick.
Pair your remote again by pressing the home button for another 10 seconds, then test it on your TV.
You can repeat this process severally if necessary. 
How to turn on Firestick from sleep mode
You can turn on Firestick from sleep mode by selecting sleep off and optionally screensaver off, then hit the OK button. 
Final Thoughts
While a Firestick may come in handy by turning your TV into a streaming beast, it can be frustrating once it turns off when you least expect it.
Thus, if you wish to have a seamless experience, ensure you check all your connections, replace old batteries, or allow all your devices to cool down. 
This will ensure you enjoy uninterrupted use of your Firestick without worrying about why it won't turn on.