Do All HisenseTVs Have Bluetooth? (To Connect Speakers)
So, you just came home with a brand new Hisense smart TV, and you can't wait to sit and watch your favorite program!
Your nights have just become shorter!
And when you can enjoy streamings from your TV up to late at night, you realize it's causing distractions to your sleeping family members.
What comes to mind is private listening via Bluetooth!
So, do all Hisense TVs have Bluetooth to connect to speakers?
No, not all Hisense TVs have Bluetooth to connect to speakers. Some of these TVs can are fitted with this feature.
You can connect such a TV to your wireless speakers and headphones and enjoy live streams privately. Hence, there's a need to know the pairing process.
Let's expound more on Hisense TVs Bluetooth connectivity. It's quick and straightforward!
Do All Hisense TVs Have Bluetooth To Connect To Speakers?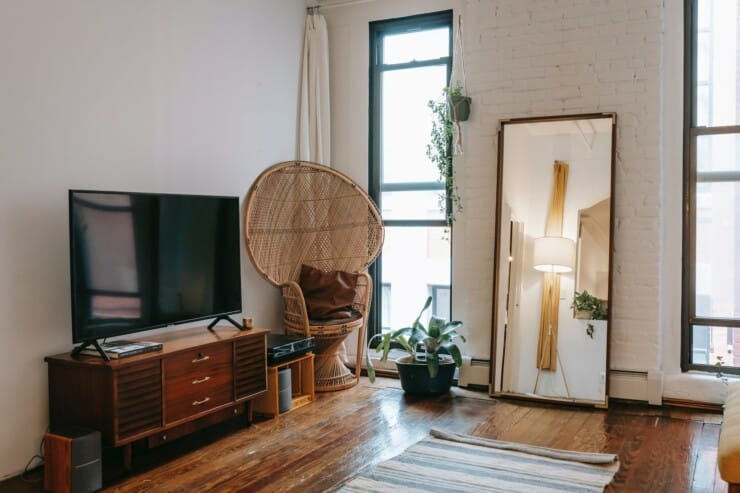 Though not all Hisense TVs have the Bluetooth (in-built) feature, many have it.
On the other hand, we have several that supports Bluetooth.
They include U9, L5H9, H65, A91, A65, A6, A6G, U6, H8, A71, A60, H55, U7, A61, HG8, U8, and H8G1. And their pairing pathway is quick and straightforward.
How Do You Connect Speakers To Your Hisense Bluetooth TV?
Use the 6 steps below to connect speakers to your Hisense Bluetooth TV:
Step 1: Activate the 'Pairing Mode' of your speaker(s).
Step 2: Now head on to the TV's 'Menu'; you access it after you press the remote's menu button.
Step 3: Scroll down to the 'Settings' option.
Step 4: Select 'Network' or 'Remote & Accessory.'
Step 5: The next step is to activate Bluetooth. You need to select the 'Bluetooth' option to do so.
Step 6: Scroll to 'Speakers' and select the one you want to connect to your TV.
The TV and the speaker(s) are now paired, and you can hear your TV audio from the wireless speakers. If that isn't the case, then there's a connectivity problem.
What Are The Quick Fixes For Hisense TV Bluetooth Connection Issues?
There are several quick fixes for Hisense TV Bluetooth connection issues, including the following:
Select the 'Forget Device' option to disable any Bluetooth connection between the TV and any device. Select the device you wish to connect to after that and restore the connection.
Unplug your TV and reset it. Disconnect your Hisense TV from the power source for 1 minute while you press and hold its power button for 10 minutes.
Power off your Bluetooth device and then power it on once more.
Maintain a 30 feet/10 meters distance between your TV and the device you're pairing with.
Get rid of any connection interference by turning off other nearby Bluetooth-supporting devices.
Unplug your modem/router for about a minute, and then re-plug it to reset it. Also, ensure your TV has a properly re-established WiFi connection.
Ensure that the Firmwares of your Hisense TV and the Bluetooth device you're pairing with are up-to-date.
If all the above fixes aren't yielding, contact the Hisense Support Desk.
How Do You Tell If Your Hisense Is Bluetooth-Enabled Or Not?
You have three options that can help you know if your Hisense TV is Bluetooth-enabled or not. It's an essential step that you shouldn't forget before your start the pairing process.
The three ways include the following.
Hisense official website: The most reliable way to check if your Hisense TV is Bluetooth compatible is by visiting their website and checking out the SPECIFICATIONS of the specific TV. Start by locating your TV model and click on 'View Product. As a result, you get all the details relating to the TV but narrow it down to its 'Specifications.' Check if Bluetooth is one of the 'Connectivity' options.
Remote Control: A smart remote control is the first 'sign' that the TV you have, supports Bluetooth. Your TV's remote control status matters now, and you need to check its version. You'll be privileged if it's a smart TV; such is compatible with Bluetooth. 
Settings: Check out the connectivity settings of your TV. To know if it can pair, check if the Bluetooth option is available. You can check that under the 'Remote & Accessories/Network' area. If it's there, then it will definitely connect.
FAQs
Can I Use Bluetooth Headphones With A Hisense TV?
Yes, you can use Bluetooth Headphones with Hisense TV.
Through this feature, you get the chance to connect to the TV and watch from the comfort of your bed or wherever you wish.
You only need to connect using Bluetooth. You only need to have wireless Bluetooth headphones.
They allow you to watch the streamings privately.
How Do I Know If My Hisense TV Has Bluetooth?
You know if your Hisense TV has Bluetooth by checking the feature from the connectivity section. How?
Visit your TV's Menu and click 'Settings.' Scroll down to 'Network' or 'Remote & Accessories' and check out the 'Bluetooth' option from the available connectivity alternatives.
What Do You Do If Your Smart TV Doesn't Have Bluetooth?
You use a Bluetooth adapter if your smart TV doesn't have Bluetooth. A transmitter is a vital feature in your Hisense TV.
Only through it will you connect to Bluetooth speakers as well as headphones, as is the case with TVs with Bluetooth inbuilt features.
Does Hisense 32-Inch TV Have Bluetooth?
Yes, the Hisense 32-inch TV has Bluetooth. It's an Android model with outstanding Bluetooth capabilities.
It's a privilege for your 32-inch TV to be Bluetooth-enabled.
Through this feature, you can connect it to other devices if they're also Bluetooth enabled. 
Do Hisense TVs Have Audio Out?
Yes, Hisense TVs have audio output. And you can use the audio output of your Hisense TV to fix your headphones.
As a result, you disable your TV's built-in speakers' sound.
Final Thoughts
So, do all Hisense TVs have Bluetooth to connect to speakers?
Not all Hisense TVs have Bluetooth to pair with wireless speakers. However, a significant number of models are Bluetooth-enabled.
They include U9, L5H9, H65, A91, A65, A6, A6G, U6, H8, A71, A60, H55, U7, A61, HG8, U8, and H8G1 Hisense TV series.
If your TV is on the list, don't hesitate to enjoy any program privately at any time of the day or night.
Just connect it to your TV and headphones, and you'll be good to go.
Thankfully, this article has given you 5 quick steps to establishing reliable Bluetooth connectivity.
And in case it's not achievable, you have several quick fixes for the underlying connection issue.