Have you recently bought a new Hitachi TV?
And you're eager to spend your nights listening to your favorite music or watching movies? A Hitachi TV will give you just that!
But, here comes the big question. How do I get entertained without messing up other people's sleeping time? Bluetooth connectivity!
Do all Hitachi TVs have Bluetooth to connect to speakers?
No, all Hitachi TVs don't have Bluetooth to connect to speakers. And unless your TV is a 'Smart' version, it's unlikely that you can configure a Bluetooth device.
You can integrate Bluetooth to a Smart Hitachi TV using a transmitter that pairs it with speakers and headphones.
This article provides sufficient information on Hitachi TV Bluetooth connectivity. Let's get started.
Do All Hitachi TVs Have Bluetooth To Connect To Speakers?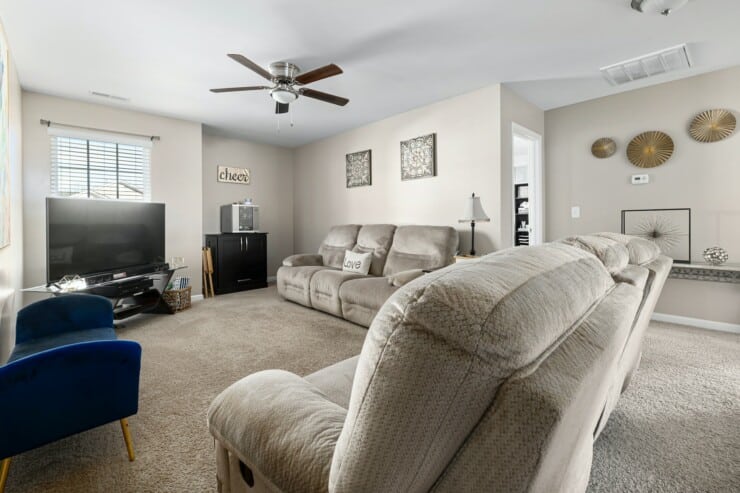 No, all Hitachi TVs lack an in-built Bluetooth to connect to speakers.
But, you can integrate a Bluetooth transmitter into your Smart Hitachi TV to enable it to link to Bluetooth devices wirelessly. 
For that reason, you need to understand the Bluetooth connectivity pathway of your Hitachi TV.
How Do You Connect Wireless Bluetooth Devices To Your Hitachi TV?
You can connect wireless Bluetooth devices to your Hitachi TV by following nine easy steps.
Let's have a look:
Step 1
Begin by setting up your Bluetooth speakers on your TV.
Do the same to the headphones. Use the remote control's 'HOME' or 'START' button to execute the command.
You can quickly identify the button by checking for a 'house-drawing' symbol on the TV remote.
Step 2
Use your remote control to move to the 'SETTINGS ICON' at the upper right side of your Hitachi TV screen.
Look out for a cogwheel or gear that symbolizes this icon. Click on that icon to access the 'settings' of your TV. 
Step 3
Scroll downwards to find the 'CONTROLS' section:  Use the same key to find the ACCESSORIES'.
Your remote control's 'directions keys' are responsible for these tasks. A remote-like drawing with a wireless signal at the top is the symbol for the option.
You can use the right direction or the center key to command the 'Control and Accessories' settings.
Step 4
After activating the 'Control and Accessories' settings, all Bluetooth devices linked to your Hitachi TV display on the screen.
Then, choose the one you want to configure and press your remote's center button to create a connection.
If no device appears, it means that there's no connection between your TV and Bluetooth headphones (nor the speakers).
So? You should tap the 'Add Accessories' option to link your device to the TV.
Step 5
Once the 'Add Accessories' becomes active, your Hitachi TV searches for all Bluetooth devices around. Such are the devices within a range of 8 meters, maximum.
At this point, ensure that the 'pairing' mode of your headphones, speakers, and other wireless accessories is active.
Step 6
After successfully completing the search, your Hitachi TV displays all the available Bluetooth devices on the screen.
Click the device you'd like to pair with it. 
Step 7
Look out for the 'CONFIRMATION MESSAGE' that pops up, indicating the name of the Bluetooth device you have chosen. 
If it's the correct device, click on the 'Pair' option. 
Step 8
Once you successfully link your Bluetooth headphones (or the speakers) to the TV, the device obtains a 'paired' status in the Bluetooth devices list.
That means that you have configured your device to the TV. 
Step 9
Press the 'RETURN' or 'EXIT' key on your remote control. You can then start to enjoy your Hitachi TV streaming privately. 
How Else Can I Use Bluetooth On My TV Apart From Connecting Speakers?
Apart from connecting speakers to your smart TV, there are other essential functionalities you can get from its connectivity. 
They include:
Using your smartphone as your TV's remote control.
Streaming music from a smartphone or iPad to your TV.
Connecting wireless headsets to your TV.
Launching the screen and apps of your smartphone onto your TV.
Synchronizing a wireless keyboard to type on the TV screen.
Hence, making your Smart Hisense TV 'Bluetooth-enabled' is worth it!
FAQs
Have All Smart TVs Got Bluetooth?
No, not all smart TVs have got Bluetooth.
Usually, the Bluetooth feature is associated with flagship TV models. But, with the heightened inter-brand competition, you can now find built-in Bluetooth in low-priced models.
It's a way of boosting sales by attracting more customers.
Can You Connect Bluetooth Headphones To A Smart TV?
Yes, you can connect Bluetooth headphones to a smart TV.
Smart TVs have a built-in wireless connection technology that allows you to connect wireless headphones to your TV.
Hence, you can connect your Bluetooth accessories using the on-screen display.
Go to the TV's Accessory Menu and open the Bluetooth option to activate its pairing mode. 
How Do You Connect A Bluetooth Speaker To A Regular TV?
You connect a Bluetooth speaker to a regular TV using the remote control to access its connectivity settings.
Go to 'Menu' and select 'Settings.' Scroll down to the 'Network' option and click 'Bluetooth.'
Turn ON the Bluetooth feature to pair it with the speaker. But first, ensure that the speaker is in pairing mode.
How Can I Connect A Hitachi  TV To Wi-Fi Without A Remote?
Yes, you connect a Hitachi TV to Wi-Fi without a remote using a keyboard and a mouse. 
First, connect a USB keyboard and mouse to your TV. Then, use the mouse to access your TV's Wi-Fi settings.
Finally, activate the Wi-Fi Network for your TV. 
Final Thoughts
So, do all Hitachi TVs have Bluetooth to connect to speakers? Generally, all Hitachi lacks built-in Bluetooth to connect to speakers.
Even so, Smart Hitachi TV models can use a transmitter to connect to Bluetooth speakers and other Bluetooth-enabled devices wirelessly.
Luckily, this article has outlined the steps you can follow to make your Hitachi TV Bluetooth-compatible.
As a result, you'll have the audio of your streamings at any time without worrying about other people's privacy.
Additionally, this piece provides other uses of the Bluetooth feature. Hence, fitting it into your TV comes with tons of benefits for you and your family.