Are Amazon Warehouse Deals Worth It? What Does Amazon Used Like New Actually Mean?
Amazon has been a game-changer in the world of eCommerce. Since its launch in 1995, the company has transformed the way we shop, enabling people to buy anything they want with just a few clicks.
Amazon has also made it easier than ever to start and grow a business online.
Today, there are over two million small businesses selling on Amazon, many of whom have been able to achieve financial independence and create jobs as a result.
In addition, Amazon has invested heavily in logistics and infrastructure, making it possible for businesses of all sizes to get their products to customers quickly and efficiently.
Thanks to Amazon, the world of eCommerce is more dynamic and innovative than ever before.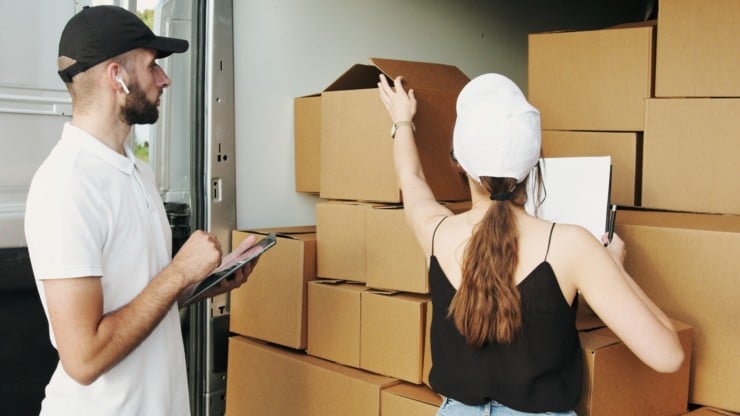 Is It Possible to Save Some Bucks With Amazon Deals?
Yes, it is. Amazon is one of the most popular online shopping destinations, and for good reason.
In addition to offering a wide variety of products, Amazon also frequently offers deals and discounts on everything from clothes to electronics.
For example, Amazon Prime members can often take advantage of exclusive deals, such as early access to sales or free shipping.
Furthermore, Amazon typically offers deeper discounts on Black Friday and Cyber Monday than many other retailers.
Whether you're looking for everyday savings or planning to do some major holiday shopping, Amazon is a great place to find deals.
Are Amazon Warehouse Deals Worth It?
Anyone who's done any online shopping knows that Amazon is the undisputed king of e-commerce.
Not only do they have a huge selection of items, but they also offer competitive prices and rapid delivery.
Amazon warehouse deals are a great way to get even lower prices on lightly used or returned items.
These items are inspected to ensure that they're in good condition, and then they're listed at a highly discounted price.
Of course, there's always a risk that an item might be damaged or not quite as described, but in regular experience, Amazon warehouse deals are definitely worth checking out for anyone looking for a great deal.
All You Need To Know About Amazon Warehouse Deals
If you're looking for a great deal on quality Amazon products, then you'll want to check out Amazon Warehouse Deals.
These are items that have been returned, used, or damaged in some way, but are still in good condition and backed by Amazon's guarantee.
While you may not be able to choose the exact color or model of the product you're interested in, you can often save a significant amount of money by going with a Warehouse Deal.
And since all products sold through Amazon Warehouse Deals are backed by the same quality guarantee as everything else on Amazon, you can be confident that you're getting a great product at a great price.
Usually, these are products that have:
Damaged external packaging
Missing instructional menus
Minor scratches or unnoticeable damage
Why Are The Products Listed At Amazon Warehouse Deals Priced At So Low?
Amazon's Warehouse Deals are a great way to save money on products, but it's important to understand why the prices are so low.
In most cases, the products being sold are returns or open-box items.
This means that the packaging has been opened and the product may not be in perfect condition.
However, Amazon does inspect all of the items before listing them for sale, so you can be confident that you're getting a functional product.
And because these items are returnable, you can always send them back if you're not satisfied. It also includes products that have sustained minor damage during shipping.
Despite this, the products are still in good working condition and are often sold at a fraction of the original price.
The main reason for this is that Amazon can no longer sell these items as new, so they offer them at a steep discount in order to clear out their inventory.
In addition, Amazon offers a limited warranty on all warehouse deal products, so you can be sure that you're getting a quality product even though it's not brand new.
If you're in search of a great deal on an Amazon product, be sure to check the warehouse deals section first. You might be surprised at how much you can save.
Do Warehouse Deal Products Carry Manufacturers Warranty?
Amazon warehouses are full of amazing deals on everything from electronics to home goods.
And while the prices may be tempting, it's important to remember that these products do not come with a manufacturer's warranty.
However, they do come with a standard 30-day return policy.
So, if you're considering purchasing a warehouse deal product, be sure to check the return policy before you buy.
That way, if you're not satisfied with your purchase, you can return it for a refund. And who knows, you might just find the perfect deal on something you've been wanting!
Do Smartphones And Other Electronic Devices Also Fall Into 30-Day Return Policy?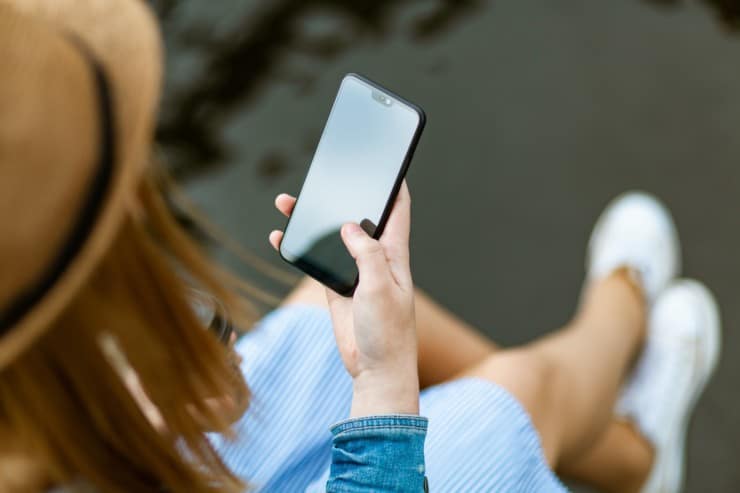 People are always on the lookout for a good deal, especially when it comes to electronic devices which can be quite expensive.
This is where Amazon Warehouse Deals comes in, offering huge discounts on open-box, used, and refurbished items.
One of the best things about amazon warehouse deals is the 30-day return policy even on smartphones and other electronic items.
This way, you can use the product for a few days to make sure it meets your needs and expectations.
If for some reason you're not satisfied, you can simply return it for a full refund.
Amazon warehouse deals are a great way to get discounts on gently used products, and the return policy makes it risk-free.
How To Perfectly Time Your Purchase To Get The Most Effective Amazon Warehouse Deals?
Anyone who has ever shopped on Amazon knows that the prices of items can fluctuate quite a bit.
However, what many shoppers don't realize is that the prices of Amazon Warehouse Deals also fluctuate – often quite dramatically.
The best time to find low prices on Amazon Warehouse Deals is during off-peak hours, especially at night.
Prices also tend to be higher during peak season, so if you're looking for a bargain, it's best to shop during the off-season.
However, no matter when you shop, if you want to get the best deal possible on Amazon Warehouse Deals, make sure you keep an eye on the prices and jump on a good deal when you see one.
Black Friday is the perfect time to shop for Amazon Warehouse deals because the discounts are deep and the selection is typically good.
However, it's important to keep in mind that quantities are often limited, so it's best to act fast if you see a deal that you're interested in.
Why Should I Shop From Amazon Warehouse Deals?
If you're looking for a good deal on something, keep an eye out for items listed as Amazon Warehouse Deals.
Of course, you can always trust that Amazon is going to sell you high-quality products, regardless of where they come from.
So if you do decide to take advantage of Amazon Warehouse Deals, you can rest assured knowing that you're still getting a great product.
What Does Amazon Warehouse Used Like New Actually Mean?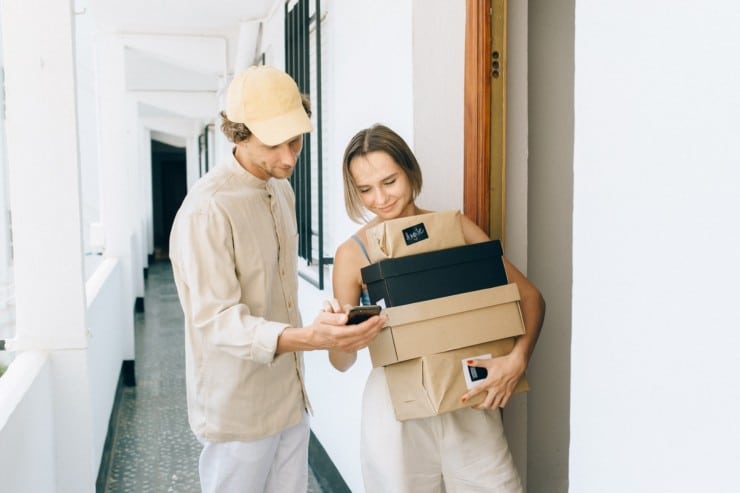 Have you ever purchased something online only to be disappointed when it arrives and it's not quite what you were expecting?
It can be frustrating to feel like you've wasted your money, especially if the product is defective in some way.
However, there is a type of product that you can purchase with confidence, knowing that you will be getting exactly what you're expecting: Amazon- Used Like New items.
As the name implies, Used Like New products are just that – products that are in perfect working condition but might be missing the original wrapping.
So, if you're looking for a great deal on quality products, keep an eye out for Used Like New items. You won't be disappointed.
Does Amazon Offers Free Shipping On Warehouse Deals?
Not all items on Amazon Warehouse Deals are eligible for free shipping.
In order to see if an item qualifies, simply add it to your cart and check the "Shipping Options" section. Items that qualify for free shipping will have the option listed clearly.
If you don't see the free shipping option, then the item doesn't qualify. That said, even if an item doesn't come with free shipping, it may still be a great deal.
Final Thoughts
All in all, the Amazon Warehouse Deals are definitely worth it if you're looking for a great deal on quality products.
You can save up to 50% or more off of the regular price on items that are gently used or open-box, and sometimes even new products!
We highly recommend checking out the deals available in the Warehouse section before making your next purchase!